Campfire Audio Solaris Stellar Horizon reveal murmurings and articles you never knew existed through your music's midrange frequencies – and it's a wholly fun, enlightening experience. Anyone after the most faithfully resonant representation of their recordings through the lower frequencies, however, may be better served elsewhere.
Pros
+

Incredibly broad, three-dimensional soundstage

+

Detailed and energetic mids

+

Beautiful design with plenty of cable accessories
Cons
-

A little lean through the bass on occasion

-

Can expose harshness through the treble in some recordings
Why you can trust TechRadar We spend hours testing every product or service we review, so you can be sure you're buying the best. Find out more about how we test.
To meet Campfire Audio is to make friends with striking and unmistakably high-end audiophile in-ear monitors (IEMs) with four-figure asking fees, multiple-driver configurations, mystical design concepts and sonic profiles that will both excite and surprize you.
Campfire Audio Solaris Stellar Horizon (yes, it's a bit of a mouthful) is no exception. Challenging listeners' notions on what is good, bad, revealing, neutral or otherwise in IEMs has long been been Campfire Audio's intention. One could say that the Oregon firm wants to (ahem) keep Portland weird.
I must preface what I'm about to write by saying I adore most aspects of these wired in-ear headphones. I think they're some of the best earbuds I've tested in terms breadth and texture through the lowers mids. I want to own them, specifically for learning about nuances through the midrange in specific musical journeys, such as male-only vocals, alto female arias in Baroque opera, jazz quartets and other specific sub-genres.
Just as I fell in love when I first heard Campfire Audio's jewel-like Trifecta for similar money, there's something very distinctive and unique about Campfire Audio's talent in shaping sound. Take note though, it is shaped – each of the company's in-ear propositions brings no small helping of whatever special side sauce Campfire wants to add.
For Solaris Stellar Horizon (an update on the discontinued 2020 Solaris – and not to be confused with Astell & Kern's Solaris X earbuds), Campfire Audio has slimmed down the driver housings, which is an excellent decision as it makes for a better secure and comfortable fit. Although the nozzle, or neck, of the buds may be a little long for anyone not used to such designs. Also, you get a real leather folding travel case here, so it's not a vegan friendly proposition.
Aesthetically, it's all about the custom PVD (physical vapor deposition, which is a type of coating process) gold inlay in laser cut acrylic and stainless steel steampunk-style housings, which remind some of the team of cylinder heads of engines with their glorious brass accents.
Then there's the beryllium / copper MMCX connections, stainless steel spouts and trio of wired options. All of these use Campfire Audio's softer, virtually impossible to tangle 'Time Stream' cables with silver-plated conductors ending in 2.5mm balanced, 3.5mm unbalanced and 4.4mm balanced connections. They snake happily and comfortably around my ear and their translucent nature means they won't clash with fashion choices. Not one complaint about any of that. More of it – give us the otherworldly in our high-end hi-fi!
Under the hood, you're getting three custom dual-diaphragm balanced armatures (two for the midrange frequencies, one for the highs) and one 10mm ADLC dynamic driver with radial venting per earpiece for the low end. From a rival manufacturer, that could seem like too many driver integration hazards to be taking on. But this is Campfire Audio, where seven-driver designs with two high, one mid and four low-dedicated drivers are the norm (that'd be the Campfire Audio Ara). What you need to know is that this is where Campfire excels. Everything you hear is because Campfire wants it to be so.
You're going to want to challenge these in-ears. Spotify on your web browser? I wouldn't. Get yourself a Qobuz trial and head straight to the certified hi-res playlists to hear the extra ounce of detail, texture and panache the Solaris Stellar Horizon can reach for and serve up to your ears.
Rage Against the Machine's Killing in the Name is angrier through the leading edges of Brad Wilk's brutal and seething drums – more so than you'll get through almost any other earphone in the known world for this money. And the stereo imaging is sublime.
Zack de la Rocha's heartfelt, simmering vocal comes through texture and oodles of emotion – from unusually spine-chilling angles too. It's as if I could place him by my right shoulder.
Only in Tim Commerford's bass (which was "magmalike", according to guitarist Tom Morello during the recording process) will you notice a minor shortfall. The low end comes in with admirable timing and stays so, but it lacks a modicum of menace and clout in the mix. To say it's lean would be wrong. There is clarity, it just doesn't quite offer enough impact and resonance against those excellent juicy mids on occasion.
Higher up, there's a very fleeting, marginal harshness through the treble in some recordings. Campfire has resolutely decided to give equal due diligence here in the upper registers as it has to those pinpoint-accurate mids. Plucked strings in Jain's The Fool come through with unusual urgency and slightly more bite than they do through other IEMs. Is the treble perhaps just a tad overcooked in this particular recipe? Annie Lennox is just an inch closer to the mic than you remember in Eurythmics' Adrian. This really is nitpicking, but this is also premium territory and it's important to note any sonic anomalies, however minor.
That said, if you want IEMs that feel as if the audio has escaped beyond its beautiful enclosures and wrapped itself around your head, down into your shoulders and actually under each ear, these gifted in-ears should be on your wish list.
Campfire Audio Solaris Stellar Horizon: Price & release date
Released late February 2023
Price, $2,670 / £2,669 / AU$3,779
There's no getting around it – the Campfire Audio Solaris Stellar Horizon are pricey aren't they? This kind of money puts them a bracket above the excellent Sennheiser IE 900 ($1,299.95 / £1,099 / AU$2,099) and the Audeze Euclid ($1,300 / £1,249 about AU$1,680).
The Solaris Stellar Horizon are newer, having only launched in February of this year. But is your extra outlay well spent? In many areas yes, unless you mostly listen to drum n bass or grime. Then, you might miss a bit of impact through the low end. What you do get, if you decide to make the investment, is an incredibly agile and expansive sound field where musical passages or voices darts from ear to ear with incredible accuracy. But maybe you prioritize an emotive forget-the-world bass riff, and there's nothing wrong with that.
Campfire Audio Solaris Stellar Horizon: Specs
Swipe to scroll horizontally
| | |
| --- | --- |
| Drivers | 3x dual-diaphragm balanced armatures; 1x 10mm dynamic |
| Weight | 1kg (total package weight), earpiece not listed |
| Frequency range | 5Hz–20 kHz |
| Waterproofing | None listed |
| Other features | Total of three cables and various accessories |
Should you buy the Campfire Audio Solaris Stellar Horizon?
Swipe to scroll horizontally
| | | |
| --- | --- | --- |
| Features | Plethora of cable options, multiple-driver design | 5 / 5 |
| Sound quality | Incredibly wide, expansive soundstage. But the bass is a small shortfall | 4 / 5 |
| Design | Jewel-meet-steampunk beauty | 5 / 5 |
| Value | For detail, your money is well spent. But not if you want a bass-heavy listen | 4 / 5 |
Buy them if...
You want a soundstage that speaks to you
This one tells secrets! Want to hear whispers, yelps and sounds as yet uncovered within your well-loved recordings? The Solaris Stellar Horizon can do that.
You're here for something different
Sonically, these in-ear headphones are unlike any other. Campfire Audio gets a kick out of out of honing in on the mids and easing up on the bass to test what you think you love. Want to be challenged? Have at them.
You want earbuds that look expensive
Just look at them. They might be something Odin commissioned. Forged in the dwelling place of Gods, Asgard. Hardly a set of earphones for the shy and retiring, are they?
Don't buy them if...
You want faithful balance across the frequencies
Want to hear it just as they heard at the mixing desk – nothing more, nothing less? That's not really Campfire Audio's thing.
You listen to a lot of drum n bass
All about that bass? You'd be better served with the Audeze Euclid, friend. Campfire can do this, but the chosen recipe here doesn't hone in on bass clout.
You want ANC, in-app tweaks and easy on-ear controls
In case it needs to be mentioned, these are wired in-ears and as such, there's no onboard battery, mics or wireless codec support to worry about. But they also won't give you any active noise cancelation.
Campfire Audio Solaris Stellar Horizon: Also consider
Swipe to scroll horizontally
| | Campfire Audio Solaris Stellar Horizon | Audeze Euclid | Sennheiser IE 900 |
| --- | --- | --- | --- |
| Price | $2,670 / £2,669 / AU$3,779 | $1,300 / £1,249 (about AU$1,680). | $1,299.95 / £1,099 / AU$2,099 |
| Drivers | 3x dual-diaphragm balanced armatures; 1x 10mm dynamic | 18mm planar magnetic (closed back) | X3R TrueResponse transducer 7mm dynamic driver |
| Weight | 1kg total package | 15g/pair without cable | 4g (per earbud), 24g (earbuds and cable) |
| Connectivity | 3.5mm, 2.5mm and 4.4mm cables supplied | 3.5mm and 4.4mm included | Choice of 3.5mm, 2.5mm or 4.4mm |
| Frequency range | 5Hz - 20kHz | 10Hz - 50kHz | 5Hz - 48kHz |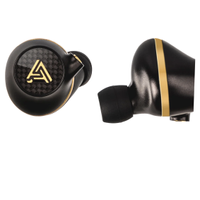 Audeze Euclid
To suggest these as an audiophile-grade alternative to the likes of the Apple AirPods is still to do the Euclid a disservice. They're in a different class. Against the Campfire Audio there's a much more healthy battle… want bass? The Euclid edges it. But for cable and fit? I prefer the Campfire Audio Solaris Stellar Horizon.

Read our Audeze Euclid review.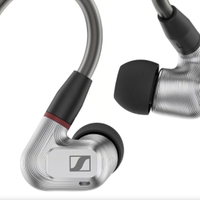 Sennheiser IE 900
Sennheiser's been trialling 3D ear-mapping for custom-ear tips for this model, as well as the IE 300 and IE 600. These earbuds deliver an incredible audio performance that's testament to their great design – and if you have smaller ears, they may well suit you better than the long necks of the Campfire Audio Solaris.
Read our our Sennheiser IE 900 review.
How I tested the Campfire Audio Solaris Stellar Horizon
Tested for ten days, listened against the Audeze Euclid and Edifier Stax Spirit S3 for sound quality
Used at work (in the office; walking through London; on a train) and at home
Listened to Qobuz, Tidal Masters, Apple Music Lossless tracks and Spotify on an iPhone XR, and a MacBook Pro using an Astell & Kern HC3 DAC
The rule with testing any headphones – and particularly high-end IEMs – is that the product becomes my musical companion for the duration of testing, after a thorough 48-hour run-in period.
The Campfire Audio Solaris Stellar Horizon accompanied me to work on weekdays (walking brusquely to the station; boarding a train and the London Underground; at the office) all while trying in vain to snag the cable or see if it tangled. Of course, with such designs, you do need to take a moment to fit the cable around your ear, but after a bit of practice you can do this even in a hurry – and thanks to that cable, you won't drop one.
To check the audio quality across the frequencies, it's important to switch up the setup. I listened to various playlists across several streaming services and to several source devices – including downloaded hi-res music on the Astell & Kern Kann Max and using both wired and wireless DACs to a MacBook Pro and smartphones.
Music? Again, I listened to a wide range of genres, spanning everything from crunkcore to operatic arias on Apple Music, Qobuz and Tidal, but also to podcasts and albums on Spotify – and YouTube clips on my MacBook Pro.
I've been testing audio products for five years now. As a dancer, aerialist and musical theater performer in another life, sound quality is king, but fit and the overall user experience have always been important to me.
First reviewed June 2023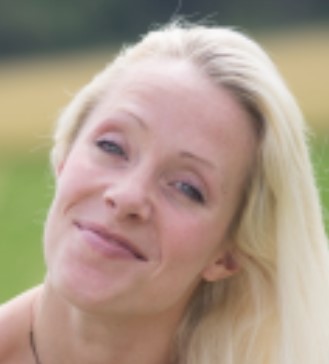 Senior Audio Staff Writer
Becky is a senior staff writer at TechRadar (which she has been assured refers to expertise rather than age) focusing on all things audio. Before joining the team, she spent three years at What Hi-Fi? testing and reviewing everything from wallet-friendly wireless earbuds to huge high-end sound systems. Prior to gaining her MA in Journalism in 2018, Becky freelanced as an arts critic alongside a 22-year career as a professional dancer and aerialist – any love of dance starts with a love of music. Becky has previously contributed to Stuff, FourFourTwo and The Stage. When not writing, she can still be found throwing shapes in a dance studio, these days with varying degrees of success.