Si tienes un Galaxy S9 podrás tener One UI 2.1 y funciones del Galaxy S20
One UI 2.1 llega al Galaxy S9 pero no gracias a a Samsung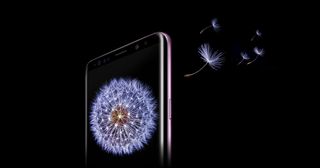 (Image credit: Samsung)
Excelentes noticias para todos los usuarios de Samsung Galaxy S9 o Samsung Galaxy Note 9: un intrépido desarrollador ha conseguido portar One UI 2.1 y muchas de las funciones del Samsung Galaxy S20 para que funcionen sin problemas en el Galaxy S9 y el Note 9.
El reputado programador AlexisXDA — un reconocido miembro de la comunidad XDA Developers — ha logrado migrar el código del One UI 2.1 y funciones clave del Galaxy S20, demostrando una vez más que Samsung aplica criterios arbitrarios y puramente comerciales para decidir qué dispositivos actualiza a la siguiente generación de software y funciones y cuáles no.
Según XDA Developers, este sistema One UI 2.1 podrá ahora utilizarse con las versiones internacionales del Galaxy S9, Galaxy S9+ y Galaxy Note 9. Es decir, aquella que tengan el procesador Exynos.
Pero no contento con quedarse en el One UI 2.1, AlexisXDA ha migrado también funciones que se suponían eran exclusivas del Samsung Galaxy S20, como la modalidad Pro Video, Single Take y Night Mode en la cámara. También ha añadido aplicaciones del sistema del Galaxy S20 como el editor de fotos o los modos Life Focus y Share Live, o el modo de sonido Dolby para video juegos. No contento con todo eso, ha añadido funciones adicionales de otros sistemas, como los emoji de iOS 13.2.
Esta es la lista completa de funciones, según XDA Developers:
Disabled RMM Lock
Google Pay working (Hide it with Magisk)
Secure Folder working
A lot of S20 apps ported
Share Live from S20
Pro Video Mode from S20
Single Take fully working
Night mode on front camera
New Live Focus with new backgrounds
New Photo Editor
Enabled Dolby on Game
Option to put apps on deep sleep (will save a lot of battery)
Music Share working (you have to enable it with Activity Launcher)
Power key in notification panel
Samsung App Lock
iOS 13.2 Emoji's selectable in aroma
S10 Multiple Wallpapers
New Good Lock 2020 selectable in aroma
Dual SIM/SD tray lock fix
Obsolescencia programada
Viendo el trabajo de AlexisXDA — que es un único desarrollador, no el departamento de desarrollo de Samsung — está claro que el único objetivo de la compañía coreana es forzar a que los usuarios compren nuevos teléfonos en vez de darles el servicio que se merecen.
Samsung decidió en su día que no iba a lanzar One UI 2 para el Galaxy S9 y el Note 9. Aunque luego corrigió el curso y anunció que iban a sacarlo para Note 9, dejó fuera al Galaxy S9 sin ninguna explicación.
No es la única compañía que utiliza tretas similares para forzar a los usuarios a actualizar sus terminales. La propia Apple saca funciones de software para sus nuevos iPhone que podrían perfectamente ser implementadas en celulares antiguos. Y, aunque es cierto que Apple soporta más dispositivos antiguos que cualquier fabricante Android, también es verdad que introdujeron una modificación secreta que hacía que los celulares fueran más lentos con la excusa de salvaguardar la vida de la batería. Afortunadamente varios usuarios descubrieron el truco y, ante la amenaza de varios pleitos, Apple tuvo que rectificar y pagar $25 en daños y perjuicios a todos los usuarios afectados.
Sign up to receive daily breaking news, reviews, opinion, analysis, deals and more from the world of tech.