Your smartphone is likely you most used piece of technology – it runs our social lives, manages our emails, feeds our gaming addictions and so much more, but are you treating your most treasured possession right?
It's all very well picking up a shiny new smartphone, but you tend to get a single charger in the box and – if you're lucky – a set of decidedly average headphones. That's useful if you never leave the house, but for those of you who venture past the front door you'll want to make sure you're properly equipped.
There are a number of accessories for your phone which will enhance your mobile life, and with a raft of Black Friday deals just around the corner there's no better time to equip yourself.
Here are three of our favourite smartphone essentials for you to keep an eye out for this Black Friday.
The cable is mightier than the sword
If you pick just one item to buy from this list, an additional charging cable should be it. We can't tell you the number of times we've left our only charging cable at home, forcing us to reduce power, screen brightness and connectivity in a desperate attempt to salvage the last 15% of battery life.
We have learned from our mistakes though, and are now the proud owners of multiple cables – a couple around the house, one at work, one in our bag and another in our car. You can never have too many.
They're inexpensive, and likely to be even cheaper in the Black Friday sales. Just make sure you get the right one for your phone.
iPhone owners will need to pick a Lightning connection, while most of the flagship Android smartphones from 2016 boasts USB Type-C ports – so a USB Type-C cable will need to be on your shopping list.
Cheaper and older Android phones generally require a microUSB connection.
Power without plugs
You may have all the cables in the world, but if you're not near a plug socket they're about as useful as a Cheestrings – but at least you can eat the Cheestrings.
A portable power pack can come to your rescue. These rechargeable batteries can be smartphone lifesavers and are available in various sizes.
If you looking for something discreet and lightweight take a look at power banks which are between 2,000mAh and 4,000mAh in size. These will generally give you one complete charge (depending on the size of your smartphone's battery) when you're away from a plug.
There are bigger beasts out there though, and if you want one that will give you multiple recharges then take a look at the power packs ranging from 10,000mAh to 30,000mAh. These are perfect for long haul flights and festivals.
Can you hear me now?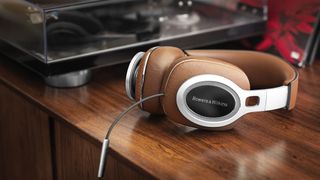 It's becoming increasingly common for manufacturers not to bundle in a set of earphones with their phones. They are still a few who buck the trend – with Apple a prime example – but the buds you do get in the box are generally not great.
They suffice for a quick bit of playback, but they often lack bass, leak sound left, right and centre, can be uncomfortable and don't do a great job of blocking out surrounding sounds.
This Black Friday why not treat your ears to a better audio experience? A decent set of in-ear or over-the-head headphones can transform not only the music playback on your phone, but also videos and gaming.
If you're keen to indulge yourself with an early Christmas present grab yourself a set of noise cancelling cans – you might nab yourself a bargain with a Black Friday deal. They can drown out the grunts of fellow commuters on the train and that screaming child at the back of your EasyJet flight.