Los que compartan su cuenta de Netflix no tendrán que pagar — por ahora
Adelante, sigue compartiendo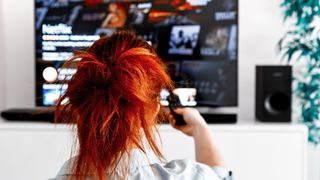 (Image credit: Shutterstock)
Netflix no tiene planes para imponer un recargo adicional por el uso compartido de cuentas en los EEUU. La propia compañía así lo ha asegurado a TechRadar. Una excelente noticia para aproximadamente la mitad de todos los titulares de cuentas de Netflix en el país.
Según un reciente estudio de Time2Play, el 50% de usuario comparten cuentas de Netflix con personas ajenas al hogar familiar. Por esta razón, Netflix reveló recientemente que lanzaría una prueba limitada de un recargo de 2,99 dólares para titulares que quieran compartir su cuenta con cualquier persona.

Con esta tarifa, los miembros de Netflix podrán añadir legalmente hasta dos usuarios un una "subcuenta". Parece un trato razonable, pero ha levantado las alarma para millones de usuarios de Netflix que ya están compartiendo libremente su login con familiares, amigos y compañeros de trabajo.

Netflix señaló en su día que la prueba se limitaba a Chile, Costa Rica y Perú. Esta semana, Netflix nos confirmó por correo electrónico que esta prueba sigue pero que "todavía son los primeros días, así que todavía estamos recogiendo datos en este momento, y en este momento, no hay planes para los EEUU".
Una nación de pillos
El estudio Time2Play es uno de los primeros de su tipo. Preguntaron a más de 1.500 personas en 50 estados y en el Distrito de Columbia, con una edad promedio de casi 34 años. La pregunta era sencilla: ¿comparte o están utilizando las cuentas de Netflix de otras personas?

El 50,7% dijo que estaba compartiendo sus cuentas fuera del hogar, cruzando información de cuentas de streaming con esas personas ("¡Oye, te doy Netflix, si me das Hulu!").

Gran parte de este intercambio tiene que ver con el precio. La mayoría de los encuestados señalan que considerarían Netflix demasiado caro si la cuota de suscripción mensual aumentara a más de 24 dólares al mes. Y lo que es peor para Netflix, el 79% de los que usan cuentas compartidas afirman que no pagarán extra si Netflix prohibe compartir cuentas.

La noticia de esta prueba de Netflix llegó solo dos meses después de que comenzara a subir sus precios. El nivel superior ahora tiene un precio de 19,99 dólares, lo que se está acercando peligrosamente a ese umbral de cancelación de 24 dólares para muchos suscriptores de Netflix.

El estudio es interesante, pero es difícil imaginar a alguien que deje el servicio de Bridgerton, Squid Game, Love is Blind o cualquiera de los 30 increíbles programas originales de la compañía si suben el precio.

Por ahora, sin embargo, no hay que tomar esa difícil decisión. Netflix nos dejará en paz por el momento.
Sign up for Black Friday email alerts!
Get the hottest deals available in your inbox plus news, reviews, opinion, analysis and more from the TechRadar team.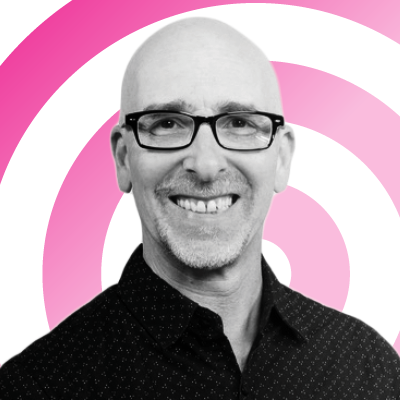 A 35-year industry veteran and award-winning journalist, Lance has covered technology since PCs were the size of suitcases and "on line" meant "waiting." He's a former Lifewire Editor-in-Chief, Mashable Editor-in-Chief, and, before that, Editor in Chief of PCMag.com and Senior Vice President of Content for Ziff Davis, Inc. He also wrote a popular, weekly tech column for Medium called The Upgrade.
Lance Ulanoff makes frequent appearances on national, international, and local news programs including Live with Kelly and Ryan, Fox News, Fox Business, the Today Show, Good Morning America, CNBC, CNN, and the BBC.