These are the best prices that you can get on Google Pixel 2 deals and big brother Pixel 2 XL. They're not the best we've ever seen, but they're certainly not bad at the moment.
The great news is though that there's been a return for a fantastic deal on the regular-sized Pixel 2. For only £23 per month, you can get 4GB of data on Google's latest handset. And, as it has been for the last few months now, bear in mind that you can actually get the XL for around the same as the Pixel 2. Strange, but true.
Whichever handset you covet, you can use our comparison chart below to identify the best Pixel 2 deal for you. Google's quest to build a smartphone as popular as the latest iPhone and Samsung Galaxy flagship mobiles took a massive step forward when the original Google Pixel launched last year. And its successor - the aptly named Google Pixel 2 - has continued the stellar work.
Need some more convincing? Use the DEAL20 voucher code from Mobiles.co.uk that knocks £20 off the upfront cost of any deal from that retailer. And there's a summary of our expert review at the bottom of the page.
More options: Samsung Galaxy S9 deals | Samsung Galaxy Note 8 deals | iPhone 8 deals | Google Pixel and Pixel XL deals | SIM only deals | Best mobile phone deals
The best Google Pixel 2 deals in the UK today:
We've scoured the UK's networks and retailers to home in on the best Pixel 2 deals. You can get the new Google smartphone on O2, Vodafone or EE - the choice is yours...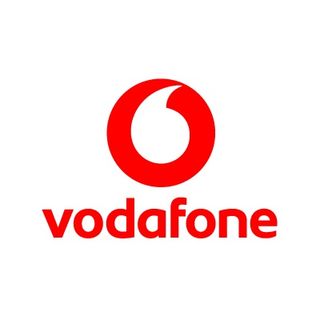 Google Pixel 2 | Vodafone | £90 upfront (with DEAL20 code) | 4GB data | Unlimited mins and texts | £23pm
Yes! The good times are here again for the Pixel 2 - for now at least. It's our favourite old 4GB deal on Vodafone from Mobiles.co.uk. Pop DEAL20 in at the checkout to bring the upfront price below the £100-mark and then it's a mere £23 per month! Crumbs, that's good. Total cost over 24 months is £642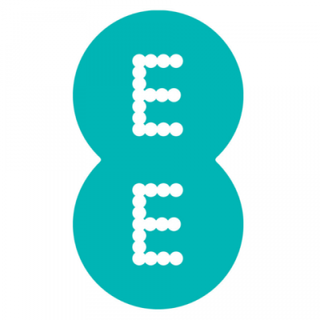 Google Pixel 2 | EE | £29.99 upfront | 15GB data | Unlimited mins and texts | £38pm
This has to be the best value Pixel 2 contract deal now on EE. The handset price is very low at the start, 10GB is more data than most people will require and no other network gets close to EE's 4G connection speeds. The Pixel 2 has been cheaper in the past, but with the state of the market right now this is excellent value. Total cost over 24 months is £941.99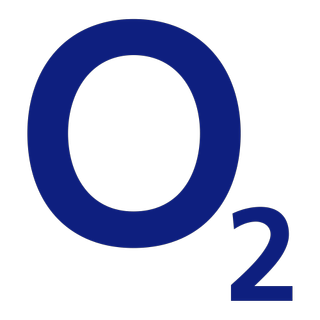 Google Pixel 2 | O2 | £79.99 upfront | 30GB data | Unlimited mins and texts | £38pm
Raise the data stakes on the Pixel 2 and this 30GB effort is pretty good. The question to ask yourself before you go for it though is: do I really need 30GB of data every month? If not, then get yourself something cheaper as there's plenty more available. This is Carphone Warehouse again in another guise - its budget e2save brand. Total cost over 24 months is £991.99
The best Google Pixel 2 XL deals in the UK today:
Want that bigger QHD+ screen? Go for the Pixel 2 XL instead if you plan to use your phone to stream films and TV. But you'd better be prepared to pay for the privilege - the price really shoots up, as there are fewer retailers competing on price.


Google Pixel 2 XL | iD from Carphone Warehouse | £99.99 upfront | 1GB data | 500 mins | Unlimited texts | £23.99pm
This is a frankly awesome price for an undeniably awesome phone. We don't often recommend the Carphone Warehouse-owned iD network, but we just can't resist with this one. £23.99 per month is the kind of tariff we're more likely to associate with smaller handsets over one year old. But the Pixel 2 XL isn't much more than six months in and is six inches of excellence. Total cost of 24 months is £675.75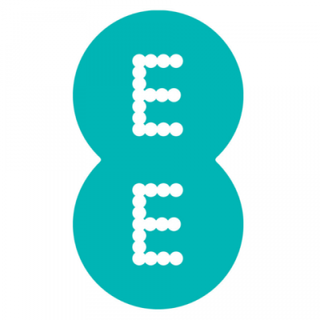 Google Pixel 2 XL | EE | £49.99 upfront | 30GB data | Unlimited mins and texts | £36pm
This fantastic offer is a wonderful big data bargain on the UK's fastest 4G network EE and just got cheaper still. Look at deals on the regular size Pixel and you'll see that you can't get 30GB of data for this price - that's testament to the brilliance of this deal. Big data on the massive smartphone. Total cost of 24 months is £913.99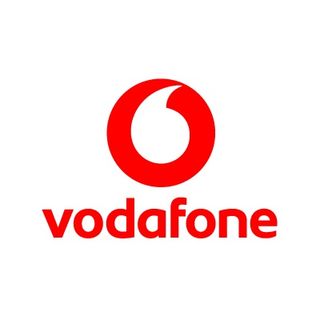 Google Pixel 2 XL | Vodafone | £199.99 upfront | 20GB data | Unlimited mins and texts | £30pm
This Carphone Warehouse tariff may be even better value than the very cheapest Pixel 2 XL deals. That's thanks to the remarkable chunk of data you get - 20GB is a fantastic amount for streaming and surfing away from the Wi-Fi. Shame the price just shot up by more than £100...a damn shame. Total cost of 24 months is £919.99
Google Pixel 2 deals for SIM-free: how much does the phone cost?
When the Pixel 2 hit the market, we were urging people to buy the handset outright and combine it with a cheap SIM only deal. The Pixel 2 costs £629 and the Pixel 2 XL will be £799 to buy SIM-free and adding in a SIM plan for a fiver a month made financial sense. But now that contract plans have shot down in price, they are now the more cost-effective way to go.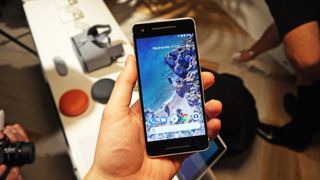 Google Pixel 2 review in brief
Amazing Android, especially for photo lovers
Screen size: 5-inches | Resolution: 1080 x 1920 | Rear camera: 12MP | Weight: 143g | OS: Android 8 Oreo | RAM: 4GB | Storage: 64GB/128GB | External storage: No | Battery: 2700mAh
Market leading cameras
Clean Android interface
Water resistant
Lots of bezel
There's no doubt that the Pixel 2 is one of the very finest Android phones out there, but the Pixel's successor is a familiar story of incremental improvements rather than whole-scale change. The feature that might just get you buying are the top-of the-line cameras for photos and video. While the delightful screen, great-sounding speakers and slick Android operating system will all appeal to a range of smartphone users.
Read TechRadar's full Google Pixel 2 review
Read TechRadar's full Google Pixel 2 XL review