It may sound like a hoary old cliche, but it is genuinely difficult to think of university life without the internet now. On top of the obvious uses - planning nights out on social media, epic Overwatch sessions and finding a local cleaner to come and solve your burnt Pot Noodle in the oven scenario (again) - there's the distracting matter of online research and assignment hand-ins.
But buying a broadband deal is one of the more annoying uses of your student loan. So if you're the unlucky so-and-so that drew the short straw and now has to sort out your house's internet provider, we're here to help. You can use our handy comparison tool below to filter the best prices on the market right now from the likes of BT, Sky and Virgin, or pick from one of our selected deals further down the page.
We'll make it so quick and easy that you'll be able to smugly sit back, as Mr or Mrs "I'll sort out the utility bills", is still sitting on hold to yet another electricity company. And we also have some advice on what to consider when choosing the broadband deal for your digs.
Best cheap broadband deal to save money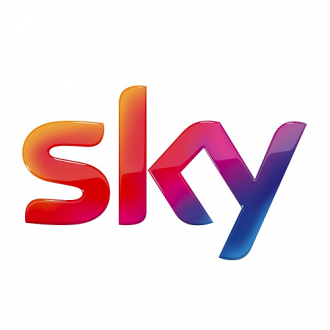 Sky Broadband Unlimited | 12 months | Up to 17Mb | Line rental inc. £19.95 upfront | £15pm
If your main concern is money, then look no further. No other internet provider gets close to matching this astonishing new deal from Sky. £15 per month is outrageously cheap. But beware, if you're living in a huge flatshare, you may find that the 17Mb maximum speed will lead to some frustratingly slow surfing and downloading if you're all using the broadband at once. Total cost of 12 months £199.95
View this deal at Sky broadband

Best fibre broadband deal for large house shares
BT Unlimited Infinity 1 | 12 months | Up to 52Mb | No TV | £100 Reward Card | £59.99 upfront | £29.99pm
If you've never organised broadband before, then BT is probably your first port of call anyway. And that's no bad thing, considering the super fast 52Mb speeds of its Infinity fibre package. That's around 6.5MB per second, which should be plenty quick enough to deal with a house-full of active internet users. Virgin's VIVID 50Mb is cheaper, but has far less UK coverage. Total cost of 12 months £419.87
View this deal at BT broadband

Best broadband and TV deals for students
NOW TV Fab Fibre with Entertainment Pass | 12 months | Up to 38Mb | Line rental inc. | Sky Atlantic and 250+ box sets | £44 set up | £29.99pm
Trust us when we say that finding TV channels that everybody is going to love is HARD. But grab one of NOW TV's broadband and TV combos and you stand a half decent chance. The entertainment pass gives access to Sky Atlantic and 250+ TV series. Pay £3 more a month if you want to have Sky Cinema instead, or £56.99 per month for Sky Sports. Total cost of 12 months £403.88
View this deal at NOW TV broadband
What internet speed should I get?
Have a free essay writing tip on us - always start by saying that the answer depends on several factors. And that's equally true of what internet speed to go for.
If you can afford it, then we'd definitely go for a fibre broadband deal. With speeds starting at up to 38Mb (4.75MB per second), it should be fast enough to cope with several people in your house using the internet at once, and still not bother you with streaming interruptions and slow downloading. If you're in a mega house share of more than five people, then consider splitting the cost of a 50Mb+ plan.
But bear in mind that not everywhere can get super fast fibre. If that's correct of your postcode, then stick to our selection of the best cheap internet deals instead.
Do I need to get a phone line as well?
Not any more. All of the broadband deals we feature include the phone line in the price. So you don't have to worry about faffing around getting that organised as well, or having to budget more for line rental.
What will the length of the contract be?
We're guessing that you'll only want a 12-month contract. Most internet providers - including BT, Sky and TalkTalk - offer annual deals. But watch out for the likes of Plusnet and the Post Office, that lock you in to 18 months with them.
Virgin Media does a special student 9-month plan to coincide with your term times. Virgin broadband has brilliant speeds, but is on the expensive and isn't available UK-wide.
Still want more options? Then head to our main broadband deals page for all the best tariffs out there right now.