How to find lost AirPods – here are 3 different ways
How to track down your missing AirPods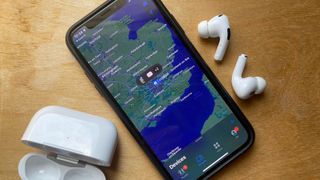 (Image credit: Future)
Ever misplaced your AirPods? You're far from alone. Whether you've accidentally left them in a taxi or they became wedged behind a cushion, there is a way that you can locate them.
Through the crowdsourced Find My network, which uses Bluetooth signals from other Apple devices to pinpoint a device's location and beam it back to you, you can track or find the last location of your AirPods through an app on Apple devices, or on the web.
You'll be able to use this service with all AirPods models, however, there are some features that are only available to AirPods Pro 2, such as being able to see the location of each AirPod and your case at the same time (older models only show you one at a time), or using super-precise ultra-wideband (UWB) directional locating.
Below, we'll outline the different steps you can take to find your missing AirPods, using either an iOS device, iCloud or by playing a sound from the headphones themselves.
Steps for how to how to find your AirPods
Turn on Find My
Find your AirPods with an iOS device
Locate your AirPods with iCloud
Play a sound from your AirPods
Tools and requirements
AirPods
An Apple device such as an iPhone, iPad, Apple Watch or Mac to use the Find My app
Any web browser to use the iCloud web app
Wi-Fi or cellular connection
Step by step guide
1. How to turn on Find My
To make sure you're able to use Apple's crowdsourced Find My service, you'll first have to turn on Find My Network by going to your Settings app on any iOS device and searching Find My. Select Find My [device] (this will be different depending on which device you're using) and make sure it's turned on.
Then, toggle on Find My Network, which will allow you to see the location of your Apple AirPods 3, AirPods Pro and AirPods Pro 2 or AirPods Max. It's also good to check that Find My Network is turned on for your AirPods by checking your AirPods Settings and making sure the toggle is on for this.
This is an important first step because if you haven't enabled this then you won't be able to find your AirPods. Check out our guide if you want more detailed instructions about how to use Find My.
2. How to find your AirPods using an iOS device
Once Find My is set up on your iPhone, iPad or Apple Watch, you'll be able to use the app to locate your AirPods on a map. To do this, you'll need to open the Find My app, select the Devices tab and choose your AirPods, which will bring up their location on a map.
If you own AirPods Pro 2 then you'll also be able to see each Pod's location individually (see image) as well as the case. However, for most AirPods models, you'll only be able to see the location of one Pod at a time so you'll have to find the one that's visible before being able to locate the other.
The process is the same if you own a Mac. You'll be able to access it through the Find My app by searching for it in your applications or through Spotlight Search. Click on on Devices and you'll be able to see all those that are connected and their location. Check out our guide, for more detailed instructions on how to use Apple's Find My on Mac.
3. How to find your AirPods using iCloud
You can also use Find My through a web browser with iCloud. Open a browser and search icloud.com/find. This will take you to a page that will ask you to sign into your Apple ID. Once you've logged on, select All Devices to open a map with their location.
Choose your AirPods from the list and this will display the current or last-known location on the map, with a timestamp of when it last noted the location. One thing to note about this method is that we've found it to be less up to date than the Find My app itself, so whenever possible try to use that instead.
4. How to find your AirPods nearby
Despite different sized silicone ear tips that help AirPods stay in your ear, they can and still do fall out. For those situations where you know they're close by, you can make them play a sound so you can pinpoint where they are.

You can do this by opening the Find My app, selecting the Devices tab and choosing your AirPods. This will bring up a new set of options, including the ability to Play Sound. If you own AirPods Pro 2, you'll also be able to play a sound from your case.
If you own AirPods 3, AirPods Pro and AirPods Max, you can then use your iPhone see if you're moving towards them, if you're close enough that the map isn't really useful any more. In the same menu, tap on Find then start moving around to determine whether you're nearer or farther away (essentially a game of hot and cold).
With AirPods Pro 2, this goes to the next level – because of the UWB chip, your iPhone can literally point you in the right direction and tell you how far you are from them.
Final thoughts
Losing one of the best AirPods is never fun but hopefully these steps can help you in some way. If all else fails, there's always the trusted method of retracing your footsteps to see where you may have misplaced your AirPods.
Unfortunately, if your AirPods are showing a message that says No Location Found then you'll only be able to use their last location to get an idea of where they could be. If you've lost a different Apple device, check out our guides for how to find your missing Apple Watch and how to find a lost iPhone.
Sign up for Black Friday email alerts!
Get the hottest deals available in your inbox plus news, reviews, opinion, analysis and more from the TechRadar team.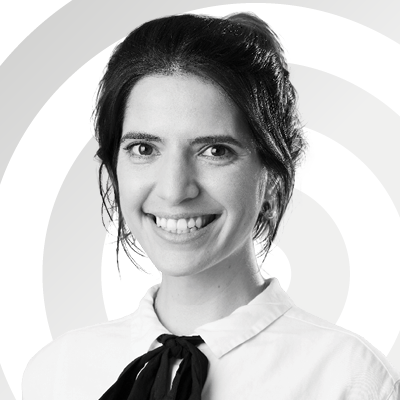 Senior Editor UK, Home Entertainment
Amelia became the Senior Editor for Home Entertainment at TechRadar in the UK in April 2023. With a background of more than eight years in tech and finance publishing, she's now leading our coverage to bring you a fresh perspective on everything to do with TV and audio. When she's not tinkering with the latest gadgets and gizmos in the ever-evolving world of home entertainment, you'll find her watching movies, taking pictures and travelling.