There's perhaps no phone more in demand than the iPhone. Consistently regarded as some of best phones available, the best iPhones are equipped to rival and — in some areas outperform — the best Android phones in the market. For many, an iPhone is the only option.
For numerous reasons (many of which we'll touch on below) iPhones boast more staying power than practically any other smartphone out there, with users tending to hold onto their phones longer than those who opt for other brands, like Motorolas or Sony Xperias.
While there are obvious benefits to buying the latest version (right now that's the iPhone 14), some people have a tighter budget or maybe less need for all the bells and whistles that come with the latest and greatest iPhone. For those individuals, there's gold hidden among the phones in Apple's back catalog, and we're not just talking about last year's version.
Older iPhones still have a lot to offer, and the sweet spot for bargain hunters who aren't dead-set on the latest features or performance upgrades is a three-year-old iPhone. Always. Here's why.
Long-term software support
One of iPhone's biggest strengths – in terms of staying power – has to be its impressive software support. Apple's phones are expensive, yes, but they also consistently receive OS updates for far longer than the vast majority of their Android rivals; an important consideration when hemming and hawing over that high asking price.
Apple has offered this for years, which is far longer than those handful of brands – including Samsung and OnePlus – that are only just now starting to jump on board. This level of support is one of the two main reasons why that three-year-old iPhone still holds appeal.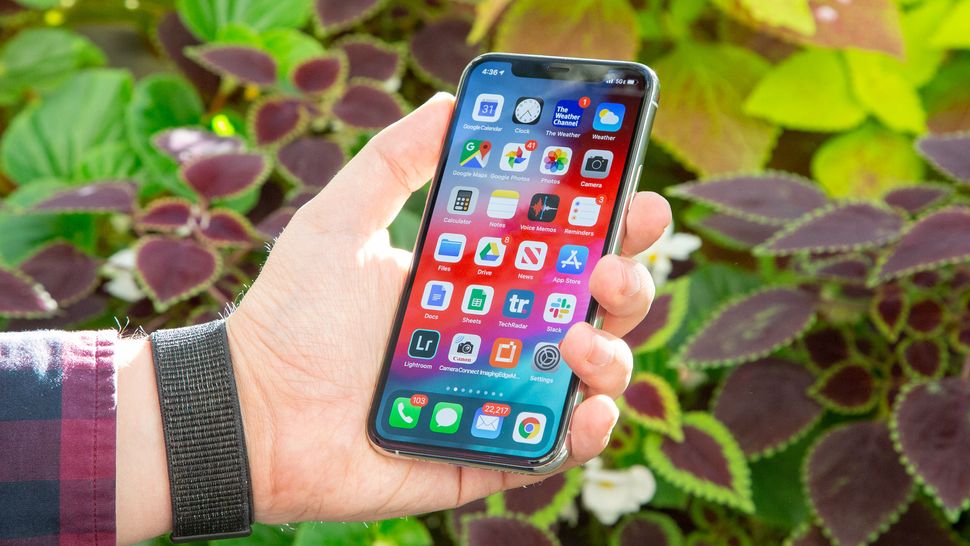 Apple has achieved the impressive feat of offering its mobiles an average of five years of OS updates (with a little variation model to model). Take the iPhone 6S and 7 as examples: they launched back in 2015 and 2016, respectively, running iOS 9 and iOS 10 out of the box. Only with iOS 16 (which arrived alongside the current iPhone 14 series, in late 2022) did the 6S and 7 phones miss out on their first major operating system update, meaning these phones had six and five OS updates over their respective lifetimes. That's pretty amazing, considering what Android phones get.
Picking up a three-generation-old iPhone (at the time of writing, that'd be a member of the iPhone 11 series) should still get you at least two subsequent OS updates before support updates are lost; that's on-par with most other (brand new) smartphones and astounding for a device that's already three years old.
Since people tend to hold on to their phones for around 2.6 years (according to research by Statista (opens in new tab)), you can expect your new (to you) three-year-old iPhone to continue receiving official support – including optimizations, additional features and security patches – for the entirety of the time you're likely to use it.
Great value, enduring performance
While it's well-documented that iPhones retain their resale value at a higher price point than practically any other phone on the market (making them some of the most expensive handsets to buy second-hand), three years of depreciation knocks iPhone pricing down to a far more approachable level; akin to most modern Android mid-rangers.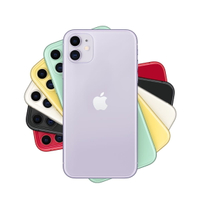 (opens in new tab)
Apple iPhone 11 (64GB) – renewed: $499 $295 on Amazon (opens in new tab) Save $204 – Buying this renewed iPhone 11 so long after release might seem like a strange prospect but Apple's 2019 iPhone still packs plenty of punch and costs less than many mid-range Android rivals.
A 64GB iPhone 11, which would have originally cost $499, now clocks in from retailers like Amazon at just $295 (and even less if you shop around), while still benchmarking in about the same vicinity as many of 2022's flagship phones.
Accessories and repairs
If you're a fan of changing the case of your phone on the regular – or you're looking for more specialized accessories, like car vent mounts or detachable touchscreen thumbsticks, for gaming – iPhones enjoy the widest selection of first and third-party accessories out there, and buying an older model just gives that accessory market even more time to mature in terms of breadth and value.
Equally, if you're accident prone or your older iPhone's battery isn't performing as you'd hoped, you have the option of official Apple support and customer service to turn to, as well as a huge number of third-party Apple-approved (and unapproved) solutions to get your device back into perfect working order; all for a fraction of the cost repairing a newer model would set you back.
Final word
Hopefully, you can see that a three-year-old iPhone is a surprisingly smart buy, despite most Android equivalents being far past their prime in that same time frame.
We're constantly rounding up the best iPhone deals to ensure you pay a good price for the latest and greatest from Apple's mobile division but perhaps next time you visit, scroll down to some of those older entries in the series, since they have more to offer than you might expect.