Sonos Black Friday 2023 deals still available: Amazon, Currys, Walmart and more
Deals
Contributions from
last updated
Your guide to the Sonos savings still available now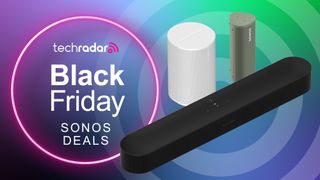 (Image credit: Future)
Looking for a Sonos deal? Good call – because although Black Friday has officially been and gone, certain Cyber Monday deals persist. That said, time is of the essence – time marches on!
So, with select Sonos Black Friday deals still also-live as you read this, plus some discounts set to last into December (possibly, but we'll be advising you on this), we'll bring you the best Sonos deals still live now, including some of the best wireless speakers and best soundbars live now.
The story so far: Sonos went early this year with its own three-day Early Black Friday deals fest running from October 27 - 29. Then, in the UK Sonos ran another event from November 17 - 27 – and even that in-house event had nothing to do with Amazon or any of the other big retailers, who are mostly still running their own (longer) deals and discounts on Sonos products.
If the particular deal we've spotted is not necessarily the lowest we've ever seen the item, we'll tell you whether we think it's worth giving it a miss too. Stick with us, we'll bring you the best deals this Cyber Monday and beyond.
Black Friday Sonos deals still live - quick links (US)
Best Sonos Black Friday deals still live in the US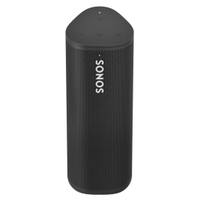 Sonos Roam portable speaker: was $179 now $134 at Crutchfield
When Sonos makes a truly portable speaker that not only plays nice with your multi-room audio setup but also brings Bluetooth the party, you know you're onto a winner. And although it might have seemed a little steep at its regular RRP, this money is far more palatable – and it's never been quite as affordable as this to date. Our advice? If you were looking for a new Bluetooth speaker, you could do far worse (for far more). This is the only retailer still keeping this deal live, too…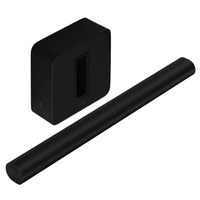 Sonos Premium Entertainment Set with Arc: was $1,698 now $1,613 at Sonos
This $85 saving is still live at Sonos – although it was down a cool 20% off (or $1,358), which made for an impressive $340 off these two devices over Black Friday and Cyber Monday. The thing is, deals end, don't they? This bundle deal involves Sonos's premium soundbar, the Sonos Arc, and the Gen 3 Sonos Sub for the all-important low end thump. It's still a decent saving, but it'd be remiss of us not to tell you the full story.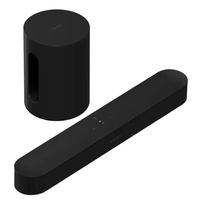 Sonos Entertainment Set with Beam: was $928 now $883 at Sonos
Again, it's a nice little saving of $45, but the deal was oh-so-much better during Black Friday weekend, when you could nab 20% off this compact but powerful home theater setup for smaller rooms – and pay just $742 for it. The combination of the Sonos Sub Mini (usually $429) and Beam (Gen 2) soundbar (usually $499) is an excellent one, and it's a great way to dip your toe into the waters of Sonos home theater. Both devices punch way above their size to deliver spectacular sound.
Black Friday Sonos deals still live - quick links (UK)
Best Sonos Black Friday deals still live in the UK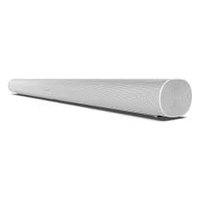 Sonos Arc Dolby Atmos soundbar: was £899 now £669 at Amazon
This is just £2 dearer than we've ever seen the excellent Sonos Arc from a trusted online retailer! (To clarify: it dropped to £699 across a few online retailers for Black Friday 2023, then to £683 towards the end of the big day proper at Amazon – then £667 for Cyber Monday). The Arc is a sensational five-star soundbar with Dolby Atmos, TrueHD and Dolby Digital Plus. And now, it's cheaper than ever! Setup is incredibly simple too. This is Sonos, remember, the firm that wrote the book on multi-room audio for your home. At this price, if you want one, we wouldn't hang about.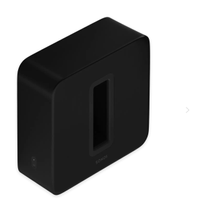 Sonos Sub (Gen 3): was £749 now £599 at Argos
Something about this design with the hole in the middle and those push-push drivers either side though, isn't there? Also of note is the £150 saving, which is the level-best price we've ever seen (it briefly dipped to this asking fee last year). Yes, there's a newer Sub Mini in Sonos land too, but come on, where subwoofers are concerned we know which we'd rather invite into our lounge…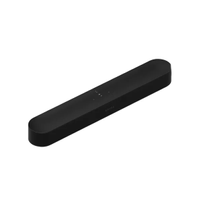 Sonos Beam (Gen 2) soundbar: was £499 now £399 at Argos
The second-generation Sonos Beam soundbar launched in October 2021 and while it saw a bigger discount over the weekend (it dropped to £379 on Cyber Monday proper), this just £50 off the cheapest we've ever seen it. For your money you're getting a compact, stylish soundbar with excellent integration with the wider Sonos ecosystem, and immersive virtual Atmos support.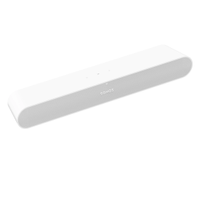 Sonos Ray soundbar: was £270 now £219 at Argos
Sonos doesn't deal solely in high-end kit and the proof is right here, in Sonos' most affordable soundbar. You don't get HDMI ports, Bluetooth or Dolby Atmos support, but you are still getting all the features and functionality of the Sonos wireless ecosystem. And because it launched in June of last year (and is pretty affordable anyway) we haven't seen too many discounts on it.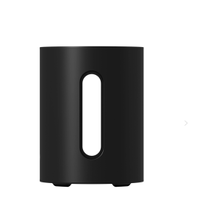 Sonos Sub Mini: was £429 now £339 at Argos
Sonos' newest, cheaper October 2022-issue subwoofer was designed by Sonos to pair with its soundbars, to bring deeper bass and a better home theater experience. The Sub Mini is smaller and, obviously, less powerful, but we found that when testing it even with the large Sonos Arc it adds an important bass foundation that really elevates the experience. And the discount? At £90 off, it's very good indeed.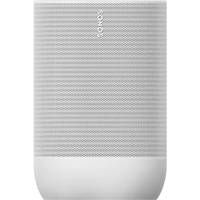 Sonos Move: was £399 now £249 at Amazon
Given that Sonos has since upgraded its first ever portable speaker, the original Move, which we gave four and a half stars in our Sonos Move review, is still a great option for anyone looking for big room-filling sound. It has a premium price tag but with this £150 saving, you're getting a lot of bang for your buck. This is also the cheapest we've seen it online in the UK, with Currys and John Lewis still selling it for £299 (at the time of writing) – so you're getting an extra £50 off!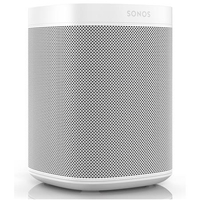 Sonos One SL: was £179 now £134 at Currys
With £45 (25%) off the usual selling price this is an excellent time to get yourself a One SL: this is the version of the Sonos One without voice assistants, but you can still stream audio from your phone – and why pay for a voice assistant if you don't need one? As you'd expect, this speaker sounds great solo, paired or as part of a home cinema setup with a Sonos Arc or Beam.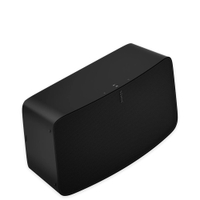 Sonos Five: was £549 now £439 at Amazon UK
The Sonos Five is a beefy, powerful speaker with plenty of room-filling sound, but it doesn't compromise on quality, with a spacious and detailed sound. One of Sonos' more powerful speakers, it dropped even lower over Cyber Monday to just £398.99, but then again, this 20% saving is still better than its previous lowest-seen price of £449, so it remains a good deal.
Sonos' own Black Friday sale – November 17-27
Sonos bucked the trend for pretending Black Friday didn't exist this year (Apple, how about that?) by launching its own in-house deals – but it did things its own way.
Sonos largely matched Argos' deals above, but it also added a price cut on the Roam and Roam SL. To take advantage of Sonos' in-house deals (including the two listed below) however, you had to buy between the 17th and 27th of November though and sadly, time marches on… or so you'd think!
The deals below are, inexplicably, still live at the time of writing. It can't last…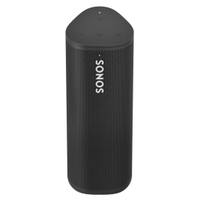 Sonos Roam portable speaker: was £179 now £134 at Sonos
When Sonos makes a truly portable speaker that not only plays nice with your multi-room audio setup but also brings Bluetooth the party, you know you're onto a winner. And although it might have seemed a little steep at its regular RRP, this money is far more palatable – and it's never been as cheap as this to date. Clarity? Of course: last year Sonos dropped it briefly to £139, so you're saving an extra fiver even on its lowest seen price, as long as you buy from November 17 - 27 at Sonos.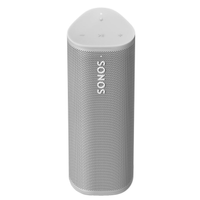 Sonos Roam SL portable speaker: was £159 now £119 at Sonos
As the One SL is to the One, Roam SL is to the Roam: the same solution (ie a portable Bluetooth and wi-fi enabled speaker) but no mics and thus no built-in voice assistant support, although it'll tag along if you've got voice control elsewhere in your Sonos setup. And this £40 saving is a huge discount; equalling its lowest-seen price during last year's Black Friday extravaganza. Remember to get your buying done between November 17 - 27 though.
Black Friday Sonos deals: FAQs
When did the best Black Friday Sonos deals start in 2023?
Black Friday officially landed on 24th November 2023, but retailers began offering discounts way before that, as seen at Amazon's second Prime Day deals event, which kicked off the sales season on October 10 - 11.
According to Adobe, the largest average electronics discounts were over Black Friday itself at the end of November last year, then reaching the same average levels in mid-to-late December.
Now, Sonos rarely follows the crowd – and 2023 was no different. The company made it's move (if you'll pardon the pun) with its own in-house deals running November 17 through 27, but a few of those deals are still being matched across your big retailer of choice (in the US, Amazon and Walmart; in the UK, Curry's, Argos and of course Amazon too).
What Black Friday Sonos deals have we seen in 2023?
With the release of the Sonos Era 100 & Sonos Era 300 this year, it wasn't impossible we'd see some discounts on these new wireless speakers – and that did happen. Priced at $249 and $449 respectively, we saw 20% off on the smaller Sonos Era 100, and small flash deals on the Era 300 – although the latter was a UK deal only, at a smaller retailer (and it quickly sold out).
The Sonos Arc, one of the best soundbars available, retails for $899/£899 on average and we saw it dip to lower than ever this year in the US – and then bettered its lowest-seen £669 sale price by one whole pound in the UK for Cyber Monday!
With the release of the Sonos Move 2 in September 2023, we've seen tasty discounts dropping for the original Sonos Move, which we listed above. And not to give you FOMO, but they were good. It dropped to $299 (beating last year's lowest-seen $319 sale price) in the US and £279.99 in the UK.
The Sonos Beam 2nd Gen saw some strong deals too, making it ideal for mid-range buyers at 20% off again. We've also seen similar discounts on the already-affordable Sonos Ray.
The Sonos Roam is typically one of the most popular Black Friday deals, as Sonos' most affordable speaker, and Amazon slashed a massive 25% off the price of it to give it a new record-low fee this year – because Black Friday!
Finally, the Sonos One. This is gradually being superseded so has seen some tasty discounts, (the Era 100 has effectively replaced it) but there's still some stock around that still needs selling and this is hi-fi – if you already have a Sonos soundbar, or you want a great-value set of stereo speakers, a pair of Sonos One SL speakers on Cyber Monday could be fantastic buy.
Get daily insight, inspiration and deals in your inbox
Get the hottest deals available in your inbox plus news, reviews, opinion, analysis and more from the TechRadar team.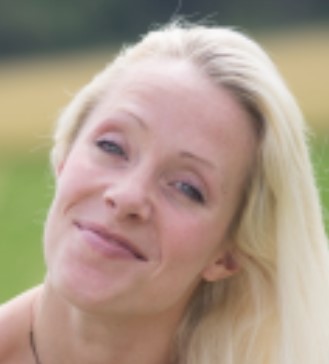 Senior Audio Staff Writer
Becky is a senior staff writer at TechRadar (which she has been assured refers to expertise rather than age) focusing on all things audio. Before joining the team, she spent three years at What Hi-Fi? testing and reviewing everything from wallet-friendly wireless earbuds to huge high-end sound systems. Prior to gaining her MA in Journalism in 2018, Becky freelanced as an arts critic alongside a 22-year career as a professional dancer and aerialist – any love of dance starts with a love of music. Becky has previously contributed to Stuff, FourFourTwo and The Stage. When not writing, she can still be found throwing shapes in a dance studio, these days with varying degrees of success.