This iPhone 14 preorder deal at Mobiles.co.uk is one of the best we've seen so far. It's with iD Mobile, and gives you the latest Apple handset on a contract with 50GB of data, unlimited calls and unlimited texts for £41.99 with a £49 upfront payment.
The total cost comes to £1,057 over two years, which makes this one of the cheapest iPhone 14 deals we've seen so far. It's well worth considering if you want to bag yourself an iPhone 14 without emptying your pockets by buying it outright.
You can also bring down the cost further: by trading in an old device you can save up to an additional £365. That could bring the price down to just under £700. Of course, that price cut isn't guaranteed as it will depend on the age and type of device you trade in. Let's say you were trading in an iPhone XS, you would still be able to get around £100 off.
Today's best iPhone 14 deal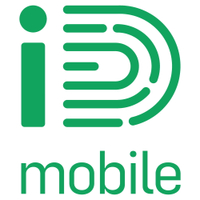 iPhone 14: at mobiles.co.uk | iD Mobile| £49 upfront | 50GB | unlimited calls & texts | £41.99pm
This is one of the best iPhone 14 deals out there at the moment. It comes to £1,057 over two years, and you could get up to £365 off by trading in your handset. It has a low upfront cost considering the iPhone 14 was only launched last week and the monthly fee is reasonable compared to rival deals right now. You also get three months of free Apple Music and Apple TV.
iD uses the Three network, which guarantees 98 per cent coverage all over the UK and is currently building towards the UK's fastest 5G network.
As for the phone itself, Apple has really improved the camera of the iPhone 14 with an advanced 12MP TrueDepth dual camera, and larger sensor that provides a 49 per cent improvement in low-light performance - say goodbye to grainy shots at dinner parties. It also comes with a stunning 6.1-inch Super Retina XDR display, and all-day battery life so you don't have to worry about the phone running out of juice while out and about.
The iPhone 14 isn't where Apple put most of its improvement efforts out of its four new handsets - that's definitely iPhone 14 Pro and iPhone 14 Pro Max - but it's still a great device and definitely a step up from iPhone 13. Looking for something a bit more premium? Check out the latest iPhone 14 Plus deals, iPhone 14 Pro deals and iPhone 14 Pro Max deals.