The best VR headset deals in November 2023
Get a Meta Quest 2, PSVR 2 or HTC Vive for the best price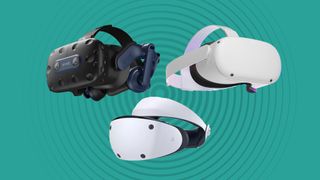 (Image credit: Future / Sony / HTC / Meta)
The tech is now more widely available and far more affordable compared to previous years, but it's not always easy to find any cheap VR headset deals - even in major events like the upcoming Labor Day sales. Nevertheless, we've searched the web to bring you the lowest prices on all of the best VR headsets right here, including the Meta Quest 2, PlayStation VR 2 and HTC Vive.
Let's start with the Meta Quest 2 (previously the Oculus Quest 2), which is now firmly established as the go-to option for those looking to get into VR gaming. It's now even cheaper, too, following the announcement of the Meta Quest 3, which itself is due for release in Fall / Autumn 2023. We'll keep an eye out for preorders and deals on that headset after more info is revealed in September.
PSVR 2 also launched earlier this year. The second version of the VR headset for PS5 is now available at multiple retailers after a short period of exclusivity at the PlayStation Direct store. Naturally, it has not been discounted this early. Still, we thought Sony nailed virtual reality on its second try and were full of praise in our PSVR 2 review so it's well worth the investment if you have the money to spend on it.
And, lastly, there's the Apple Vision Pro that was announced in June. This is definitely a more premium and professional-focused VR and AR headset, but it still has a lot of productivity and gaming uses that appeal to a general audience. If you can afford the heft $3,499 price tag. It's due for release in 2024 in the US, with other regions to follow later.
At the opposite end of the scale, we've also included some of the cheapest headsets that only require your phone in order to function. The possibilities with this are limited but it can be the least expensive way to try out VR for yourself before taking the plunge on some more expensive kit.
Meta Quest 2
Meta Quest 2
The best VR experience on the market
Wired: No | Minimum specs: NA | Resolution per eye: 1832 x 1920 | Refresh rate: 72Hz | Field of view: 90° | Storage: 128GB / 256GB
Impressive wire-free VR
Accessible all-in-one device
Strong portfolio of games
Just got more expensive
The Meta Quest 2 is the most approachable VR headset on the market for first-time buyers. It was made less attractive after a $100 / £100 price hike on the version with 128GB of storage which bumped the cost up to $399 / £399. However, the 256GB model has now had a price cut by $70 / £70, making it much better value for money.
Whichever one you go for, there's some significant power under the hood without paying extreme enthusiast prices - and you don't need a turbo-charged gaming PC to make the most out of it either. This all-in-one headset operates completely wire-free (but the option is there to plug it into a gaming PC for certain games) and offers an incomparable experience for the price.
The Meta Quest 2 has been incredibly popular since its launch and stock has flown off the shelves, to the point where it has been difficult to buy in the past. However, that's now settled down significantly. You still won't find it for cheap, though, as there are rarely any discounts outside of the big sales events like Black Friday.
If you buy direct from Meta you tend to get the best offers, which include bundles with discounted accessories. For the rest of the month, though, the VR headset comes with a copy of Beat Saber to try and dull the sting of the price increase.
It doesn't help much, so keep an eye on our hub dedicated to all the latest Meta Quest 2 deals to ensure you don't miss out on the next saving. There's also our regularly updated page with all the current Meta Quest promo codes that are available today so you can save even more money on the VR headset.
PlayStation VR 2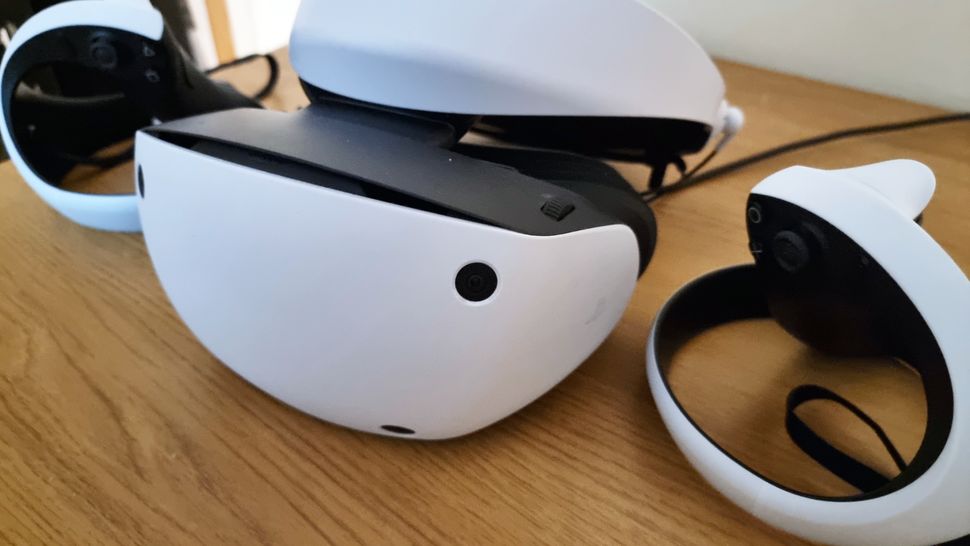 Since it originally launched for the PS4 back in 2016, PlayStation VR offered one of the more affordable ways to get into VR gaming. Now, the PSVR 2 is here, Sony's second iteration of its console-based virtual reality tech. It's pricey, sure, but those after an easy and accessible VR experience to pair with a PS5 will be impressed. You can take a look at our PSVR 2 vs PSVR comparison to see what major differences to expect between the two headsets.
The PlayStation VR 2 is priced at $549.99 / £529.99 and is available at most major retailers after a short exclusivity period at the official PlayStation Direct Store. For the money, you get the PSVR 2 headset, PSVR 2 Sense controllers and a pair of stereo headphones.
There's also the option to buy a PSVR 2 bundle that comes with the VR headset and a copy of one of the headline PSVR games Horizon Call of the Mountain for $599.99 / £569.99. And in terms of accessories, the only official one available right now is the PSVR 2 Sense Controller Charging Station for $49.99 / £39.99.
Stick with us for all the latest updates on where to buy the PSVR 2 in the months ahead, as well as any PlayStation VR deals when they first become available. For now, here's where you can buy it today.
HTC Vive
HTC Vive Cosmos
Wired: Yes | Minimum specs: i5-4590 or FX 8350 / Nvidia GeForce GTX 970 or AMD Radeon R9 290 / 4GB RAM / DisplayPort 1.2 / USB 3.0 | Resolution per eye: 1440 x 1700 | Refresh rate: 90Hz | Field of view: 110°
Powerful VR headset
Larger library of games and software
Improved motion controls
A little pricey
The HTC Vive Cosmos range has all but replaced the original line of 2016 headsets. Aimed with a slightly lower price tag, this is a headset designed for mid-range PC use - so perfect if you're looking for a good quality VR experience but don't want to delve into the enthusiast's world of $1,000+ price tags.
You're still paying a good wad of cash here, however, but with a solid performance and some fairly low specs, there's a strong proposition here. Plus, you can pick up separate accessories to enable the level of external tracking available in the Cosmos Elite headset below.
As it ages, you'll be able to find more VR headset deals on this particular model available.
HTC Vive Cosmos Elite
External tracking for your Cosmos headset
Wired: Yes | Minimum specs: i5-4590 or FX 8350 / Nvidia GeForce GTX 970 or AMD Radeon R9 290 / 4GB RAM / DisplayPort 1.2 / USB 3.0 | Resolution per eye: 1440 x 1700 | Refresh rate: 90Hz | Field of view: 110°
SteamVR external tracking
New controllers
Accessories available for Cosmos
The HTC Vive Cosmos Elite is a strange one. It's the same headset as the HTC Vive Cosmos, but with tracking base stations and controllers for extra precision in matching your movements.
If you're looking to grab these accessories for your Cosmos headset, then, you might as well grab an Elite bundle - as you'll likely also receive some free software goodies at the same time.
We haven't seen too many VR headset sales featuring this bundle, but it's worth keeping your eye out for HTC Vive deals because they can appear during larger discounting events.
Cheap VR headset deals
If you just want to dip your toe in the world of virtual reality, you don't need to spend too much. VR headsets that run off your smartphone or a cheap display cost as little as $20 / £20 and give you a basic experience without breaking the bank.
Specific apps available on the Google Play Store or Apple App Store give you the chance to see if virtual reality is for you before investing in a more advanced system like the Oculus Quest 2 or PSVR 2.
How much should I spend on a VR headset?
VR headsets come at a range of price points, with the more high-end options sometimes running you close to $1,000 / £1,000 and cheap VR headsets costing as little as $10 / £10. That means there's a lot of variety when it comes to what you can expect for your cash, but there are a few key requirements you'll want to check for before picking up your new gadget.
Cheap VR headsets under $50 / £50 will likely use your smartphone for content and, in most cases, controls. You'll be playing small movement-based arcade-style games or making the most of the 3D VR videos that are filling YouTube and other apps these days.
That's where you should start when making sure your VR headset is worth the cash - will it run a good selection of apps on your smartphone? Not only does that mean making sure you can use Android and iOS apps with your device, but also ensuring that the headpiece itself will fit your smartphone.
If you're stretching up to $150, you might find an included screen and processing unit on board. This won't be up to the standards of the Meta Quest or HTC just yet, but with some controllers included you might get a better variety of proprietary apps as we saw on the Oculus Go.
Beyond that, you're moving into Meta Quest territory, with the $150 - $300 bracket offering a step up in performance. If you're not opting for a Meta Quest headset, ensure you're still getting that 70 - 80Hz refresh rate, and a resolution of around 1832 x 1920.
Moving to the $300 - $600 bracket you're likely in the world of a PSVR or PC headset. That means you'll likely find refresh rates of 90Hz and higher, extra tracking features like the SteamVR external sensors with the Vive Cosmos Elite, and you'll want to ensure you're getting access to a substantial game and app library like that of Steam as well.
Sign up for Black Friday email alerts!
Get the hottest deals available in your inbox plus news, reviews, opinion, analysis and more from the TechRadar team.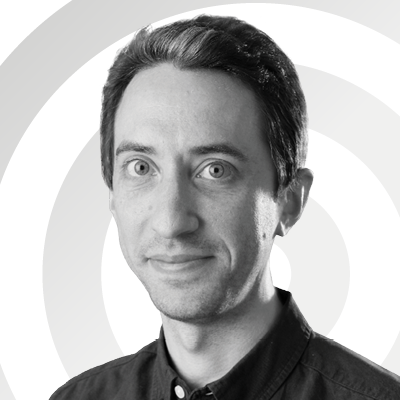 James Pickard is a Deals Editor at TechRadar. After many years of scouring the net for the cheapest games and tech for his own personal use, he decided to make it his job to share those bargains with you. James also has over five years of experience covering some of the biggest sales events of the year at Eurogamer and VG247, including Black Friday, Cyber Monday and Amazon Prime Day. When not deals hunting, James can be found on the PS5, watching a classic film noir or cheering on the Tampa Bay Buccaneers.