We're back to a point where PlayStation VR deals available are no longer available. Sony brought back a handful of PSVR bundles at reduced prices at a number of retailers as part of this year's Days of Play sale, but the virtual reality headset is now sold out at most retailers. Does that matter, though, considering a new PSVR 2 model is on the way, so should you buy the older tech?
Ultimately, it depends on which console you own. If you already own a PS5 or are looking to upgrade soon, then you should strongly consider saving your money for PSVR 2 instead. Sony has revealed that this "next-generation VR system" will be coming soon to PlayStation 5. More information is coming out slowly, too, including our first look at the PSVR 2 design and key PSV2 features. There's a suggestion that the PSVR 2 pre-order date will be announced soon as well, but the headset could slip in 2023.
However, if you have a PS4 and are eager to try out the original PSVR for yourself, then any deals could be better value for money. There's also the option to look out for Oculus Quest 2 deals instead if you really want to escape to the virtual realm and get a more future-proofed device. Our guide to all the cheap VR headset deals is also on hand if you want to spend a little less.
If you're looking for a console but don't want to wait for the next PS5 restock, you can also check out our PS4 bundle deals hub for where to buy the last generation hardware - know that it's mostly second-hand, though. You can also shop around for all the latest PS5 deals and PlayStation Plus deals.
PlayStation VR deals
Here's where you can find the PSVR headset in stock today. Only one bundle is available in the US and it's currently full price. Meanwhile, Sony's VR headset is available to buy in the UK at a discounted price.
PlayStation VR Marvel's Iron Man Bundle: $349.99 at GameStop (opens in new tab)
This PSVR bundle returned to GameStop in the US during the Days of Play sale and was available for $249.99. It's now back up to the full price of $349.99, which is a big price to pay when the new PSVR 2 tech is due to arrive within the year. Still, if you want the PSVR headset, PlayStation Camera, Move controllers and a copy of Marvel's Iron Man, this is one of the only places you can buy it.
PlayStation VR Mega Pack: £299.99 £199.99 at Argos (opens in new tab)
Save £100 - Folks in the UK can get this PlayStation VR Mega Pack that comes with Astro Bot Rescue Mission, Everybody's Golf VR, Moss, Blood & Truth and PlayStation VR Worlds. It's now discounted by £100 once again as we expect Sony is attempting to clear stock before the likely launch of PSVR 2 late this year.
PlayStation VR 2 deals and pre-orders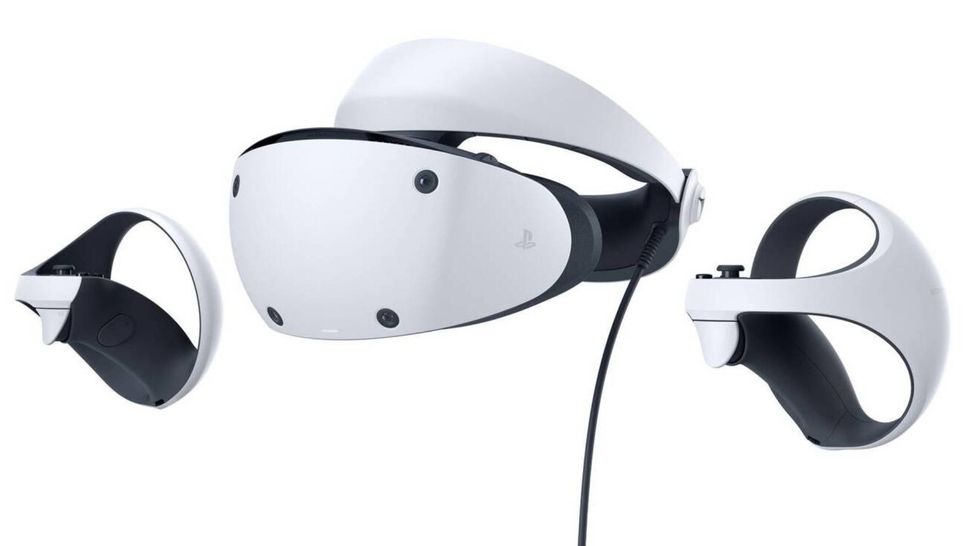 What about PlayStation VR 2?
Sony has now officially announced a second-generation PlayStation VR system that's designed for the PS5. We don't know everything about the new tech just yet, but over recent months the manufacturer has steadily revealed information about the graphical upgrades, the boost in processing power and more features that we will find in the new VR headset. Stick with our PlayStation VR 2 hub for all the latest news, specs and rumours.
While we know the new system won't be wireless, Sony has committed to abolishing that tangled mess of cables that came associated with the first generation. Instead, there will be a single wire connection between the PlayStation VR 2 and the PS5 console.
So when can we expect PSVR 2? Sony has made it clear that we shouldn't mark our calendars just yet. The new system isn't expected to hit the shelves until late 2022 or beyond, so it's a waiting game for more information. There is some industry chatter from insiders on Twitter, though, that suggests a full reveal and PSVR 2 pre-order date could be announced soon.
PlayStation VR 2 price
While we don't know for sure, the PlayStation VR 2 price is likely to fall within the same $399 / £399 range as its predecessor at launch. However, with plenty more content heading to the device over the next couple of years, we can reasonably expect that some bundles will add extra value to that price point as well.
PlayStation VR games
Keep an eye on this handy chart below as we'll update it with the latest prices for a wide range of PlayStation VR games should you wish to try a new experience on the existing tech.
PSVR Accessories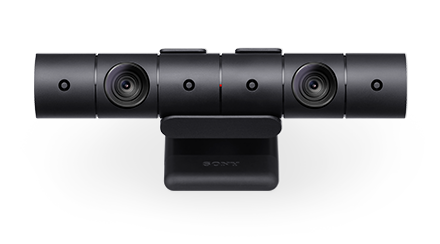 PS4 camera deals
It's crucial you buy a PS4 camera along with your VR headset if it's not already in the bundle, otherwise, it will not work. Don't pay more than the standard £45/$60 for the camera though. Sony released an updated, rounder (see image above) model with a built-in TV-mount and there are deals included in the chart below. The older PS4 camera is also compatible with PlayStation VR. If there's nothing tempting below, maybe try for a new/preowned unit via eBay?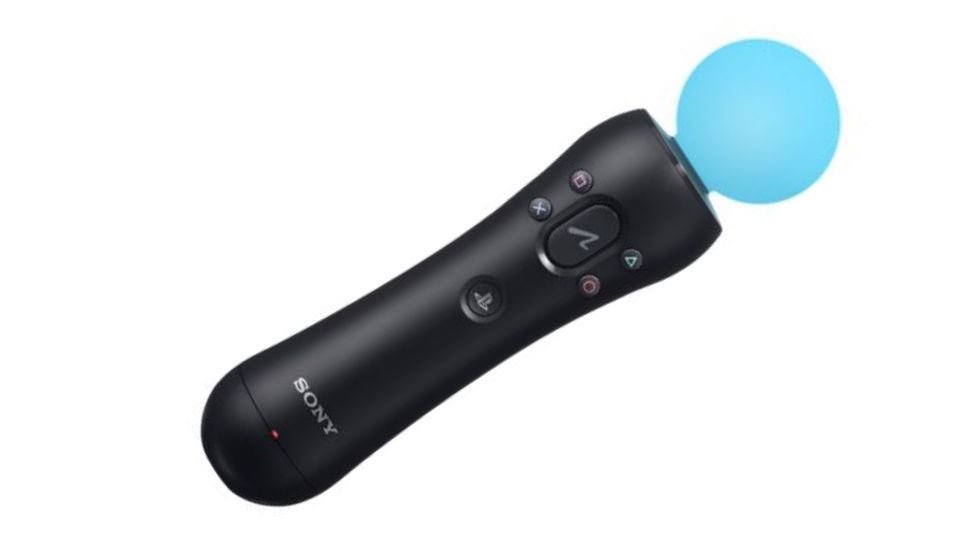 PlayStation Move controller deals
The PlayStation Move motion controllers are very much an optional purchase as not every game supports them. Many that do, also have options to use the standard DualShock 4 PS4 controller instead.
Move wands are now more readily available as stock of the original PSVR headset has declined. That means if you already own the last-gen VR headset and want to see what the Move controllers are all about then you can find a pair relatively easily.
We'd advise a little caution if you're considering pre-owned units, as the lack of use in recent years may have dulled the charge capacity of the battery compared to new controllers.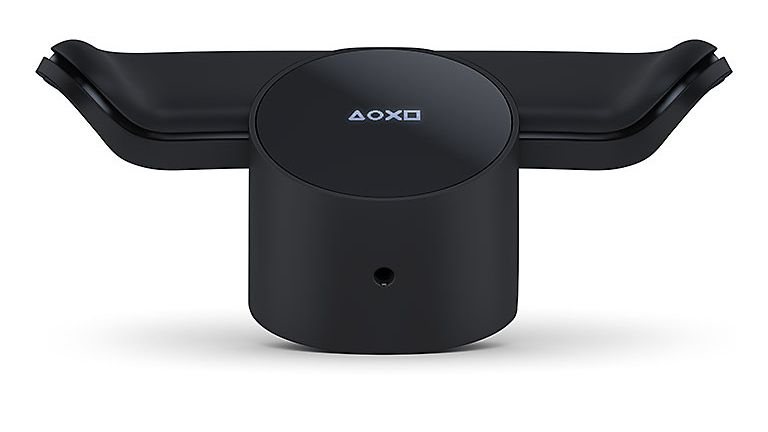 DualShock 4 Back Button Attachment prices
Sony has also released the DualShock 4 Back Button Attachment: a small device that clips onto the back of your controller and adds two mappable buttons for extra control configurations. The device has been wildly popular, especially in the US, so stock is sometimes hard to find. Since the launch of the PS5, though, it's become a lot easier to buy one.
And that's about everything when it comes to the best PlayStation VR deals right now. As explained, the situation isn't exactly great considering the lack of cheap headsets available to buy, but if you've already got one you can find some accessories or games for less.
Those looking to get the tech will be best waiting for the PSVR 2 and we'll be on hand when that launches to bring you the cheapest prices right here.