You want a new mobile phone, you know the type and every detail down to the colour. Or perhaps you just want a browse to find what smartphone suits you. Look no further, Argos can help. One of the UK's most recognisable retailers, Argos offers you the option to go into a store and have your dream mobile phone in your hand this very day.

But bricks and mortar shopping isn't the only string to Argos's bow. From same day delivery to credit purchases and a great returns policy, Argos is a peace-of-mind purchase palace that wants to make your next phone upgrade as easy as possible. From tip top flagship smartphones to budget handsets under £200, Argos has it all waiting for you - and we'll tell you the best mobile phones it has to offer.
And it gets even better if you're wanting a Samsung device on Argos. Samsung is currently offering cashback on select devices which means you could save £100 on the Samsung Galaxy S9 Plus and £150 on the Note 9. You can check through all of the terms and conditions but the deal does end of the December 24 so do act fast!
5 best phones you can buy from Argos: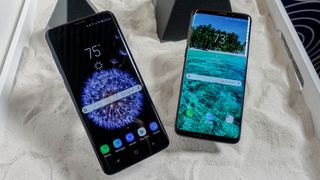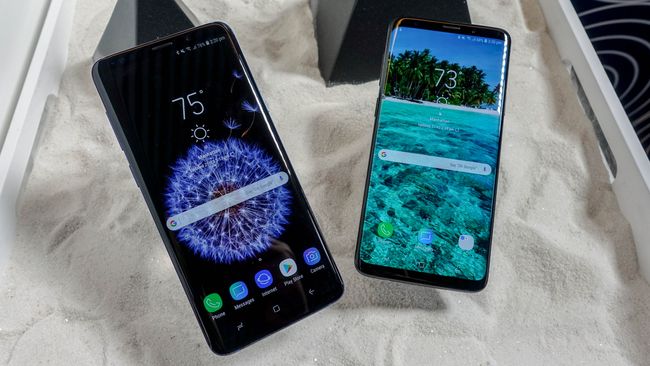 The Samsung Galaxy S9 Plus has been sat at the top of our best mobile phones of 2018 list for a while now and we are still in love with it. Great performance, a massive infinity display screen and features-galore makes this our pick of the best device of this year.
Although this phone isn't exactly cheap it is worth the price tag. But if you do feel like something a bit cheaper would be better for you, Argos also has the Samsung Galaxy S8 Plus for less.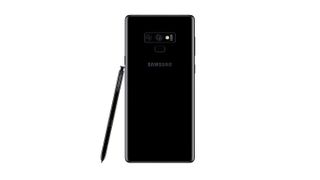 The Samsung Galaxy Note 9 is one of the most creative and impressive handsets Samsung has ever made (just as we said in our Note 9 review). Yes, it's not cheap but that's with good reason. For that price you get one of the best cameras on the market and the use of the Note 9's brilliant S pen.
It is safe to say that Samsung is the king of big android devices and this is no exception. A truly unique device with a massive screen for those who love using their phone to consume media.

The Huawei Mate 20 Pro is a stunning smartphone packing in a massive wide screen. This scored big during our review of the P20 Pro mainly for its unique features.
Reverse charging, three unique cameras including a wide-angle lens and an in-screen fingerprint scanner all make this device standout as a seriously unique player in a busy phone market.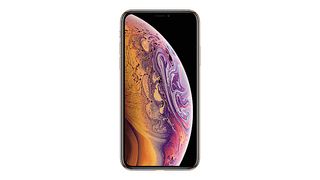 The iPhone XS is one of Apple's most advanced devices but unfortunately also one of its most expensive. With that price tag comes some world class features and that's what we really loved in our iPhone XS review.
One of the fastest processors on the market, Apple's beautiful almost infinity display (those notches won't seem to go away) and massively improved speakers make this a device seriously worth considering. If you want even better, Argos also has the iPhone XS Max for sale but be warned, while it is Apple's best device yet it is also its most expensive.

The Huawei P20 Pro is a phone that gives you all the features you want from a new powerful phone, without leaving your pockets empty. That means great battery life and an ultra flexible camera but you lose out on wireless charging and a headphone jack.
If you want a powerful phone that can keep up with you and a decent 6.1-inch optimised display, you won't go far wrong with the Huawei P20 Pro - and it's reviewed in full here.

5 best cheap phones you can buy from Argos for under £200:
The Moto G6 a way to save you money while still offering great specs. We personally love the device and have been raving about its incredibly cheap price for months.
Read our Moto G6 review to learn more about the 5.7-inch display, quad core processing and the latest Android OS that all make for a really impressive spec list to go with that pocket-friendly price.

The Huawei P Smart is one of the most impressive budget devices there, sporting a premium look with a far less than premium price. Part of Huawei's recent push of devices, this is another one of it's great creations this year, read more about it in our review of the Huawei P Smart.

The Honor 9 Lite gives you decent specs for a lower price. Our Honor 9 Lite review explains that it does that while still offering premium design and a quad-camera setup giving you some overall great bang for your buck.
In the world of budget devices this is a perfect combination of a great price and performance, not to mention Honor has been perfecting the budget device for years now.

The Moto E5 Plus performs best in two fields: performance and battery. The device scores good points in these fields but despite its large size screen it lacks resolution and can feel a bit cheap at times.
But overall this is a device seriously worth the price you are paying. Take a read of our Moto E5 Plus review to learn more.

The Motorola One may not be a premium device but if the design of the iPhone X and XR has caught your eye, but the price tag is beyond belief in your eyes then the Motorola One could be your ticket to the stylish smartphone club.
We rated it highly for its modern design and fast fluid operating system although it can feel a bit cheap in the hand. Read our full Motorola One review to see all of the details of the device.

Who is Argos?
Argos is a classic British retailer that's been around since 1972 and is still going strong. Not only does it offer affordable online prices but it lets you go in store to buy and collect so you can get your gadget right away. Same day delivery is also an option if you're in a rush but don't want to get to the shop itself. With 845 shops, getting to a local one shouldn't be too difficult.

Argos click and collect
Order online, walk into the shop that same day and pick up your phone. It's that easy. No more arriving to find out stock has run out, Argos in-store collection lets you cruise in comfortably to pick up after ordering online.
Argos store locator
If you want to get to an Argos shop to grab your phone right away, simply head to the Store Locator section of the website. This will help you find the nearest one to you and even lets you know how many phones are in stock. Simple.
Fast Track: same day delivery from Argos
If your chosen mobile phone has Argos's 'Fast Track' badge next to it, you could have your gadget delivered to your door in just a few hours. The service costs £3.95, but order before 6PM and Argos will tell you the two hour slot that day they can deliver in. Unsurprisingly, it's for UK deliveries only.
Apple iPhones from Argos
If it's an Apple iPhone you want then Argos has you covered. From the latest iPhone XR and iPhone XS Max to the recent iPhone 8 and iPhone X, this has all the best handsets. So whatever your budget there should be an iPhone for you at Argos.
Argos SIM-free phones
It can often be more cost effective to buy an unlocked SIM-free handset and then get a SIM only deal separately. That can save you money in the long run and means you aren't locked into a contract. This is ideal for upgrading when you want, changing deals as you like and actually owning the phone for as long as you need. Check out the best SIM only deals right here to find you perfect partner.