Alienware vs Razer: who makes better gaming laptops and peripherals
We pit Alienware and Razer against each other to see which is better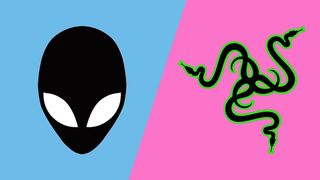 (Image credit: Future)
Alienware and Razer are two of the most established names in the PC gaming circle, offering a range of gorgeous, unique looking products from peripherals to laptops, and, in the case of Alienware, desktops. It's clear that they have gaming as their central concern.
When it comes to the best gaming laptops specifically, these two brands are going to be some of the first names that you'll come across. At some point in shopping for a new gaming laptop, you'll inevitably come to the crossroads of deciding whether Alienware or Razer is worth it.
If you have to go with one of the best budget laptops, you might decide to look elsewhere at more affordable options like Asus or Dell's own G-Series. However, if you have the money for one of these, deciding between the two can be tough.
Both brands generally review very well, offering powerful laptops with many of the features that gamers need or want like RGB lighting, fast refresh rates, and powerful hardware. And, both Alienware and Razer have distinctive, striking aesthetics that elevate them above a lot of the competition, at least when it comes to looks. But, are the differences just skin deep? Can two laptops from two different companies sporting similar hardware offer different experiences?
We'll take a look at what Alienware and Razer have to offer to see where they differ and how that impacts you and your portable PC gaming journey. And, if you're wondering how their peripherals stack up, we'll take a look at those, too.
Alienware vs Razer: Price
One of the main complaints that both companies receive for Alienware and Razer laptop offerings is that they're expensive. And, that always seemed to be the case. You're not going to find a sub-$1,000 model unless you go with a refurbished one or buy an older generation model through a third party retailer on Amazon or Newegg. However, these two companies aren't equal.
The cheapest offering from each brand sports a generation old Nvidia GeForce RTX 3000 series GPU, with the Alienware x14 R2 gaming laptop going for $1,499 (about £1,208 / AU$2,321) fitted with a 13th-gen Intel Core i5, 16GB RAM, Nvidia GeForce RTX 3050 and 512GB of storage. The cheapest model in the UK is the Alienware m17 with an AMD Ryzen 7 6800H, 16GB RAM, Nvidia GeForce RTX 3070 Ti, and 512GB of storage, which has a starting price of £1,298.99 (about $1,613 / AU$2,427).
Razer, meanwhile, starts bit higher at $1,999.99 / AU$3,449.00 (about £1,600) and comes with an AMD Ryzen 9 6900HX, 16 GB RAM, Nvidia GeForce RTX 3060, and 1 TB SSD. And that's not even available in the UK anymore.
It's clear that you'll pay a pretty penny for either brand, but that Razer will set you back much further. For a final example, let's pit two of the most recent and similarly sized models against each other.
The Alienware M16 has a starting price of $1,699.99 / £1,599.00 / AU$2,898.50, which is a decent is still somewhat high for a laptop with an AMD Ryzen 7 7745HX, 16GB RAM, NVIDIA GeForce RTX 4060, and 1TB SSD. It also has a 16-inch QHD+ (2560 x 1600) 165Hz display.
In contrast, the Razer Blade 16 (2023) starts at a whopping $2,699.99 (about £2119 / AU$4111). For that price, you get an Intel Core i9-13950HX, 16GB RAM, NVIDIA GeForce RTX 4060, and 1TB SSD. As far as displays go, it has a slightly more impressive 16" QHD+ (2560 x 1600) 240 Hz, 16:10 panel. Though the specs are slightly better on the Razer model – namely a better performing CPU and screen with double the refresh rate – the price differential is definitely in Alienware's favor.
Alienware vs Razer: Design and features
You'll never mistake an Alienware laptop for a Razer one or vice versa. Each company has a very distinct look all its own, and this seems to be uniform across all their current offerings no matter the size.
Alienware looks a little more unique, especially in its Lunar Silver colorway that somewhat resembles a futuristic spaceship. The top and bottom lids are rounded for an almost aerodynamic look. And, lots of RGB lighting in unique places, especially at the back of the laptop to offer some backlighting and around the touchpad, really set this apart.
Another unique element is how the display folds up from the body. Instead of the usual clamshell-like design, the bottom is deeper than the lid so that it sticks out when fully open. While unusual-looking, there's quite a lot of thermal piping situated there to keep things cool during intensive gaming. Additionally, all the ports are on the back instead of the side for a cleaner look, though it is less convenient.
On the other hand, Razer takes an almost Ultrabook approach with its aluminum clam-shell design. It just happens to be matte black (it's also available in a silver-like Mercury) with a green Razer logo, almost like an Apple MacBook Pro had an identity crisis and decided to become a gaming laptop. That said, it's still unique looking, probably due to that matte-black finish and aluminum chassis. It does have a fully-backlit keyboard, but the RGB party stops there.
Thermals include a three fan system to keep things cool, while port positioning is on the sides like most laptops. Whether you prefer this or the back ones on the Alienware is going to be a matter of preference as having them on the side is more convenient but having them on the back keeps all those cables hidden.
It can be a little confusing when it comes to displays as both brands offer a number of options per model. But, no matter what you get, you'll end up with at least a 144Hz refresh rate. Alienware does allow up to a ridiculous 480Hz on some models – though the resolution is just FHD+ (1920 x 1200p) – while Razer peaks at 360Hz refresh rate – again, at a lower FHD (1920 x 1080p) resolution.
That said, Razer does have an advantage insofar as you can upgrade the Razer Blade 15 to an OLED panel or the Razer Blade 16 to a dual-mode LED display that can switch between UHD+ (3840 x 2400) at 120Hz or FHD+ (1920 x 1200p) at 24Hz refresh rate.
Alienware vs Razer: Performance
Comparing performance between Alienware and Razer laptops can be tough since any current production model is going to give you lots of power. Everything but the cheapest of either company's offerings, which seems to be older generation models with Nvidia GeForce RTX 3050s, will give you max or close to max settings in just about any game you would want to run.
To give a concrete example, while there is a clear performance differential between the Alienware M16 and the Razer Blade 16 (2023) mentioned before, the results are good enough that you won't notice any bottlenecks for a few years.
In testing, the Alienware M16 generally scored a little worse in benchmarks such as running at a respectable 57 fps in Cyberpunk 2077 on ultra settings compared to the Razer Blade 16's 76.84 fps. However, the Alienware M16 did get better results in 3DMark's Fire Strike and Total War: Warhammer III.
The point being that slight performance variations come down to comparing specific hardware – in this case, the Razer Blade 16 has a slightly better CPU but that's about it. So, you'll want to do a head-to-head comparison of whichever Alienware and Razer notebooks you're considering, especially since you can find models with top specs such as an Intel Core i9 and an Nvidia GeForce RTX 4090 from both companies. However, only Alienware allows you to upgrade up to 64GB RAM while Razer caps out at 32GB.
Winner: Razer, though it's really configuration-dependent
Alienware vs Razer: Desktop considerations
While I won't dwell too long on desktops – after all, only Alienware has pre-built offerings – it's worth taking a quick look. Alienware's line of gaming PCs is pretty extensive. And, though none of their products are cheap, per se, the entry level models aren't outrageously priced either.
For instance, the Alienware Aurora R16 with a 13th-Gen Intel Core i7, 16GB RAM, Nvidia GeForce RTX 4060, and 512GB of storage is currently the company's cheapest (discounts notwithstanding) at $1,299.99 (about £1,048 / AU$2,013). In the UK, it's similarly priced for the mid-range at £1,349.00 ($1,675 / AU$2,494), though UK residents are stuck with an RTX 3050 if they want the base model. But, it only goes up from there.
You can get kitted out models with up to an Nvidia GeForce RTX 4090 that can run just about anything and possibly be powerful enough for intensive editing workstations, which will get you into a price range far beyond most people's means ($3,500+ / £3,500+). Like most pre-builts, however, if you want to put in the work, you can spend much less if you decide to build your own PC.
Though Razer doesn't make any gaming PCs, the company does make a number of PC components from PC cases to RGB-equipped fans, power supplies, and more. Razer even produces high-quality eGPU cases. So, while Alienware is the clear winner in pre-builts, Razer does have quite a lot to offer PC gamers looking to customize their rig, especially if they're building their own. In that vein, it should be noted that Alienware doesn't offer anything in the way of peripherals.
Alienware vs Razer: Peripherals
In the world of peripherals, Razer is possibly the most well-known company out there, dwarfing what Alienware has on offer. Their products litter our best gaming keyboards, best gaming mouse, and best gaming headset guides. There are excellent budget models as well as premium flagship ones that aren't afraid to go to the next level with their features.
The fully moddable Razer BlackWidow V4 75% keyboard or feature-packed Razer Huntsman 2 mouse with the ability to add wireless charging come to mind. No matter what your needs are, there's a Razer peripheral that meets those needs.
Alienware, on the other hand, has a much more limited selection as the company seems to offer just a budget and premium model per peripheral category. That said, what they do offer, at least on the premium side, is very good. The Alienware AW420K mechanical keyboard may not have crazy, cutting edge features like dual actuation, but it provides a satisfying typing experience with gorgeous RGB and high quality switches. Or, consider the Alienware AW720H gaming headset, which has clear Hi-Res sound with Dolby Atmos spatial audio.
Of course, the one area that Alienware has a leg up is in the monitor department. While Razer has just the Razer Raptor 27 with its 1440p resolution at 165Hz in its peripheral arsenal, Alienware makes a number of monitors including two with up to a 500Hz refresh rate – the Alienware AW2524H and the slightly more affordable Alienware AW2524HF.
Essentially, Razer is the dominant brand for just about every type of peripheral except monitors.
Alienware vs Razer: Which is right for you?
To a certain degree, choosing between Alienware and Razer is going to be a matter of aesthetics. They look very different from each other as well as anything from any other manufacturer.
But, there are differences beyond that. Alienware, as premium as its models generally are, is the generally cheaper brand while the Razer has some features like that dual-mode display that you won't find on Alienware. Plus, Razer has the much deeper peripheral arsenal to pair.
That said, the performance in just about any but the most entry-level model is going to give you max settings on the latest AAA game for the near future.
So the answer to the question of whether the differences between Alienware and Razer is just skin deep is yes, but not by much.
Get daily insight, inspiration and deals in your inbox
Get the hottest deals available in your inbox plus news, reviews, opinion, analysis and more from the TechRadar team.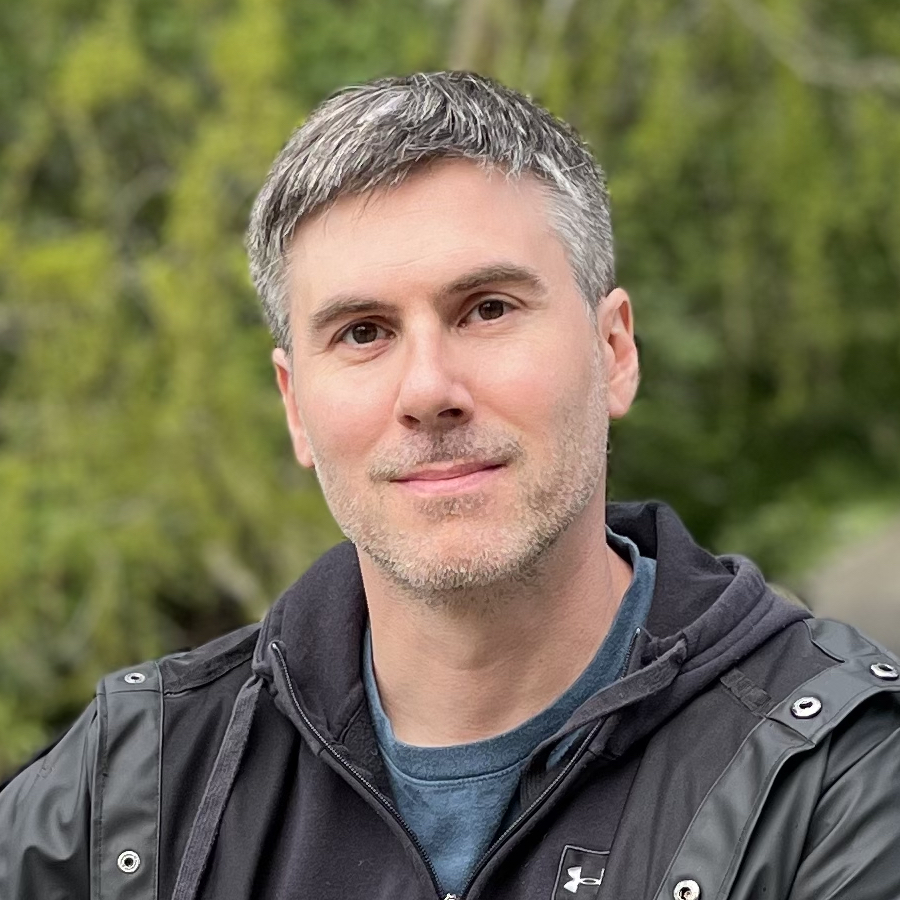 James Holland loves audio gear! So much so that he covers all the ins and outs, good and bad for Tech Radar and T3. Where does that so-called expertise come from? Not only is he a lifelong music-lover but he also works in the music industry and is a musician. When not testing headphones or listening to music, he loves to travel, rage at the latest PC games, and eat off-the-beaten-path but not too off-the-beaten-path food.