The Razer BlackWidow V4 75% tries to be the best of all keeb worlds. It offers a lot of modding versatility with the ability to hot-swap the switches while providing an excellent typing experience and a polling rate that will keep up with the speediest of switches, though the proprietary orange ones that come stock do feel a little slow.
Pros
+

Excellent typing experience

+

Premium feel and design

+

Hot-swappable with wide range of compatibility

+

Gorgeous RGB
Cons
-

Orange switches not the quickest

-

Expensive
Why you can trust TechRadar We spend hours testing every product or service we review, so you can be sure you're buying the best. Find out more about how we test.
Razer BlackWidow V4 75%: Two-minute review
The Razer BlackWidow V4 75% does what a lot of the best gaming keyboards do not by providing a little something for everyone. Anyone interested in getting into keyboard modding will have a blast messing with it, while gamers will love the tactile feel, versatility, and performance. Even if you'll spend most of your time just typing up pages and pages of text, it offers a typing experience that's up there with any of the best mechanical keyboards.
In short, the Razer BlackWidow V4 75% is a little beast of a keyboard that might be a bit pricey, but for a good reason. Every element is well-thought to the point that the company even built in what is usually one of the first mods keyboard enthusiasts install (more on that later). Along with all that versatility and performance, the feel of every element from the keycaps to the magnetic wrist rest is on point.
As you'll see, there's a lot to love and not a lot to hate with this keyboard. Even if you're not the biggest fan of the included switches, you can just replace them.
Before digging in deeper on how customizable this keyboard truly is, it's worth taking a look at how well-designed this 75% keyboard is. The aluminum case, doubleshot ABS keycaps, and magnetic leatherette wrist rest all have a luxurious feel that you don't find on more budget keyboards.
Razer spent just as much time making sure the internals are as thought out. Instead of the usual aluminum top plate, Razer used a FR4 plastic one that's gasket-mounted, along with the lubricated stabilizers, to improve the keyboard's acoustics. Along the same line, the bottom PCB is covered in flame-retardant tape, a very thoughtful addition as most people's first mods include taping up a keyboard's PCB to absorb higher-frequency sounds. And, if that wasn't enough, this all sits on two layers of sound-dampening foam.
Image 1 of 4
Considering that all these design decisions are made with modders in mind, it's crucial that users have the ability to heavily personalize the keyboard. Thankfully, Razer has seen to that. Using the included 2-in-1 puller, removing keycaps and switches is a cinch, though the switches do require a little careful elbow grease. And, since the Razer BlackWidow V4 75% is capable of accepting both three- and five-pin switches, you can put in whatever you like. Lastly, on the modding front, you can access and replace internals after just removing six screws situated underneath.
However, let's not forget this is a gaming keyboard as well and, as all things Razer, still looks it. And, that's not a bad thing at all. RGB lighting shines bright here as the light emanates not only through the translucent characters on the keycaps, but from underneath as they float slightly above the case. RGB zones also line the size and back of the keyboard for a truly illuminating offering.
Criticizing the performance of the Razer BlackWidow V4 75% can be a bit tough insofar that if you're not a fan of the switches, you can just change them. With a polling rate of 8,000Hz through a USB connection, it can go as fast as you.
That said, it does come fitted with Razer's third generation orange tactile switches, which are not my favorite. While their actuation force of 50g is not bad at all (the other Razer switches are 45g), its actuation point of 2.0mm is not that impressive compared to what I've seen elsewhere in the gaming keyboard world including other offerings from Razer. Of course, Razer's yellow switches offer a more (competitive) gamer-friendly 1.2mm actuation point. However, that's really a point of preference that's easily switched out. After all, I usually prefer the feel of linear switches to tactile ones.
Still, typing on here is a dream even though these aren't my preferred switches. The keycaps have a nice, textured feel with a concave shape that allows for comfortable and accurate pressing. And, all those internal accommodations really make a difference as keypresses are smooth and quiet while still providing the satisfying click of a mechanical keyboard.
Even though the Razer BlackWidow V4 75% didn't come with my favorite type of switches, I had no problem gaming with them, easily making my way through games like Control, Far Cry 6, and Rocket League without so much as a missed press. In Rocket League specifically, I had to remap a few keys for mouse presses (my mouse had died mid-review) and was able to get quick results using just the keyboard in the game.
Speaking of, the Razer Synapse and Chroma Studio apps are pretty comprehensive and user-friendly. All the keys are fully-programmable (except the media keys) with a whole host of functions available from macros to launching programs and more. Razer's Hypershift is available as well so you can create secondary functions for just about every key. And, of course, with Chroma, you can individualize all the keycap and RGB zones to your liking as well as set the RGB to more interactive settings such as ambient awareness and audio meter.
Razer BlackWidow V4 75%: Price & availability
How much does it cost? Starting at $189.99 / £189.99 / AU$349.95
When is it available? Available now
Where can you get it? Available in the US, UK, and Australia
There's no way around it: this premium entry from Razer has a price tag to match. The cost of entry for the Razer BlackWidow V4 75% is $189.99 / £189.99 / AU$349.95, and that's if you get it in black. It will also be available in white later this fall for a little more, specifically $199.99 / £199.99 / AU$369.95.
Getting a hot-swappable keyboard is not cheap, but there are alternatives that won't set you back quite as much. Plenty of smaller, boutique brands offer attractive options such as the KiiBOOM Phantom 81 with its price of $159 / £128 / AU$233.18 are excellent to type on and allow for hot-swapping, though that particular model doesn't come with a wrist rest or quite the same speedy gaming performance.
A more interesting comparison is the Cooler Master CK720. This keyboard, also from an established gaming brand, goes for a much cheaper $115.99 / £93.07 / AU$172.67 and is quite the little keeb in both looks and performance. However, it can be tricky to replace the top plate.
That said, this new entry into Razer's BlackWidow product line justified its price with a lot of the little things added in such as the preemptive tape mod and gasket stabilizers. Plus, with its absurdly high polling rate, you can easily turn this into a keyboard for competitive gaming when using the right switches. Plus, you can use both 3-pin and 5-pin switches allowing you to install a wide range of options. If you want one of the other gen-3 proprietary switches from Razer to replace the orange ones it comes stock with, you'll have to pay just $24.99 (about £20 / AU$39).
Be sure to check out all the latest Razer promo codes for ways to save on this keyboard and more peripherals from the popular gaming manufacturer.
Razer BlackWidow V4 75%: Specs
Swipe to scroll horizontally
| | |
| --- | --- |
| Layout: | 75% |
| Switch: | Razer Orange Tactile Switches Gen-3 |
| Programmable keys: | Yes |
| Dimensions: | 321 x 155.5 x 24 mm (12.6 x 6.1 x 0.94 inches) |
| RGB or backlighting: | Yes, customizable |
Should you buy the Razer BlackWidow V4 75%?
Swipe to scroll horizontally
| | | |
| --- | --- | --- |
| Value | The Razer BlackWidow V4 75% is expensive, but it is good enough to be worth that price tag. | 4 / 5 |
| Design | Not only is every aspect carefully thought out, but the level of customization goes pretty deep | 5 / 5 |
| Performance | The typing experience is top-notch, though you might not be able to get your favorite type of switches out of the box. | 4.5 / 5 |
| Average rating | It might be pricey, but this keyboard is just about faultless. | 4.5 / 5 |
Buy it if...
You want to get into modding
The Razer BlackWidow V4 75% might be an expensive entry-point into modding but it's a safe one as Razer has made sure that everything works as it's supposed to and replacing things is easy and straightforward.
You want an excellent typing experience
Typing on this keyboard is a dream, even if it doesn't have your favorite type of switches. All the finetuning and pre-installed mods also make for a good-sounding keyboard.
Don't buy it if...
You're on a budget
As good of a keyboard as this is, it's not cheap in any sense of the word. If you want to mod, you can find cheaper options. And If you just want to game, you can spend much less.
You don't care about modding
As great as everything on this keyboard is, you're paying a premium for being able to swap out various parts of it. If that aspect doesn't appeal to you, then there's no reason to pay for a feature you won't use.
Razer BlackWidow V4 75%: Also consider
Swipe to scroll horizontally
| | Razer BlackWidow V4 75% | Cooler Master CK720 | KiiBOOM Phantom 81 |
| --- | --- | --- | --- |
| Price: | Starting at $189.99 / £189.99 / AU$349.95 | $115.99 / £93.07 / AU$172.67 | $159 / £128 / AU$233.18 |
| Layout: | 75% | 65% | 75% |
| Switch: | Razer Orange Tactile Switches Gen-3 | Kailh Box V2 red, white, brown switches | KiiBOOM pre-lubed Crystal switches |
| Programmable keys: | Yes | Yes | Custom key programming, macro function mapping |
| Dimensions: | 321 x 155.5 x 24 mm (12.6 x 6.1 x 0.94 inches) | 334 x 118 x 37 mm (13.15 x 4.65 x 1.46 inches) | 330 x 150 x 35 mm (13 x 5.9 x 1.38 inches) |
| RGB or backlighting: | Yes, customizable | Yes, customizable | Yes, south-facing and side lighting |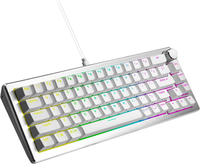 Cooler Master CK720
The Cooler Master CK720 proves that you don't have to break the bank to get a quality gaming keyboard that's hot-swappable. It offers a satisfying typing experience in terms of feel and sound, though its top plate can be a pain to remove.
Read our full Cooler Master CK720 review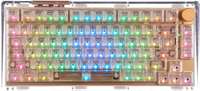 KiiBOOM Phantom 81
With multiple forms of connectivity and robust performance, there's a lot to like with the KiiBOOM Phantom 81. It also has that satisfying but not-too-loud mechanical keyboard sound and feel. Just be aware that you'll probably want to invest in a wrist rest as this thick keyboard doesn't come with one.
Read our full KiiBOOM Phantom 81 review
How I tested the Razer BlackWidow V4 75%
Used regularly for three days
Tested with all sorts of games
Tested all included features
I used the Razer BlackWidow V4 75% Gaming Keyboard Gaming Headset regularly for three days. I used it with a number of games including Gotham Knights, Control, Far Cry 6, and Rocket League as well as did quite a bit of writing on it.
I looked at other aspects beyond performance, of course. I played with its programmable features, whether it's remapping or adjusting RGB, and also looked at how easy it was to remove and replace parts of the keyboard.
I've tested a lot of tech gear over the years from laptops to keyboards and mice, and so have been able to use my expertise towards giving an honest and fair opinion, not to mention a critical eye, to any product I test.
We pride ourselves on our independence and our rigorous review-testing process, offering up long-term attention to the products we review and making sure our reviews are updated and maintained - regardless of when a device was released, if you can still buy it, it's on our radar.
First reviewed August 2023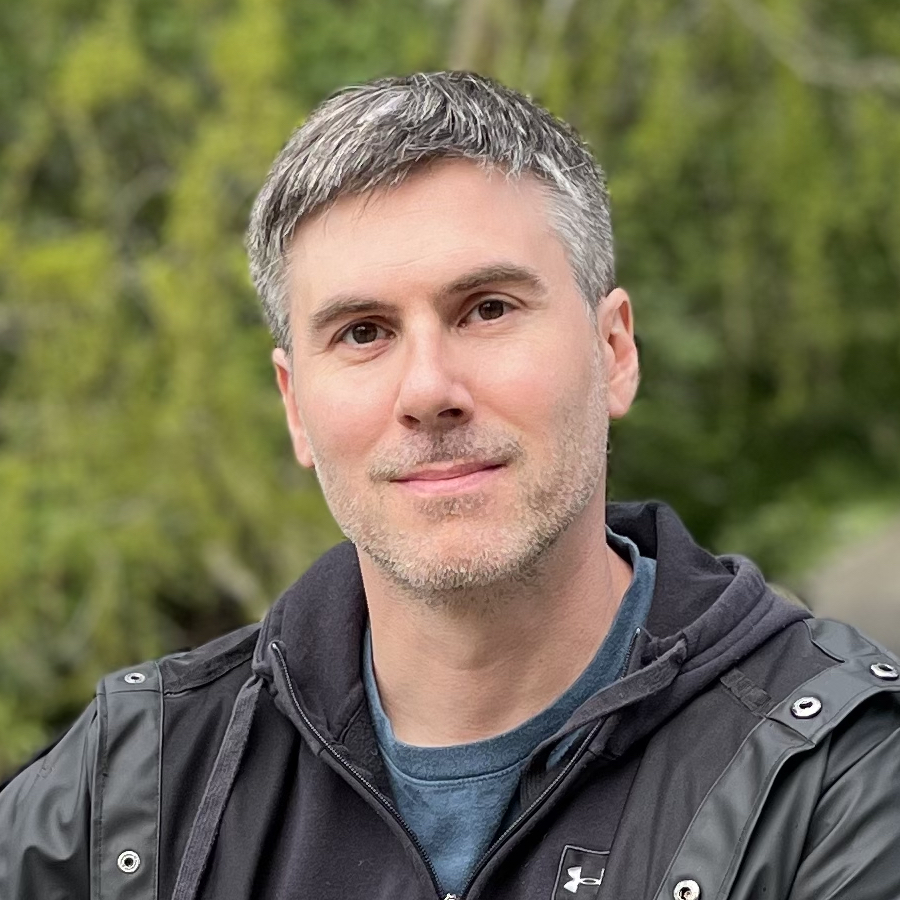 James Holland loves audio gear! So much so that he covers all the ins and outs, good and bad for Tech Radar and T3. Where does that so-called expertise come from? Not only is he a lifelong music-lover but he also works in the music industry and is a musician. When not testing headphones or listening to music, he loves to travel, rage at the latest PC games, and eat off-the-beaten-path but not too off-the-beaten-path food.