The best student broadband deals December 2023: cheap internet offers for university
Are you a student? Do you need internet? You're in the right place.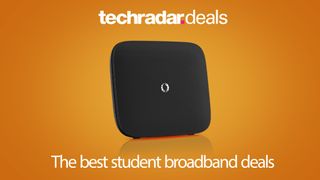 (Image credit: Future)
We're now approaching the end of the first term of the 2023-24 academic year. No matter whether you're currently living in a big household with classmates or on your own, you've probably noticed that a student broadband deal is an incredibly useful investment.
But, if your deal from last year has simply rolled over and you're out of contract, it's more than likely that your current deal is costing you a lot more money than it should. As a result, we recommend taking out a new student broadband deal that will save you some much-needed cash.
Have you been tasked with tracking down the internet for your house? Well, you're probably wondering where to start. After all, there are lots of factors to consider, such as how much you want to spend, what speeds you need, which provider you should choose and what type of contract you should sign up for.
After all, the range of options available can seem baffling. So-called ADSL deals are incredibly cheap and will leave you with plenty of cash for your regular 'Thirsty Thursday' nights out. However, these deals might also be far too slow and frustrating for you if you live with multiple people who all need to be online at the same time.
By contrast, fibre broadband deals are more expensive and you're probably wondering whether they're worth the extra money. The answer is yes... usually. This is because these packages provide you with quicker download speeds, so it's easier for multiple household members to stream their favourite Netflix shows or do their coursework simultaneously. Need something even quicker? Full fibre internet may be the way forward. However, these deals are the most expensive on the market and you'll need to make sure you're actually going to use the extra speeds.
But, even when you've decided on which type of package is best for you (don't worry if you haven't yet, we've provided plenty more information further down this comprehensive guide), you need to pick a provider and a contract length before you take the plunge and sign up.
Confused? There's absolutely no need to be. Below we've picked out all of the best student broadband deals for you to compare and answered many of the key questions that students normally ask us.

See all of today's best broadband deals
The new academic year is firmly underway (can you believe it's almost the end of the first full term already?). As a result, a great range of student broadband deals are available and waiting to be snapped up.
Thankfully, it's really easy to push through all of the jargon and the admin and find all of the best deals that suit your needs - you don't even need to give all your details to each provider. In fact, the whole process can be sorted in only a couple of minutes.
To help you out, we've scoured the market and put all of the best broadband deals into the widget below. So, simply provide us with your postcode and we'll show you exactly what deals are available at your address.
Unsure which of these deals is right for you? Or would you like to know more about broadband and the different packages available? Well, read on because we've also answered a number of popular questions from students just like you.
Loading...
Student broadband deals: FAQ
What internet speed should I get?
There are a few different types of broadband packages and these offer different internet speeds - the main ones are ADSL, fibre and superfast fibre.
For most student homes, ADSL packages will be too slow. These offer average download speeds of 10-12Mbps and they're unsuitable for households (like student houses) where more than one person is online at the same time. They'll also really struggle if you plan to spend long days binge-watching your favourite shows on Netflix, which is what student life is all about.
That said, if you live on your own and only use the internet for light use (think sending emails, browsing the web and checking your social media), then you could get by with an ADSL package that will save you some much-needed cash.
However, most students choose fibre internet packages. These usually offer speeds that range from between 30Mbps to 80Mbps. Packages like these are offered by all the top internet service providers and they usually provide much faster speeds at a price that's still affordable.
Thankfully, the price of these deals has reduced greatly in recent years and fibre deals are now only slightly more expensive than ADSL packages. You'll usually find that the slight increase in price is more than worth the additional convenience.
While a 30Mbps package will work well for a smaller household, students in bigger properties or households with more than four people should consider upgrading to a 70-80Mbps package. It will cost you a few pounds extra a month, but it'll ensure you all get the connection you need.
Finally, if you live in a particularly large household or your housemates are all completing internet- intensive degrees like film studies or computer engineering, then you'll need something even faster.
In these instances, it's worth opting for one of the top superfast fibre plans. These offer speeds that exceed the 100Mbps+ mark. However, the extra speed you receive with these deals definitely comes at a cost. After all, these are the most expensive packages on the market, so it's worth double checking that you actually need superfast speeds before you sign up.
What will the length of the contract be?
The short answer is that it depends which deal you sign up for. But that's unhelpful, we know. So, allow us to explain...
Today, the majority of internet service providers offer a range of contract lengths. The shortest available contract length is one month, while the longest contracts last for two years.
Generally speaking two-year contracts are the cheapest. However, if you're a student and your tenancy deal only lasts for 12 months, a deal like this is unsuitable. This is because, if you try to cancel it after 12 months, you'll be hit with hefty penalties for leaving early.
At the opposite end of the spectrum, one-month contracts are usually unsuitable because they're expensive. These offer you a lot of flexibility, but they normally feature high upfront fees that are prohibitive for students.
Thankfully, there is a sweet spot: 12-month and 9-month deals. Not many 9-month deals are available on the market at the moment (they're much more prominent in summer months), but they're designed for students. You can arrange for them to start in September and finish in May, when you go home for summer.
If you can't get one, you'll still find plenty of options that last for 12 months. These should match up with your tenancy and will mean you still have a working internet connection in summer if your plans change.
Which provider is best for students?
None of the most popular broadband providers in the country specialise in broadband for students. This means that the best provider for your needs will be determined by: when you're looking (providers may have certain deals on), your budget and the average download speeds you need.
However, we can give you some general advice. It's usually best to skip the likes of BT, Virgin and Sky in favour of Vodafone, TalkTalk, Plusnet and other similar providers. This is because these providers tend to offer the cheapest contracts and specialise in shorter contract lengths.
But, it's still best practice to scour the market as widely as you can - that way you can make sure you're comparing all the available deals. Plus, ISPs like BT, Virgin and Sky do regularly run offers around the start of term time and Black Friday, so you may be able to grab a reasonably priced option from them.
The best way of checking exactly what deals are available at your address is using the comparison widget at the top of this page. Just provide us with a little bit of basic info and we'll show you every option on the market that matches your needs.
How much will my broadband cost?
When looking for deals, remember that cheaper isn't always best. Particularly as a student, it's easy to get lured in by headline figures and savings. But, try and keep in mind that if all your housemates are likely to be online at the same time then the cheap packages won't meet your needs. As a result, it's worth paying more for a faster connection that will keep everyone happy.
Plus, if you have plenty of housemates, you can get a great deal for less per person as the extra cost of a significantly better package is shared between you. With more people pitching in, that deal you thought was pricey might actually be much more affordable.
As a rough guide, ADSL deals usually cost around £20 per month. Meanwhile, budget fibre deals (30Mbps) can usually be found for £25 per month and upgraded fibre packages (80Mbps) will set you back around £35 per month. If you're looking at the best ultrafast packages (100Mbps+), you'll need to spend at least £45 monthly. But, the exact amount you'll need to pay will be determined by exactly what's available at your address and the special offers that are available. Use our postcode checker on this page and we'll show you exactly what deals your property can receive.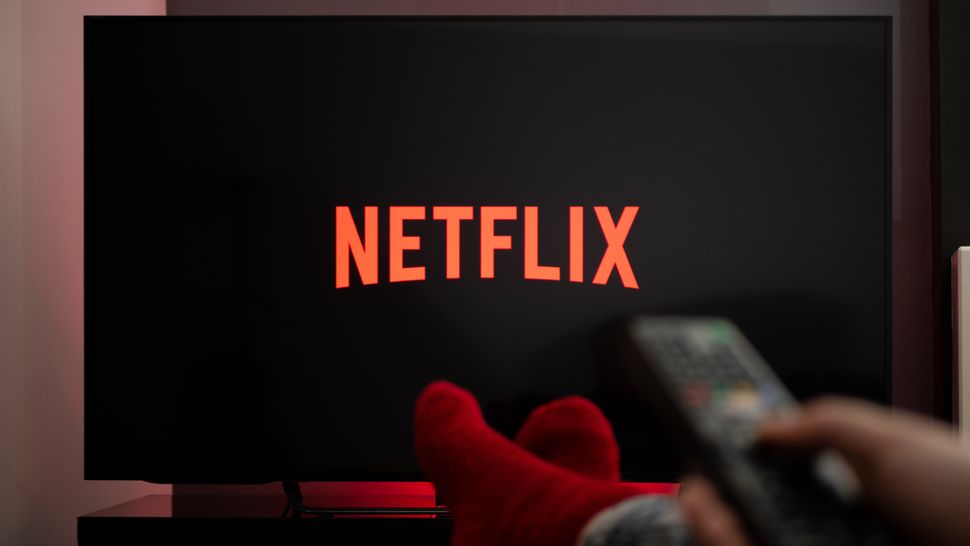 Should I bundle up broadband and TV?
Again, it depends. But generally speaking, if you want some form of TV subscription that goes beyond Freeview, it's usually cheaper to bundle it in with your internet.
So, if you're planning on staying in at the weekend and watching tons of Premier League football, or you and your housemates want to schedule weekly film nights where you gather and watch the latest releases on Sky Cinema, then it may be worth considering whether you want to find a broadband and TV bundle.
Loads of different broadband and TV packages are available, and each suits a different budget. You can easily find something cheap and basic that offers you access to streaming services, options that provide NOW TV and packages that give you full access to Sky or Virgin Media.
Other factors to consider when selecting your student broadband deal
What you'll use the internet for - before you select a package, ask your housemates how they'll use the internet. This way, you can ensure you're picking one that offers the right speeds for your needs.
Will the Wi-Fi reach? - if you're living in a particularly large or old home then there may be Wi-Fi dead spots. If you think this is the case, you may need a guarantee or a signal booster.
Whether you need a phone line - many deals require you to have a landline at the property, but this isn't always the case and you may be able to save money by getting a package where you don't need to pay for line rental.
Set-up time - It can take 2-4 weeks for your connection to go live, so make sure you pick a package well before you actually need it.
Data allowances and download limits - most broadband deals come with unlimited downloads, but this is something you should check before you sign-up. Deals that have data limits may not be suitable if you're all planning on downloading and streaming TV.
Mobile broadband - if you don't think a traditional fixed-line connection is right for your needs, take a look at the latest 4G broadband deals and 5G broadband deals.
Still searching for the best student broadband deals? Head over to our main broadband deals guide. Here we've outlined all the best tariffs available on the market. Alternatively, pop your postcode into the widget below and we'll show you all of the best deals available at your property right now.
Loading...
Get daily insight, inspiration and deals in your inbox
Get the hottest deals available in your inbox plus news, reviews, opinion, analysis and more from the TechRadar team.
Alex is a journalist who has written extensively about all things broadband, SIMs and phone contracts, as well as scouring the internet to land you the best prices on the very latest in gadgets and tech. Whether that be with the latest iPhones and Android handsets, breaking down how broadband works or revealing the cheapest SIM plans, he's in the know, and will help you land a bargain.