Black Friday smartwatch deals 2022: the best sales still available
Deals
Contributions from
last updated
Black Friday is over, but smartwatch deals on Apple Watch, Pixel Watch, and more are ongoing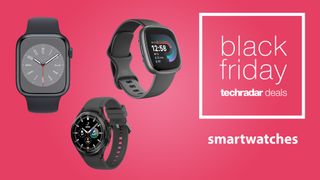 (Image credit: Future)
Black Friday proper is now in the rear-view mirror, but the Black Friday deals continue, and there's still plenty of opportunity to find a bargain on the best smartwatch.
If you're looking for a wearable for your Android phone, or you want an Apple Watch alternative, you can still find great deals on fitness-focused wearables from Samsung and Google.
If you want a creative deal, AT&T will give you a bonus Apple Watch SE (2022) if you purchase any new Apple Watch, or a second Google Pixel when you buy a first. You need to connect both watches to your cellular plan and pay for them over a three-year installment plan. If you plan on keeping the watch connected for only a full year, that's still equal to $100 discount.
Best Buy also deals on the first generation Apple Watch SE, as well as plenty of other wearables, including Samsung Galaxy Watch 4 devices.
Black Friday smartwatch sales (US): quick links
Black Friday smartwatch deals have seen big box retailers Walmart and Best Buy dropping prices on last year's Apple Watch and Samsung Galaxy Watch models.
US:
The best Black Friday smartwatch deals still available in the US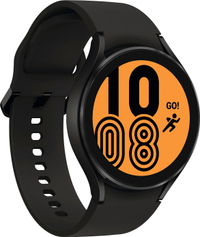 Samsung Galaxy Watch 4: was $279.99 now $169.99 at Amazon
Today's Black Friday deal on the Samsung Galaxy Watch 4 brings the price down to $169.99 - just $8 more than the record low. The Samsung Galaxy Watch 4 was released last year and is packed with health and fitness features, including activity and sleep tracking and advanced heart rate monitoring that will notify you when an irregular heartbeat is detected. You're also getting a slim, lightweight design, GPS technology, and a two-day battery life.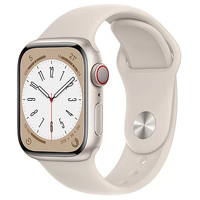 Apple Watch SE (2022, LTE): Free (with contract) was $299
Save $299 – If you were planning on buying a connected Apple Watch to go with your phone, AT&T will give you a second Watch, an Apple Watch SE, for free. You need to connect both watches to the network and pay for them on an installment plan, but even if you quit early you've still saved a bundle. You can reduce the price further with a trade in, as well.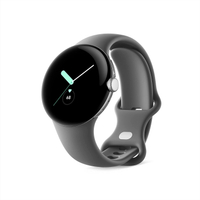 Google Pixel Watch (LTE) Free (with contract) was $399
Save $399 – The Google Pixel Watch is one of the newest wearables around, and AT&T is giving you a bonus when you buy one and connect it to your cell phone plan. Get two Pixel Watch devices when you sign a long term payment plan and keep both connected, for the price of one. The Pixel Watch isn't the best performing smartwatch, but it's one of the most stylish, and this is an intriguing deal if you were planning on keeping it connected.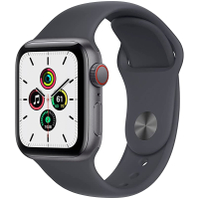 Apple Watch SE (1st Gen, GPS + Cellular): $309 $229 at Walmart
Save $90 – The budget-friendly Apple Watch SE is reduced to its lowest price at Walmart. The design is very similar to the more premium Apple smartwatches, but it has a smaller screen and doesn't feature the same always-on function. This is also the older first-generation model, but it still comes with all key health and fitness tracking features, such as heart rate monitoring, sleep tracking and GPS. At this price, it's a solid affordable option for most users.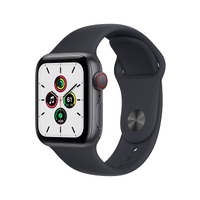 Apple Watch SE GPS+Cellular: $359 $209 at Best Buy
Save $130 – The Apple Watch SE (first generation) was the best Apple Watch for the money when we originally reviewed it two years ago. This deal makes it an even better pick, as you still get everything you'd expect from an Apple Watch, except for an always-on face. If you are looking for a connected version, there's also a great sale on the Apple Watch SE with cellular.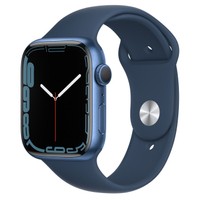 Samsung Galaxy Watch 4: $279.99 $199.99 at Best Buy
Save $80 – The Samsung Galaxy Watch 4 was released last year and is packed with health and fitness features, including activity and sleep tracking and advanced heart rate monitoring that will notify you when an irregular heartbeat is detected. You're also getting a slim, lightweight design, GPS technology, and a two-day battery life.
Black Friday smartwatch sales (UK): quick links
Buying tips: 3 of the best smartwatches to look for on Black Friday
The big screen Apple Watch

The Apple Watch 7 is basically the Watch 6 with a slightly larger screen and the ability to charge faster – most people will likely choose the Watch 7 because of the new attractive colors it comes in, rather than any new features. While it still packs a wide variety of impressive features, and is a superb second screen for an iPhone user (as well as being genuinely useful to anyone who needs the ECG or blood oxygen monitor regularly) the Watch 7 doesn't offer the battery life, fitness or design overhaul that it needs to inspire an upgrade. Read more: Apple Watch 7 review
For
Bright, large screen
Fast charging
Against
Workouts are basic
Battery life isn't long enough
The best Apple Watch for the money

If you know you want a new Apple Watch, the Watch SE is the one to go for: it's got all the useful features of the Watch 6, but it's much cheaper, and thus one of the best smartwatches around. The always-on display is sorely missing, but the fitness tracking – including motivating nudges to keep you active – is as good as ever, and will improve when Fitness Plus lands. However, the Watch SE comes with the same issues as the rest of the Apple Watch line: some features and apps are too lightweight, and the battery life is just too short to get the best out of the watch. Read more: Apple Watch SE review
For
Premium design
Great range of features
Against
Lacks always-on display
Battery life lacking
3. Samsung Galaxy Watch 4 Classic
The smartwatch that really spins

The Samsung Galaxy Watch 4 Classic has all the traits of a premium smartwatch, but it falls short in a few key areas. While its rotating bezel makes navigation a breeze, and it ticks lots of boxes in terms of fitness and software, it's fiddly to control when you're working out, its battery life is awful, and while these issues might be justifiable to a degree in a budget wearable, they're hard to take in a watch that's billed as a premium device. Read more: Samsung Galaxy Watch 4 Classic review
For
Rotating bezel feels intuitive
Solid build
Against
Battery life is awful
Workout controls are fiddly
Black Friday smartwatch deals: Our predictions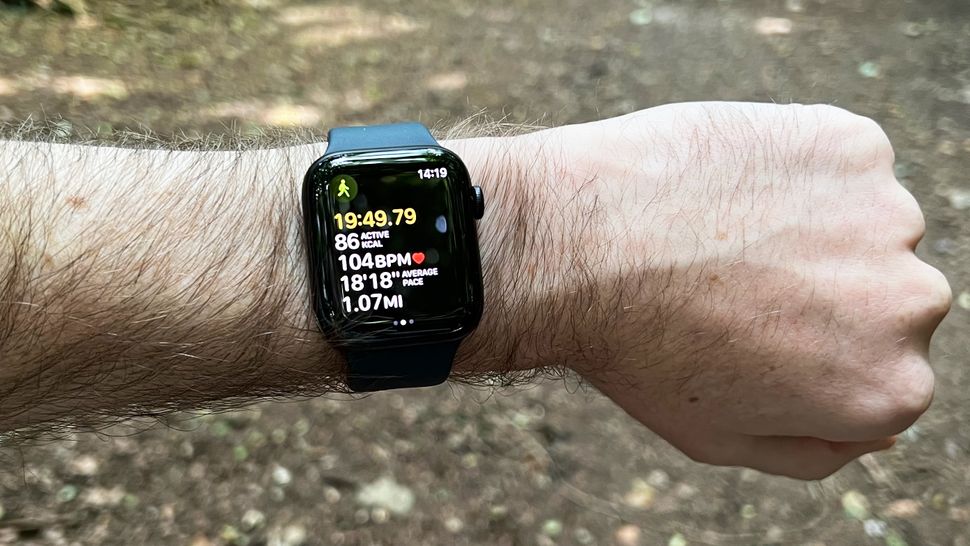 When will the best Black Friday smartwatch deals start in 2022?
Black Friday is over for another year, but there are still lots of deals available - we're rounding them up in our best smartwatch deals page.
Top 3 tips to buy a smartwatch
There's no wrong way to choose a smartwatch. Maybe you're a fitness fanatic and you want to track all of your various exercise and activities. Maybe you just want convenient notifications and won't suffer a device that isn't stylish. Big or small, robust or simple, there are plenty of options for every wearable buyer.
1. Check out our best smartwatches guide
At TechRadar, we've tested almost every smartwatch on the market, and with that knowledge we've created a best smartwatch guide, highlighting all the top options. Or, if money is tight, take a look at our best cheap smartwatch guide.
Every watch on those pages comes highly recommended, and you can see at a glance what we like about each model, too.
2. Check if a deal is really a deal
If you see a smartwatch at a reduced price, it's worth double checking whether it's as good a deal as it appears. We do this ourselves, but you can also compare it to the prices elsewhere, or use a browser extension like The Camelizer to see how the current price compares to previous prices.
Sometimes retailers can do tricky things like listing the price as a reduction from an old starting price that hasn't been valid for quite some time, so not all deals are as good as they look.
On Black Friday, we'll highlight all the best deals too, so keep an eye on this page and the rest of TechRadar for genuine bargains.
3. Keep an eye on older models
Recent smartwatches might be new and exciting, but the biggest Black Friday discounts will usually be found on older models – especially if a new version has been released more recently.
So, rather than the Apple Watch 8, for example, consider buying an Apple Watch 7. You'll likely find it for a lot less money and won't miss out on too many features.
Which smartwatch is best for you?
There are a lot of smartwatches to be on the lookout for during Black Friday 2022, but what wearable devices will be best for you? Here's a rundown of the top devices to keep an eye on as the discounts appear.
Our favorite watch for Apple iPhone users is the Apple Watch 8, because it is an all-around winner that does everything you'd expect a watch to do. If you want a watch that can do the unexpected, the Apple Watch Ultra can act as a SCUBA diving computer, and can connect with satellites if you ever need a mountain-top rescue.
The Samsung Galaxy Watch 5 can hold it's own against any smartwatch, and that's why it's our pick for best Android smartwatch. You can upgrade to the Galaxy Watch 5 Pro and get some very cool GPS features, including a tracker that can give you directions when you're on a trail, not just on the road.
If you want something that is less expensive but still totally capable, the Fitbit Versa 2
tops our list of best cheap smartwatches. It has plenty of fitness features, and it works great with both Apple and Android devices, thanks to Google's universal Fitbit software.
Sign up to receive daily breaking news, reviews, opinion, analysis, deals and more from the world of tech.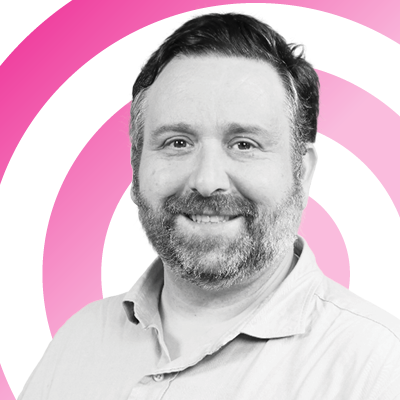 Phil Berne is a preeminent voice in consumer electronics reviews, having reviewed his first device (the Sony D-EJ01 Discman) more than 20 years ago for eTown.com. He has been writing about phones and mobile technology, since before the iPhone, for a variety of sites including PCMag, infoSync, PhoneScoop, and Slashgear. He holds an M.A. in Cultural Theory from Carnegie Mellon University.
Phil was the internal reviewer for Samsung Mobile, writing opinions and review predictions about top secret new devices months before launch. He left in 2017. He worked at an Apple Store near Boston, MA, at the height of iPod popularity. He has been a High School English teacher at Title I schools, and is a certified Lifeguard. His passion is smartphones and wearables, and he is sure that the next big thing will be phones we wear on our faces.