3 of the best wireless DACs to seriously upgrade music from your smartphone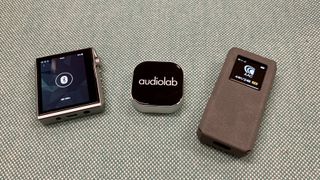 (Image credit: Future)
So, you'd like better music than that which the tiny DAC (or digital-to-analog converter) squirrelled away in your phone can deliver, yes? Good call.
But that means a complicated setup of wires, from the device to one of the best portables DACs – possibly via a separate headphone amp – and on to your ears via some of the best wired headphones, snagging on bag zippers, coat buttons and unsuspecting commuters all the way, right?
Actually, no – and this trio of wireless DACs is proof. I didn't think I'd like them, but here we are. As the saying goes, the proof of the pudding is in the eating and I can tell you that these choices are seriously good for the money.
We aren't doing away with wires entirely: one of these DACs sports 4.4mm and 3.5mm headphone jacks; one boasts a 2.5mm balanced port in addition to the 3.5mm; and the other totes just the "regular" 3.5mm in, to accept your chosen IEMs. And how many phones these days come with even a basic jack? (Answer: the Sony Xperia 1 V, which I believe to be the best smartphone for sound, and Nokia's latest inexpensive feature phones, but it's a dying breed.)
The point is, when using your favorite wired earbuds to listen to tracks rather than their wire-free counterparts, you'll get a levelled up sonic presentation owing to the design, seal and fit – as I found when testing Sennheiser's custom ear tips with the IE600.
However, you're also getting a DAC that levels up the sound from your phone without being physically tethered to it, even though it does use Bluetooth (including aptX, aptX Low Latency, aptX HD, aptX Adaptive and Sony's proprietary LDAC) to get there.
I love this solution because my phone can stay safely in my bag while my little DAC can control volume and, in most cases, playback. Mostly, though, it offers a serious step up on even the best wireless earbuds paired straight to my phone.
1. FiiO BTR7
The FiiO BTR7 sports a 3.5mm and a 4.4mm Pentaconn headphone output and basically, the budding audiophile in your life needs it. It was unveiled just over a year ago and can be picked up now for around $200 / £175 / AU$279, including cables and a premium-looking protective gray case.
I've never heard audio this good from my iPhone without a weak-point wiring situation protruding from its Lightning port. Also, it has a mic for calls, shows me what's going on in terms of codec and resolution on a lovely, bright 1.3-inch IPS color screen and is the size of an elongated matchbox.
Although it doesn't feature in this list, the similarly priced iFi Go Blu (which I helped review for TechRadar's sister publication, What Hi-Fi?) is a little smaller, at 26g versus 45g. Nevertheless, I found the sound of the BTR7 more neutral and noise-free.
Also, the FiiO Control app, which offers adjustable EQ settings with a full parametric equalizer – you can have a total of eight presets here – is easy to understand and allows you to manually select Bluetooth codecs, of which there are zero hi-res heavy-hitter absentees.
It uses dual ESS ES9219C DAC chips and an XMOS XUF208 processor to deliver up to 32-bit/384kHz audio, DSD256, and MQA 8x decoding for Tidal's top-tier Master Quality tracks – although Tidal's hi-res FLAC update has now landed, too. Then, there's a pair of THX AAA-28 amps to boast up to 160mW of power through the single-ended 3.5mm output or 320mW through the balanced 4.4mm Pentaconn connection.
As I've previously mentioned, I used some of the best over-ear headphones we've tested, namely the Edifier Stax Spirit S3 planar magnetic headphones, Sivga Oriole and the Focal Bathys, using an unbalanced connection to better test the oomph. The FiiO BTR7 exceeded my expectations considerably – this device is powerful. I never needed to crank up the volume beyond 45 of its 60 increments to get punchy, immersive audio.
The Bluetooth chip is the QCC5124, so you're getting Bluetooth 5.1. It isn't the cheapest option on the market, and this shouldn't be viewed as a dedicated review (although if you're willing to translate it, our Swiss contingent has written a glowing FiiO BTR7 review), but I think the FiiO BTR7 makes much sense.
2. Audiolab M-DAC Nano
One of my favorite things about this simple pair-and-play DAC is the lovely 64-step digital volume dial built into the left corner of its little square design – which feels more like a solo eyeshadow cosmetics case than a piece of hi-fi.
But don't be fooled by its bijou dimensions; the M-DAC Nano is a powerful, pocketable DAC. It's about as simple as a gadget such as this can be: just connect the Audiolab to your smartphone or DAP (or "digital audio player") wirelessly, plug in a pair of wired headphones and away you go.
The ace up Audiolab's sleeve is a sly "F" button on the other top corner of the unit to enable 32bit/384kHz upscaling. There's no visual indication of your file type or resolution otherwise, but if you simply relax and let your ears do their good work, you'll hear that this DAC's doing its part.
It's a slightly older proposition, having launched in late 2018 (for most of us) and thus it supports Bluetooth 4.2 (with aptX, aptX Low Latency and AAC codecs covered); but for the money, I truly believe you can't go wrong.
My iPhone sounds far better with it than without it – and without being physically tethered to a Lightning to USB adapter, or a wired DAC (such as the splendid Astell & Kern HC3) in an elaborate and easy-to-break configuration. It's also by far the lightest option in this mini roundup, at only 28g.
3. Hidizs AP80 Pro-X
I must caveat what I'm about to say with this: if you're buying this device, I urge you to buy the corresponding MS3 wired headphones, too; for the money, it's an excellent little system.
And although I'm focusing on this little box's credentials purely as a wireless DAC to handle and celebrate music from your phone (it does a fine job of it too), the Hidizs AP80 Pro-X is actually a dedicated hi-res player in its own right, albeit one you need a microSD card to actually store any music files on.
For a sub-$300 fee (roughly £348 or around AU$440), this player and in-ear headphones will give you up to 11 hours of playback on a single charge. For reference, Astell & Kern's excellent A&norma SR25 MKII offer up to 20 hours, but the company's flagship A&ultima SP2000T promise only nine – so the humbly priced Hidizs is holding its own against much pricier rivals.
The AP80 Pro-X features dual DAC chips and supports hi-res PCM, DSD and MQA files, as well as Bluetooth connectivity including Sony's LDAC codec and HiBy UAT (Ultra Audio Transmission), which promises 192kHz passthrough with a maximum 1.2Mbps data rate.
And when simply paired to your phone, the Hidizs' little 2.45-inch 480 x 360 touchscreen is responsive, clear and remarkably colorful in any light, displaying the higher-res specs you love to see – and you can select the Bluetooth codec section in Settings on the player itself.
The Hidizs feels so much more expensive than it is – and it may even prove to be the conversation starter your commute needs. Of course, if you'd rather not pass the time with chatter, simply hide it in a pocket and get back to enjoying those glorious LDAC tracks.
Sign up for Black Friday email alerts!
Get the hottest deals available in your inbox plus news, reviews, opinion, analysis and more from the TechRadar team.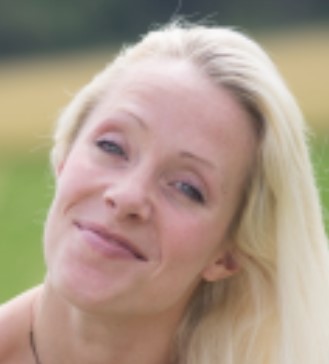 Senior Audio Staff Writer
Becky is a senior staff writer at TechRadar (which she has been assured refers to expertise rather than age) focusing on all things audio. Before joining the team, she spent three years at What Hi-Fi? testing and reviewing everything from wallet-friendly wireless earbuds to huge high-end sound systems. Prior to gaining her MA in Journalism in 2018, Becky freelanced as an arts critic alongside a 22-year career as a professional dancer and aerialist – any love of dance starts with a love of music. Becky has previously contributed to Stuff, FourFourTwo and The Stage. When not writing, she can still be found throwing shapes in a dance studio, these days with varying degrees of success.