Hidizs' cheap hi-res player and earbuds just shouldn't be this good for the money
Budget portable player + budget IEMs = basic sound? No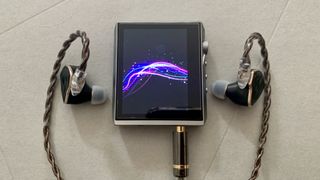 (Image credit: Future)
In hi-fi, as in life, compatibility is key. There's no point investing in a stunning Moon amplification system if you plan on hooking it up to a set of budget bijou bookshelf speakers. Springing for a set of premium Wilson Audio Alexia V towers if your pre- and power amp can't drive them to their fullest would be ill-advised. And signing up for a hi-res subscription to one of the best music streaming services if a $12 shower-friendly speaker is your only option for enjoying those detailed tracks would be a crying shame.
But that's all easy, rudimentary stuff – horses for courses, right? Right. So what happens when you're considering some of the best wired headphones we've tested, but crucially to complement a particular model found in our best hi-res audio players guide? Here, price is still a marker of quality, yes, but there are myriad options at similar price points, all boasting wildly different designs and driver configurations (headphones) and various onboard DACs and quoted power outputs (players).
This game takes work, patience and usually, advice from others. There are audiophile forums dedicated to it; I get around four emails about it per week (sorry if I haven't responded to all of them).
Anyway, I have an easy and affordable solution to all of this. If a small and portable hi-res music system is what you chiefly need, but without the four- or even five- figure price tag, cast your eye over the Hidizs AP80 PRO-X portable music player and MS3 in-ear headphones.
Let's cut to the chase: this little system will cost you $169 / £199 (which is around AU$260) for the player and $119 / £149 (approximately AU$180) for the IEMs – a grand total of $288, £348 or around AU$440. And I think it's the best gateway setup to a lifelong hi-res audio love affair I've heard.
Considering that our top-dog portable pièce de résistance player, the Astell & Kern A&ultima SP2000T, usually costs $2,399 / £1,999 / AU$3,599 (and that's before you've arranged a set of compatible earbuds or over-ears to make it sing) it's a mere drop in the hi-res ocean.
Peak hi-fi involves persistence and patience
That sub-$300 figure sounds great, right? But that isn't your total spend, of course – it never is. That's because you'll also need music from somewhere and here it's important to note that the AP80 PRO-X does not have any onboard storage. So, unless you're happy just using this lovely little setup as a wireless DAC to your phone (and I wouldn't blame you! The AP80 PRO-X easily matches the portability, detail and punch of the Fiio BTR7, which is also splendid) you'll need a microSD card of up to 512GB to get music on to it.
I used the SanDisk Ultra (about $40), and after much experimentation – this is peak hi-fi, and you've got to invest time as well as money – I found that I preferred the sound of Tidal Masters tracks on this player, rather than my collection of Flac files.
But getting them on there requires two more steps, and you've got to want it if you don't have a smartphone that accepts microSD cards. You'll need to download a music converter app to a laptop – I used Sidify's Tidal converter, which costs $14.95 per month. It's a cinch to use and I adore the sound quality, but can you see where all our saved money is now going?
Secondly, not all microSD cards are exactly the same build and width. Simply put, you need a good push with the supplied pin to make sure whichever one you have stays in. This may sound a small stumbling block, but when you've spent an hour toying with the software, selecting your road-trip playlists, and making sure all of the music is organized to your liking, popping the thing in the side of your cute little player, only to have it ping out and get lost under the coffee table (and worryingly, perhaps inside the cat) is vexing.
Why am I suggesting that you persist with this folly? Because if you do, Hidizs' little system sounds so good at this level.
Get it right and this Hidizs setup will reward you
This player and in-ear headphones will give you up to 11 hours of playback on a single charge. For reference, Astell & Kern's excellent A&norma SR25 MKII will give you up to 20 hours, but that walks all over the company's A&ultima SP2000T, which promises only nine hours – so the humbly-priced Hidizs is holding its own against much pricier rivals.
Some key specs? Of course. The AP80 PRO-X features dual DAC chips and supports hi-res PCM, DSD and MQA files, as well as Bluetooth connectivity including Sony's LDAC codec and HiBy UAT (Ultra Audio Transmission), which promises 192kHz passthrough with a maximum 1.2Mbps data rate.
On this, the free lossless HiBy app can control the AP80 PRO-X from your phone once you've got music on the player, and this is something I'd recommend – even if you don't usually bother with such companion apps. Although the Hidizs' little 2.45-inch 480 x 360 touchscreen is responsive, clear and remarkably colorful in any light I've tried it (you can adjust brightness too), it is by design small – and given the choice, I'd much rather deal with options such as the Bluetooth codec section in Settings (including LDAC variants, AptX and UAT) from my phone.
But this is about two products, not one! The Hidizs MS3 headphones look and feel much more expensive than they are. They feature a shell cavity and panel made of aviation-grade aluminum alloy, and tote a 10.2mm dynamic driver with dual magnetic circuits and a bio-nanofibre composite diaphragm.
Entry-level IEMs that sound as good as this are rare
And look at all those tips and accessories! The MS3 IEMs feature little pneumatic sound-tuning filters, so you can tweak the sound of audio to taste physically, as well as within the settings. And that's not all: by changing the direction of the airflow, the MS3 headphones boast three different tonal signatures. Hidizs recommends 'balanced' for most music, 'hi-frequency' for jazz and classical, and 'low-frequency' for the heavier stuff. Even if you don't ever play with them, this represents incredible value.
And what you really need to know is that the MS3 headphones are easily (easily!) powered and celebrated by this player. Switch out the IEMs and I simply don't like the overall performance anywhere near as much. These in-ear monitors are comfortable and secure too. Would they feature in our best wired headphones buying guide if this were a dedicated review? That is a more delicate matter involving compatibility to a range of devices. What I am saying is that if you buy the Hidizs AP80 PRO-X player I urge you to buy the MS3 to go with it; you won't regret it.
Previously, I've advised spending more for a premium player if you possibly can, but in today's financial climate sometimes that simply isn't possible is it? And this setup is better than the sum of its parts.
I have spent happy hours playing with the rotary dial in the top-right corner of this beautiful little particular player (yes, it does remind me of Astell & Kern's design language), and glancing at its little screen to see the resolution of my music, even if I'm using it simply as a wireless enhancement to streamed music on my phone.
Juicy, foreboding bass loops in Jamie T's Keying Lamborghinis are forceful, snappy and encompassing even at 50% volume, but the keys are sparkling and the vocal is three-dimensional. Sonic articles (and when Jamie screams "Oohaa!") feel as if they jump out to the edges of my auricle. The album continues to St. George Wharf Tower and the electric guitar is more pensive, detailed and fleshed out than I remember – and I swear I hear something being dropped in the mix (a cable?) I never heard before.
Can you tell that I like this particular partnership, despite the player's particularities and foibles? I mean, I still love my iPod Classic 16 years on, but in direct comparison there's no contest for sound…
Sign up for Black Friday email alerts!
Get the hottest deals available in your inbox plus news, reviews, opinion, analysis and more from the TechRadar team.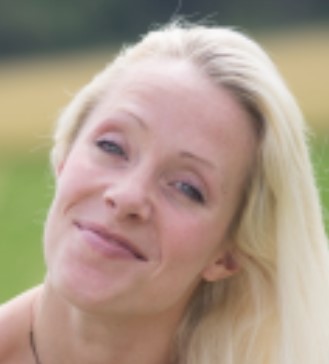 Senior Audio Staff Writer
Becky is a senior staff writer at TechRadar (which she has been assured refers to expertise rather than age) focusing on all things audio. Before joining the team, she spent three years at What Hi-Fi? testing and reviewing everything from wallet-friendly wireless earbuds to huge high-end sound systems. Prior to gaining her MA in Journalism in 2018, Becky freelanced as an arts critic alongside a 22-year career as a professional dancer and aerialist – any love of dance starts with a love of music. Becky has previously contributed to Stuff, FourFourTwo and The Stage. When not writing, she can still be found throwing shapes in a dance studio, these days with varying degrees of success.