Best microSD card 2023
Best
Contributions from
last updated
The best microSD cards for all your flash memory needs
Our lives revolve around the data we create daily, at work, when we're out and about, or inside our homes. There are so many files and folders we want to carry documents, movies, pictures, and videos, but our tablets and smartphones can only accommodate so much. So what's the solution?
MicroSD cards may be the panacea: users can use these memory cards to move files around seamlessly and securely. With so many options available, identifying the best microSD cards on the market is no easy feat.
But we've carefully selected the top microSD flash memory cards you can use in smartphones, cameras, drones, and game consoles, like the Nintendo Switch. I have personally tested most of the microSD cards listed below.
Below is our pick of the best microSD cards currently available in terms of pricing, performance, and reliability. Remember that it is advisable to have cloud backup if you lose your card (they're tiny; bear that in mind).
As of September 2023, the giant microSD card in capacity is the 1.5TB Micron i400, while Kioxia has promised a 2TB microSD card for the end of 2023.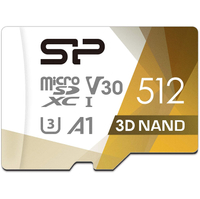 Silicon Power card has the cheapest microSD per TB
Save 10% Silicon Power tops our best MicroSD card guide. It also achieves the cheapest per TB cost of any genuine memory card on the market. Its 512GB microSD card costs $25.99 or $51.98 per TB and comes with all the bells and whistles of our Editor's choice.
Best microSD cards of 2023
Best microSD card for value
Reasons to buy
+
Cheapest 1TB card on the market
+
Relatively fast
+
5-year warranty
The Silicon Power 1TB A1 microSD looks like 'one card to rule them all' at first glance. A low price point paired with reasonably fast read and write speeds makes it a more-than-desirable option. And while we don't expect these cards to hit top numbers in testing, we did find this card only reached a write speed of 58MB/s, less than the advertised 80MBps. A read speed of 90MB/s is also a touch shy of claimed max read speeds. But considering how little this card costs, it's a capable storge device that should more than match most devices you throw at it. We were pleasantly surprised to see its performance at such a low price.
We wrote: "The Silicon Power 1TB microSD card delivers what it promised, a solid, if unimpressive performance, at a rock bottom price, significantly undercutting the rest of the competition. For single-handedly bringing the prospect of owning a 1TB storage product closer to the masses, it deserves a best value award."
2. Samsung Pro Endurance
Best microSD card for endurance
Reasons to buy
+
Five year warranty on 128GB and 256GB models
+
Built for continuous recording
Reasons to avoid
-
No 512 or 1TB version
-
Shorter warranty on smaller models
Samsung is the world's largest flash memory manufacturer in the world and the Pro Endurance microSD card capitalizes on this claim to stardom to position itself as one of the best microSD for endurance. So no, you won't buy it for capacity, value for money or speed. Samsung claims it is engineered to deliver "long lasting performance" and is a perfect for for CCTV surveillance cameras, body cams, dash cams and even for drones. Perhaps more importantly, the 256GB version card has been tested to record and rewrite up to 16 years of full HD footage (140,160 hours). It has a rated speed of up to 100MBps (in read) and 40MBps (in write) although this will depend on the host device. What could seal the deal though is the amount of battering that this card has endured during real-world tests: up to 72 hours in 1-meter depth of seawater and drops up to five meters (16.4 feet). Enough to kill a human being but not this card.
Best microSD card for warranty
Reasons to buy
+
Speedy
+
Lifetime warranty
Teamgroup claims this microSD card, the Elite A1, can read up to 100MB/s and write 50MB/s, and in tests, it came pretty close to those speeds. This makes it a very fast card, and with smaller files, it's even faster, which means this is a great card as an all rounder memory card. While not as cheap as Silicon Power, it makes up for it thanks to a lifetime warranty, the only in this price range (remember, it costs less than $100) to offer this.
We wrote: "The Teamgroup Elite A1 1TB microSD card sets the standard for what the best microSD cards need to achieve. Affordable, fast, capacious and with lifetime warranty and technical support. A worthy editor's choice."
4. Micron i400
Best microSD card for warranty
Reasons to buy
+
Speedy
+
Lifetime warranty
We haven't reviewed the Micron i400 but if you're after a large capacity microSD at all costs, then this 1.5TB industrial microSD card is what you should buy. Mind you, it is expensive at more than $400, which is about three times more than what you'd pay for a 1TB microSD card per unit storage. Like the Samsung Pro Endurance card above, it is geared towards continuous read/write use cases; the ability of the card to withstand continuous rewriting, often in harsh conditions, like in an externally-located CCTV camera, or in a dashcam glued to a windscreen, baked by a scorching sun. Micron says that it will suit 5G, AI and internet of things as well as data storage at the edge. You will be able to record up to five years worth of video recording and Micron says, it should be able to capture "concurrent 4K video recording and up to eight AI events every second." This is the sort of memory cards that would be deployed in edge servers for telecom companies as it comes with smart management features allowing you to remotely track usage and card health plus it can even update the card's firmware when needed.
Great value for money
Reasons to buy
+
Five year warranty
+
Fast in synthetic tests
Reasons to avoid
-
Perplexing real life performance
-
More expensive than rivals
Despite being one of the cheaper microSD cards in this guide, the Lexar Play surprised us during testing, popping out a healthy 75MB/s write speed and 83.1MB/s read speed. The latter didn't match up to its advertised 150MB/s read speeds, but it did excel at the stated 30MB/s write speeds, which means this card trumped some of the more expensive cards in our round-up. If you're looking to grab a microSD card for your drone or other media device and need to bank big data (capacity exceeds 1TB) or perhaps need multiple decent cards, the Lexar Play is a great option.
We wrote: "The Lexar Play 1TB is the latest to join the 1TB group but it does so with a whimper rather than a bang. Its rather strange behavior in our real life tests combined with average pricing mean that it misses out on the top spot."
Best microSD card: Frequently Asked Questions
What is the best microSD card in 2023?
The best microSD card that we've tested yet is the Silicon Power A1, it might not be the fastest out there but it is the cheapest 1TB microSD on the market and for most users, it is a good enough choice for general usage. A close second would be the similarly priced Teamgroup Go, which I haven't tested but comes with lifetime warranty and a better performance. Below are the other top microSD cards you can buy:
Swipe to scroll horizontally
| Brand | Model | Capacities | Best for | Cost (1TB, USD) | Read | Write | Warranty |
| --- | --- | --- | --- | --- | --- | --- | --- |
| Silicon Power | A1 | 64GB, 128GB, 256GB, 512GB, 1TB | Value for money | 69.99 | 80MB/s | 20MB/s | 5 years |
| Samsung | Pro Endurance | 64GB, 128GB, 256GB | Endurance | 53.95 (256GB) | 100MB/s | 40MB/s | 5 years |
| Teamgroup | Elite A1 | 64GB, 128GB, 256GB, 512GB, 1TB | Warranty | 105 | 90MB/s | 45MB/s | Lifetime |
| Micron | i400 | 64GB, 128GB, 256GB, 512GB, 1TB, 1.5TB | Capacity | 475.81 | ??MB/s | ??MB/s | Lifetime |
| Lexar Play | Row 4 - Cell 1 | 128GB, 256GB, 512GB, 1TB | Speed | 102.99 | 150MB/s | 70MB/s | 5 years |
| Teamgroup | Go | 64GB, 128GB, 256GB, 512GB, 1TB | Warranty | 105 | 100MB/s | 90MB/s | Lifetime |
How did I test microSD cards?
After having formatted the cards to exFAT, I test microSD cards the same way I test other storage components (external HDD, portable SSD etc). I use the latest versions of CrystalDiskMark, Atto, AS SSD and AJA benchmarks, noting the best scores achieved in each. They are all free and can be downloaded by anyone. MicroSD cards are usually divided into classes, giving a rough idea of the minimum performance to be expected.
A Class 4 card is guaranteed to deliver at least 4MBps, while a Class 10 should surpass 10MBps. Similarly, many vendors report their speeds in terms of "x" rating, which is a multiple of 150KBps (the read speed of a standard CDROM drive). A 100x card can be expected to deliver more than 14MBps.
After these so-called synthetic tests, I then transfer a bunch of files and folders, totaling around 10GB, to get a real-life transfer speed using the latest version of Fastcopy.
How did I choose the best microSD memory cards
Other than the benchmarks, I considered four factors that could help you select the perfect microSD card for your usage.
1. Use case: Like SSD, there are broadly three types of microSD cards. One geared towards value-for-money, one geared towards performance (i.e. how fast) and one geared towards endurance (e.g. drone, dashcam, bodycam etc.). Choosing the right one for your needs will determine your overall experience.
2. Capacity: It's not worth buying memory cards with capacities smaller than 512GB because that's the sweet spot, the lowest per GB cost (around $50 per TB). Great if you have a tons of 4K videos and RAW photos. I'd recommend investing in 1TB cards as they've come down in price significantly and carry a very small premium. Note that all the capacities will likely be much less than stated when formatted. It is worth noting that there are sadly, dozens of fake 1TB and 2TB memory cards available on open marketplaces such as eBay and Amazon for rock-bottom prices. We strongly discourage anyone from purchasing them; they are big, fat scams.
3. Value for money: For most users however, value for money is the most important metric, not only across brands but also across capacities. Which is why we don't test small capacities (they're very poor value for money) and why we consider challenger brands - Netac, PNY, Lexar, Silicon Power, Teamgroup - as well (as long as they have some sort of pedigree).
4. Warranty: Opt for microSD cards that offer long warranties. Amazon is the only one we know that offer a short one (one year). Remember though, Should data on them ever become corrupted or accidentally deleted, you can also try one of our best data recovery software.
What microSD memory cards have you reviewed
---
Are you a pro? Subscribe to our newsletter
Sign up to the TechRadar Pro newsletter to get all the top news, opinion, features and guidance your business needs to succeed!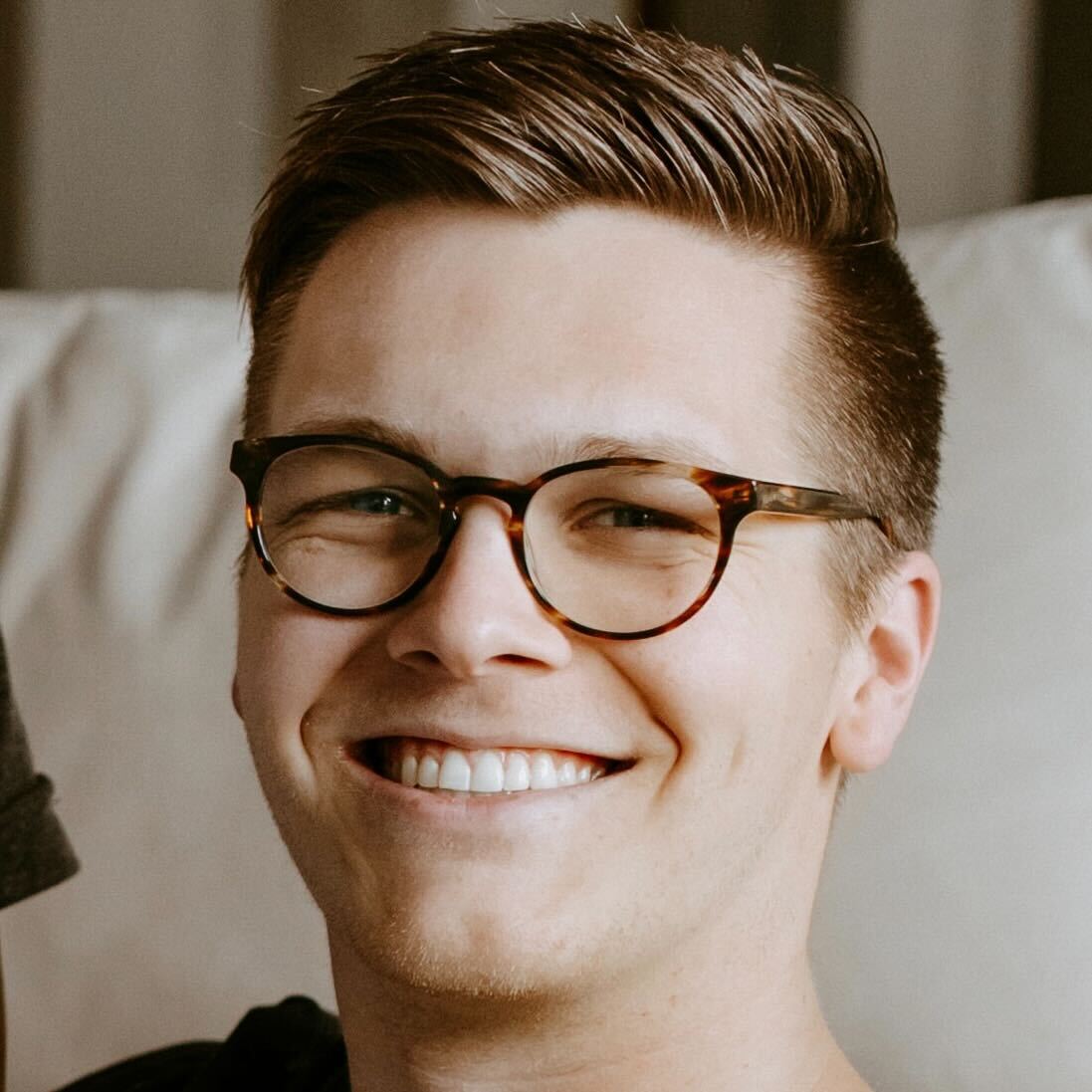 B2B Hardware Editor, TechRadar Pro
Collin is the B2B Hardware Editor for TechRadar Pro. He has been in journalism for years, with experience in small and large markets, including Gearadical, DailyBeast, FutureNet, and more.
Collin is an experienced individual who has an abundance of knowledge when it comes to all things professional hardware. He is the go-to subject matter expert for TechRadar Pro and focuses on standing desks, office chairs, business laptops, "pro" monitors, and other similar topics. With his in-depth understanding of these areas, Collin can provide invaluable insights and advice to readers looking to make informed decisions about their hardware investments.