Fastest external SSDs of 2023
Best
Contributions from
last updated
Take advantage of the highest speeds available when transferring files from your PC
VERDICT
REASONS TO BUY
REASONS TO AVOID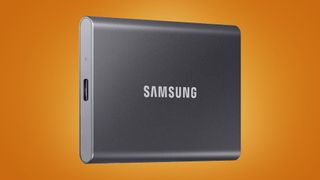 (Image credit: Future)
Pairing your top-of-the-line computer with a lightning-fast SSD should be a priority, with most devices lacking in that storage capacity department. Thankfully, storing all your crucial media and files is made easy thanks to a number of fantastic external SSD options on the market.
Choosing the fastest SSD can be tough, though, given there's a plethora of options out there. While it may be tempting to go for the biggest, this may not necessarily be the best – or the fastest – and most of the speediest drives tend to come in at around the 2TB mark. That said, it's more than enough for most people, and if data speed is your priority, then you've come to the right place.
We'll only consider external SSDs here via either the SATA or NVMe standards, and we're also looking at SSDs that can connect either via USB standards or that have Thunderbolt support. This means any internal drives, or drives designed for network-attached storage (NAS) devices, will be excluded from consideration. It almost goes without saying, but we're also excluding HDDs from consideration. The products listed here are available for purchase right now – and it's also worth saying that the fastest options do not automatically equate with the best; you can find a comprehensive breakdown in our best SSDs guide.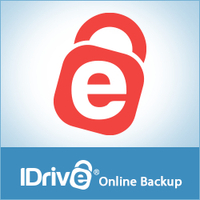 Backup large drives online with cloud storage IDrive, the cloud backup veteran, delivers tons of storage online for an incredibly small outlay. 10TB for $3.98 for the first year is unmatched till now and so is the support for unlimited devices and the extensive file versioning system available. Even the biggest SSD or HDD need a cloud storage to secure data.
Fasest all round external SSD
Reasons to buy
+
USB and Thunderbolt connectable
+
Exceptional transfer speeds
+
Tough enclosure
Reasons to avoid
-
Expensive
-
No USB-A cable
-
Maxes out at 2TB
Geared toward creative professionals and users with heavy workloads, the SanDisk Professional Pro-G40 SSD is the fastest SSD available at the moment. We recorded speeds of more than 3,150MB/s for reads and 2,700MB/s for writes in our testing using the 2TB model, which makes it the fastest Thunderbolt drive we've seen by some distance. Only the OWC Envoy Pro FX has come close.
There's no beating the PRO-G40 for speed; in fact, it's an exceptionally well-engineered piece of technology. But there are a handful of considerations to make, meaning it might not be the best option. Its maximum speeds can only be hit over Thunderbolt 3, and it's limited to roughly 1,000MB/s over USB 3.2 Gen 2. The price, too, is exorbitant when you compare it with many more than suitable competitors – especially if you're limiting yourself to a USB 3.2 Gen 2 connection anyway. However, if you're looking to transfer, say, 8K footage in as short a time as possible, and budget is certainly not an issue, then it's an ideal piece of kit.
Fastest external hard drive for Mac
Although the Samsung T7 portable SSD has been around for a few years now, with TechRadar Pro reviewing the Samsung T7 Touch in 2020, this family of hard drives has cemented itself as among the fastest money can buy. Competition has arisen in the form of the Crucial X8, but our internal benchmarking using CrystalDiskMark showed the Samsung T7 pipped its rival to the post, recording 1,032MB/s (read) and 924MB/s (write) speeds versus 914MB/s (read) and 930MB/s (write).
There are four available capacities for the T7 – 500GB, 1TB, 2GB, and a recently released 4TB Sheild variety – with the technology based on NVMe, which powers USB 3.2 Gen 2 connectivity – compatible with Thunderbolt ports on Macs – offering far better performance than SATA-based SSDs. Weighing 58g, and stylish in appearance, there's little beating it.
Fastest and best value for money external SSD
Reasons to buy
+
Fast
+
Robust
+
Type-A and Type-C connections
Reasons to avoid
-
Needs a port some users don't have
-
No encryption
The Crucial X8 portable SSD only falls behind the Samsung T7 in our speed testing by a fine margin, proving itself as a blisteringly fast option in its own right. Given the speeds it can reach against options across the wider external SSD market, there's little else that compares if it's bang-for-buck you're looking for. Although the Samsung T7 is faster by a slither, the 1TB variant of the Crucial X8 is available for a heavily discounted £55.98 at the time of writing, compared with the former, which you can grab for £69.00.
We described the Crucial X8 as a robust and stylish SSD that outperforms many external SATA-based SSDs by some distance. The only caveat is you can only get those top speeds if you've connected the SSD to your device through a Thunderbolt 3 or USB 3.2 Gen 1 port. Otherwise, speeds are capped at up to 450MB/s for read and write speeds. Sure, it's around the same as what you'd expect from many SSDs, but it's disappointing if you're expecting the highest speeds available.
Fastest and tiniest SSD
Reasons to buy
+
Fantastic speed if you have a compatible system
+
5-year warranty
+
Good value for money
+
Rugged with IP55 rating
Reasons to avoid
-
Requires the right hardware to maintain USP
-
Expensive if you just want plenty of fast storage
The pocket-sized Kingston XS2000 is a delightfully small portable SSD, but don't let its size fool you – it's just as fast as the likes of the Crucial X8 and Samsung T7 and it's built as robustly as you can ask for. The drive is water-resistant, dust-resistant, and shockproof with a rubber sleeve, and although misses out on a fully-fledged IP67 rating, it is IP55-certified. It's also incredibly lightweight, weighing 29g, and its 13 x 31 x 67mm dimensions make it as small as you can get right now.
Speed is key, here, and it reached 1,062MB/s read speed and 999MB/s write speed in our testing via CrustalDiskMark on a Thunderbolt 4 port. Kingston claims it can reach up to 2,000MB/s read and write speeds, but it needs to be connected to a machine through a USB 3.2 Gen 2x2 port. The Kingston XS2000 also isn't the cheapest option – with the best value for money delivered by the Crucial X8. But it's certainly worth going for if you're looking for the most compact and fastest external SSD that money can buy right now.
Fastest for longer read and write performance
Reasons to buy
+
USB 3.2 Gen 2x2 support
+
4TB option
+
No thermal throttling
Reasons to avoid
-
No IP rating
-
Only 3-year warranty
-
Zero software
As the name suggests, this is the second incarnation of the Rocket Nano, and it provides up to 4TB of space in a very compact and well-engineered enclosure.
Milled from a solid aluminium block, the Nano V2 can withstand impacts and force that might destroy other drives. However, Sabrent hasn't quoted any IP specifications for it, and they only offer a three-year warranty, less than the five years that most SSDs of this spec get.
More of an issue is that the Nano V2 has no supporting software applications ten months after it launched, not even a firmware updater. Most external SSDs come with some backup tools, but this one doesn't. It offers 1500MB/s of throughput for those with a Gen 2x2 USB port, and it can sustain at least 800MB/s for substantial file transfers without overheating. Compared to other similar drives, like the Adata Elite SE880 and Corsair EX100U, this is a desirable aspect.
When matched against other options, like the Crucial X10 Pro and Kingston XS2000, the Nano V2 can be more expensive in some sizes, even if it can't match the feature set of those products. If it were cheaper, around the same price as the Corsair EX100U, it might be a good choice, but currently, it costs more at all the available capacities.
Sabrent makes good quality hardware, and the Nano V2 is well-engineered but lacks the supporting software and standards approval that other brands offer.
Read our full Sabrent Rocket Nano V2 External SSD review
Fastest for small file transfers
Reasons to buy
+
USB 3.2 Gen 2x2 support
+
5-year warranty
+
Affordable
+
Both USB cables
Reasons to avoid
-
No 4TB option
-
Lacks hardware encryption
-
Can't sustain top speeds
Adata has always pitched affordability over functionality as brands go, and the Elite SE880 is a competitively priced product for an external SSD with this quoted specification.
Available in 500GB, 1TB and 2TB capacities, this is a globally available product that promises up to 2,000MB/s file transfers. The catch is that to achieve this performance level, you need a USB port that supports 3.2 Gen 2x2, and they're not common, unlike Gen 2 ports.
If you have that port, this drive can achieve those speeds, at least on reading, as long as you don't expect this level of performance to be maintained over the long run.
Therefore, the SE880 is more a sprinter than an express, which might be down to how much heat this small enclosure can effectively dissipate. It's disappointing that it can't keep a high-speed read or write going when files exceed a specific size.
What you get for the investment is a robust design that comes with both USB-C and USB-A cables and a five-year warranty. What you don't get is any pouch to carry the drive and cables, and it lacks hardware encryption. This is a cheaper option than the Crucial X10 Pro but doesn't perform as well when writing large files.
Read our full Adata Elite SE880 review
Are you a pro? Subscribe to our newsletter
Sign up to the TechRadar Pro newsletter to get all the top news, opinion, features and guidance your business needs to succeed!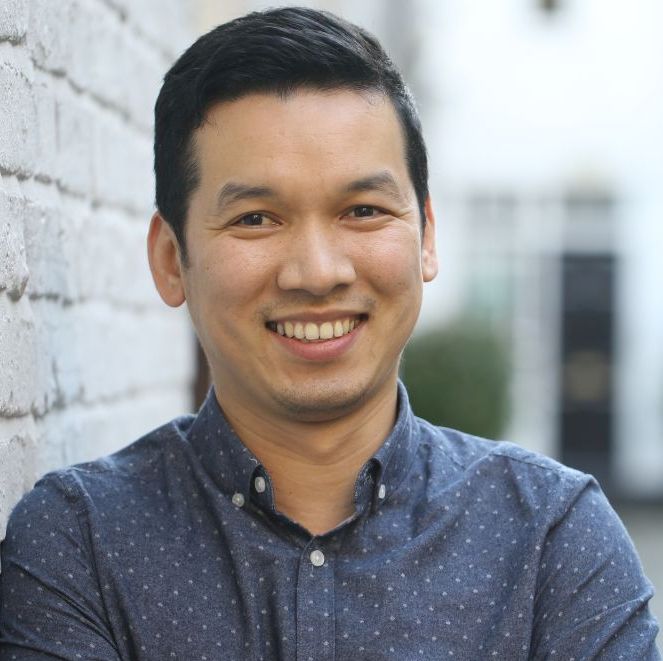 Managing Editor, TechRadar Pro
Désiré has been musing and writing about technology during a career spanning four decades. He dabbled in website builders and web hosting when DHTML and frames were in vogue and started narrating about the impact of technology on society just before the start of the Y2K hysteria at the turn of the last millennium.