The best phone for sound is emphatically the Sony Xperia 1 V – here's why
3.5mm headphone jack + new stereo speaker amplifier + 360 Reality Audio = peak portable sound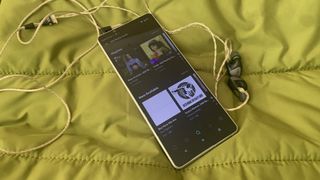 (Image credit: Future)
This is not an extensive review of the build, stamina, photographic talents and overall user experience of the Sony Xperia 1 V – that is coming, but it will not be written by me. No, I am TechRadar's resident (and sometimes reticent) audiophile. You see, having tried and loved the older Sony Xperia 1 IV – the much lauded audiophile phone – I snatched the next-gen version of this handset from one of my coworkers' palms for a 48-hour appraisal on how this model sounds.
Armed with my Tidal, Qobuz and Apple Music subscriptions plus a set of Weston Mach 70 in-ears, my beloved Audeze Euclid and the cheaper Sivga Oriole, I set to work. And what I've learned is that this phone is nothing short of excellent, sonically speaking.
We do not have a dedicated guide to "the best smartphones for sound" (at least, not yet) but for me, both the hardware and software baked into this new Sony handset would see it cruise to top that pile – and to the audiophile, that will make it one of the best phones of 2023.
The fact that this svelte little grippy phone comes with a 3.5mm headphone jack that just about fits in its groovy aluminum top left edge is a novelty these days. My Westone Mach 70 in-ears feel as if they want to be connected to it.
But the veritable banquet of audio options that you're greeted with on heading to the 'Sound and Vibration' tab in the Xperia 1 V's Settings is also unusual. Here, you can toggle on Dolby Sound and 360 Reality Audio, as well as either 360 Upmix or the DSEE Ultimate toggle (to upscale your compressed music, adding more detail in using AI).
Anyone who read our Sony WF-C700N review knows that these budget-friendly earbuds include support for 360 Reality Audio for just $119, and from this Sony handset, the ecosystem is strong, prompting you to grant the service permission to stream content in 360 Reality Audio.
What about hi-res files with wired connections? Sony has so far remained quiet about the actual DAC within the Xperia 1 V and whether its specification betters the already-good digital-to-analog-converter squirrelled away in the older 1 IV. But I can tell you that having tested some of the best portable DACs with my iPhone and some of the best portable music players, the Sony Xperia 1 V comes as close to a hi-res player straight out of the box as I've ever seen in a smartphone. And I'm not done with my praise.
Opinion: Sony XPeria 1 V is as close to a dedicated high-res audio player as any phone I've heard, ever
Not too many hi-res players tote forward-firing stereo speakers with improved amplification for a fuller sound. Nor do they boast a 'Dynamic vibration' slider that pops out when you tweak the volume. Sony has been championing this for a while, but in case you've yet to be acquainted: this phone can shake to the beat of your tunes. You may hate this. I really enjoy it – but then, I happen to know that dancers move in response to vibrations (humans feel certain bass registers; we cannot actually hear anything lower than 20Hz) as much as audible sound.
Anyway, these speakers are special. So special, in fact, that they're almost as good as some of the best stereo speakers we've tested, only much smaller. With no headphones paired, this is as good a listen for movie and TV content as you'll find in a phone. Sonic articles seemingly flit and dart around the device as it rests in your hands in portrait mode. I watch a wildlife reel on YouTube and as an eagle flaps its wings, the phone shakes in response, irrespective of the full and rich ambient soundscape. It is a more sensory experience than I've felt with any other smartphone.
Listening with wired in-ear headphones, the Xperia 1 V extends the bass floor in OutKast's Ms. Jackson to new and juicier depths. Then, as my Tidal playlist continues, it separates and celebrates the Hohner Clavinet in Bob Marley's Could You Be Loved from the rest of the mix. These simple chord progressions present themselves humbly but beautifully in my right ear as if they had always been there waiting to be enjoyed, but only just found the opportune moment.
Did I mention that it also has a microSD card slot to expand the storage and house even more your hi-res music files, on top of the 256GB already onboard? I could go on but, as I mentioned, this is not a full-fat star-rated review. However, if you take nothing else away from this piece and you're a music lover, do yourself a favor: look into the Sony Xperia 1 V. Yes, it is expensive. But a few of those hi-res audio players you had your eye on cost a lot more…
Sign up to receive daily breaking news, reviews, opinion, analysis, deals and more from the world of tech.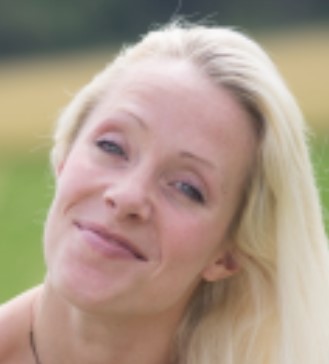 Senior Audio Staff Writer
Becky is a senior staff writer at TechRadar (which she has been assured refers to expertise rather than age) focusing on all things audio. Before joining the team, she spent three years at What Hi-Fi? testing and reviewing everything from wallet-friendly wireless earbuds to huge high-end sound systems. Prior to gaining her MA in Journalism in 2018, Becky freelanced as an arts critic alongside a 22-year career as a professional dancer and aerialist – any love of dance starts with a love of music. Becky has previously contributed to Stuff, FourFourTwo and The Stage. When not writing, she can still be found throwing shapes in a dance studio, these days with varying degrees of success.