The deals are mostly done, as Prime Day 2022 is now over. But if you missed the main sale you might still be in luck, as some iPad deals are still going at the time of writing.
To help you find the best post Prime Day iPad deals, we've checked all the best deals from the big day itself to see which ones are still available.
You'll find all the best options below - just note that the selection is a lot more limited than it was on July 12 and 13, when Prime Day was still officially running, and the remaining deals might not stick around for long.
Prime Day iPad deals in the UK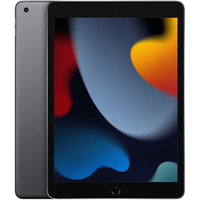 Apple iPad 10.2 2021 (Wi-Fi, 64GB): £319 £299 at Amazon
Save £20 - The sales are heating up on this model, with the new iPad (albeit one year old) getting a tasty price drop that makes it the cheapest ever. Also available for the same price at Currys, this is one of the best iPads we've reviewed on TechRadar, calling it a 'slick experience' in our review.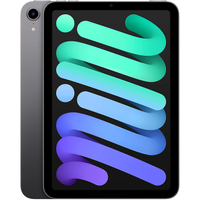 Apple iPad Mini 2021 (Wi-Fi, 64GB): £479 £459 at Amazon
Save £20 - Amazon's Prime Day deal on the latest iPad mini is a match for the record-low price in the UK, although it's not a rare deal by any stretch of the imagination. We've got big hopes for this one to be exceeded over Prime Day since this model's been out for a while now and is generally a little less popular than the other models. Do note though, that not all colors are available at this price, so it's worth waiting it out if you're interested in a Purple or Pink slate.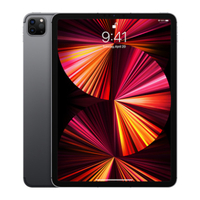 Apple iPad Pro 11-inch M1 2021 (Wi-Fi, 128GB): £749 £719 at Amazon
Save £30 - While not the biggest discount we've seen from this model compared to previous Prime Day events, it's still a mighty tablet to contend with, when you consider the screen, the camera, and what iPadOS 16 will bring to it soon, with a new way of multitasking and more.
Prime Day iPad deals in the US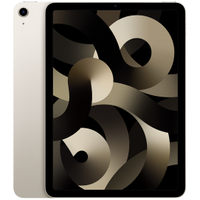 Apple Back to School sale: at least $50 off, plus $100 gift card
Ok, so it's not relevant to all our readers, but if you're a student or teacher then the Apple Back to School sale is running adjacent to this year's Prime Day and is well worth a look. It's offering upwards of $50 off the latest iPad Air and iPad Pro models (depending on configuration) as well as a handy $100 gift card for accessories. While niche, this is one of the best pre-Prime Day iPad deals around at the moment. Note, you will need a valid student ID or .edu email address to be eligible for these Back to School promotions.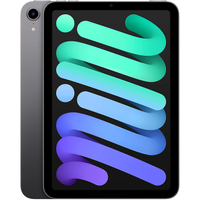 Apple iPad Mini 2021 (Wi-Fi, 64GB): $459 $409 at Walmart
Save $50 - The cheapest pre-Prime Day iPad deal on the latest mini model can be found at Walmart this week. This 4th of July sale has already sold out at Amazon but Walmart's stock is holding out - for now. At $409 we're just $9 off the cheapest price ever on this excellent small-form-factor slate. If you're looking for a premium tablet that's easy to put away in the bag then the Apple iPad mini is a great choice with its mix of portability, premium design, and powerful components.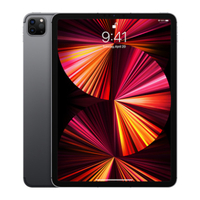 Apple iPad Pro 11 M1 2021 (Wi-Fi + Cell, 128GB): $999 $840 at Amazon
Save $159 - If you're looking for a really premium slate, you could consider Amazon's Prime Day deal on the Apple iPad Pro 11. This fantastic tablet is $159 off its lowest ever price at the retailer today and a great buy if you've got a bit of dosh to spend and are going to make use of the heaps of power these slates offer. While not for everybody, the combination of a speedy M1 chip and stunning Liquid Retina display make the latest iPad Pros great for professional design applications.
Amazon Prime Day iPad deals: FAQs
When did the Prime Day iPad deals begin?
Amazon Prime Day has begun and is running from 12-13 July this year. Prime Day also falls on a Tuesday and Wednesday this year, which is slightly different from the usual Monday to Tuesday that the event follows.
Last year's event was actually pushed forward to mid-June, an exception to the usual that was brought about by fears around stock shortages due to the pandemic. With things mostly back to normal now, however, we're seeing Amazon going back to business as usual.
Do you need Amazon Prime to buy Prime Day iPad deals?
Yes, you do need an Amazon Prime membership to take part in the best sales on Prime Day. That said, many sales are open to the general public that we're seeing right now.
If you land on the page and see there's no mention of needing a Prime membership then it's likely you won't need anything to get that price. We'll also likely see a ton of price matching and deals at other big tech retailers across both days.
With all that said, if you're not a Prime member then it's not a bad idea to sign up ahead of the event. There's always a 30-day free trial on offer (linked below) and you'll get full access to Amazon's big sale and free expedited delivery, alongside a ton of other perks.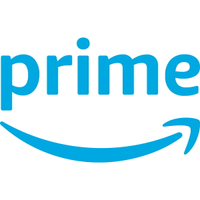 Start a free 30-day trial of Amazon Prime
If you're not a Prime member you can easily sign up to a 30-day free trial using the handy link above. You won't get charged and you'll get full access to this year's Prime Day iPad deals - alongside literally thousands of other Amazon sales over the event.
Last year's Amazon Prime Day iPad deals
Just below you'll find a selection of last year's best Prime Day iPad deals that we've preserved. While they're a good indicator of what to expect it's worth noting that this time last year was plagued by stock issues at many of the bigger retailers so sales were actually quite thin on the ground. This year, retailers have much healthy inventory levels - plus, most models are a year older now and more likely to get a deeper discount.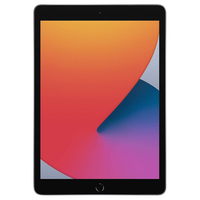 Apple iPad 10.2 (2020, 32GB): $329 $299 at Walmart
Save $30 - The standard 10.2 Apple iPad is the perfect choice for an everyday tablet for most people. Sure, it's not quite as fancy as the new Air or Pro models, but it's way cheaper - and still plenty fast thanks to its speedy A12 Bionic processor. This lowest-ever price deal has sold out on Amazon, but Walmart has matched it.
128GB: $429 $395 at Walmart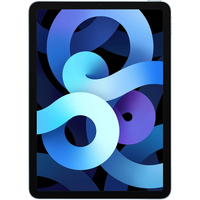 Apple iPad Air (2020): $599 $519.99 at Best Buy
Save $80 – This is a phenomenally well-made tablet that improves upon the last-gen version in a variety of ways, with a stylish design update and plenty of power for all your tablet needs. Amazon's deal has now expired, but Best Buy still has it for the same price.
Save $80 on the 256GB Wi-Fi model ($669)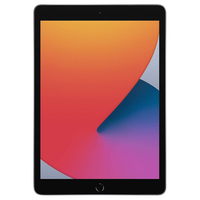 Apple iPad 10.2 (2020, 32GB): £329 £309.97 at Amazon
Save £19 - The standard 10.2 iPad has stubbornly held onto its £309 sales price for a few months now, so today's Prime Day iPad deals are absolutely stellar if you're looking to bag this one for its lowest price yet. While not quite as powerful as the fancy new Air or Pro models, this one's still a very speedy tablet indeed thanks to the latest A12 Bionic chip. We'd especially recommend it for those who still want a premium tablet, but don't want to fork out the crazy prices some of the other models fetch.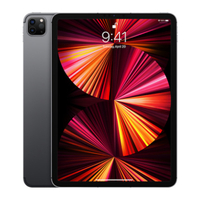 Apple iPad Pro 11 (2021, 128GB): £749 £729.97 at Amazon
Save £20 - This is the first time we've seen the latest 11-inch Apple iPad Pro 2021 get a price cut in the UK. At £20 off, it's a fairly modest discount but don't hang around - these are wildly popular tablets right now. With the latest Apple M1 chip hidden away under a gorgeous Liquid Retina display and full-aluminium chassis, these are easily the most powerful (and best looking) tablets money can buy right now.
256GB: £849 £824.97 | 512GB: £1,049 £1,019.99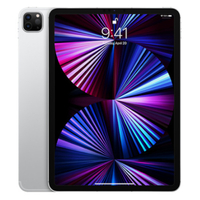 Apple iPad Pro 12 (2021, 128GB): £999 £959.97 at Amazon
Save £40 - You can also pick up the stunning 12.9-inch iPad Pro 2021 in today's Prime Day Kindle deals, currently the most premium Apple tablet on the market. This one features the same powerful M1 processor but also has an upgraded Liquid Retina XDR display making it the tablet of choice for design work. Note - due to high demand, Amazon has sold out of immediate stock on this listing, although you can still get your order in for a reduced price. Hurry though!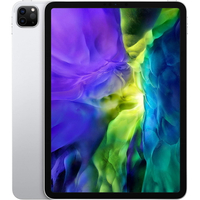 Apple iPad Pro 11 (2020, 128GB): £769 £634.97 at Amazon
Save £134 - If you don't mind opting for a slightly older model in today's Prime Day iPad deals then UK shoppers can score an absolute bargain on a 2020 Pro today. While these tablets don't feature that M1 chip like the 2021 iteration, they're still very, very powerful indeed and feature the same outward design. Put simply, they're still a very good buy if you're wanting a top-end tablet.
512GB: £1,069 £849.99 at Amazon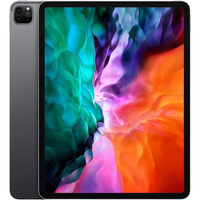 Apple iPad Pro 12.9 (2020, 256GB): £1,069 £893.92 at Amazon
Save £175 - And, you can also get a huge saving on last year's iPad Pro 12.9-inch model if you're looking to save on a larger device. Of course, you'll be skipping out on that super-powerful M1 processor with this older model - but don't worry, the A12Z Bionic chip inside this one is still very fast. This particular sale is also on the expanded 256GB storage model, which is giving you a lot of space for the money.