The Stones said it best: You can't always get what you want. But, if you try sometime, you might find … you get what you need.
When The Rolling Stones played the Super Bowl Halftime Show in 2006, they didn't play that hit, but it's a pretty apt saying for anyone who can't go to the game this year despite the financial means to do so.
But don't just mope around, watching the game on the same ol' TV set. The cash you would've used for a ticket could hugely upgrade your home theater setup to deliver a stellar experience come game time.
Not only is this more practical than figuring out plane flights and hotel stays ahead of the biggest sporting event of year, but those home theater updates will last a helluva lot longer than the three hours you'd spend sitting in the stands at Levi's Stadium.
So, just what could you buy for the cost of one measly Super Bowl ticket?
Considering that ticket prices start at $3,500 for a seat in the nosebleed section and skyrocket up to $305,000 for a seat in a corporate booth, the short answer is: quite a lot.
What you could buy for half the cost of a ticket
Let's start with a "reasonable" amount: $1,750, or roughly half the cost of a ticket to the Super Bowl before you factor in the plane flights, hotel fees, beers and snacks at the game (and the bus ride up to see the Redwoods).
Trying to get a 4K TV, a new sound system and a game console all for under $2,000 seems impossible but, if we put our deal-savvy minds to it, we can make it happen.
Vizio M-Series 4K Ultra-HD TV ($999-$1,899): The M-Series is simply unmatched in terms of what you get for your money. A 55-inch screen? Check. Under $1,000? Check. HD resolution? Quadruple check. (It's 4K.)
ZVOX Audio SoundBase 670 ($369): I've always had a soft spot in my heart for soundbases. Not only do they serve as a great pedestal for your new TV, but their oversized cabinets mean that they sound fuller than diminutive, traditional sound bars do, too.
Nvidia Shield Android TV ($199): There are a ton of streaming video players for under $200 – Apple TV, Roku 4, Amazon Fire TV … the list goes on and on. But as great as those other streaming players are, only the NVIDIA Shield can do both 4K video streaming AND play console-quality games. Talk about a win-win.
What about for the full cost of one ticket?
Right, so $1,750 is a lot of money but – stay with me here – what if you actually had the money for a Super Bowl ticket? What could you do with $3,500? Here are some ideas.
Samsung JS9000 SUHD Curved 4K TV ($1,799-$3,199): TVs, like sports, are all about stats. One of the most interesting figures is that, in 2015, Samsung sold 53% of all 4K TVs in 2015. The JS9000 is last year's model, the first 4K SUHD TV the company has ever produced, and one of the greatest the TV engineers at Samsung have ever made.
Onkyo SKS-HT594 5.1.2-Channel Dolby Atmos Ready Speaker Package ($599): You know 5.1 systems. You know 7.1 systems. What you might not know are 5.1.2 systems, a new type of home entertainment configuration that adds two up-firing Dolby Atmos speakers to the traditional surround sound setup. If you have the cash, enjoy the future of sound.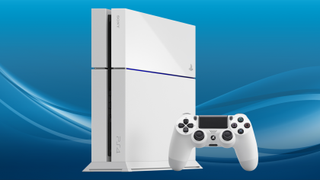 Sony PlayStation 4 - 500GB System ($349): But a truly sweet sound system and television need truly sweet content. Enter the PS4, the highest-selling game console on the market. With a massive online community and a strong catalog of titles, Sony's is the system to beat in 2016. Oh, and it plays Blu-rays.
OK, now how about for the cost of two tickets
One last scenario: Let's say you had two tickets to one of the most memorable, influential sporting events of our era, and you thought, "You know what? I'm going to sell these online at the going rate, so I can buy tons of electronics that will probably last another 7 to 8 years before they go obsolete and I either put them in a guest room – [because you own one of those] – or donate them, just like I did my CRT TV 10 years ago."
Now, to some, that might sound like crazy talk, but, to a true A/V enthusiast, nothing sounds more sane. Here's how to spend your ludicrous sums of money before someone you love has you thrown into the insane asylum for giving up a chance of a lifetime.
LG EG9600 4K OLED TV ($2,999-$4,999): If you want to one-up the neighbor that always buys the latest and greatest gadgets ahead of you, look no further than LG's line of 55 and 65-inch OLED TVs that display tone-perfect blacks, bright whites and over 1 billion colors in between.
Klipsch Reference Premiere RP-280FA floorstanding speaker ($959, $3,836 for four): You know what you need? Four really big, really loud speakers. At nearly $1,000 apiece, the powerful, crisp RP-280FAs with ceiling-firing Dolby Atmos speakers will do the trick.
Klipsch Reference Premiere RP-450CA center channel speaker ($679): Looking for the extra point for those gigantic floor speakers? Check out the RP-450CA center channel speaker. But the audio package isn't complete just yet.
Denon AVR-X7200WA 9.2 Channel Full 4K Ultra HD A/V Receiver ($3,000): At this point, I realize I took us way over the budget. But, let's be honest, if you can afford to drop $7,000 on two tickets to the big game, you can probably afford this, too.