Google's long-awaited ChatGPT rival is finally here, but some users won't be able to access it unless they download the best VPN services.
Google Bard is, in fact, now live in just 180 territories and countries across the world so far. This could look like a pretty good start, but the fact that missing from this list are the likes of the EU, Canada, Hong Kong, and China is enough to understand why there are so many users looking for alternative routes to access the newest AI chatbot on the market.
Since its launch on May 10, searches for "Google Bard VPN" have been skyrocketing, especially across Europe, rising 1,190% worldwide. Here's all you need to know to access Google Bard no matter where you are in the world.
Why do you need a Google Bard VPN?
"Google Bard is part of the new wave of AI technologies, but it's not available for everyone. Gaining access is fairly easy if you have a VPN," said a spokesperson for VPN Overview, which first reported on users trying to access it from currently unavailable countries since the day the software was released.
Born as a way to boost users' privacy when online, a VPN also acts as a circumventing tool by spoofing people's real IP address location. They will then be able to trick their ISP to think they're browsing from a totally different place within seconds.
Google Trends data showed Google Bard VPN-related searches exploding to over 12 times the average in one day. Searches for 'Google Bard' and 'Access Google Bard' were also reported to rise since the AI chatbot went live, experiencing a spike of 552% and 632% worldwide respectively.
Today's best Google Bard VPNs: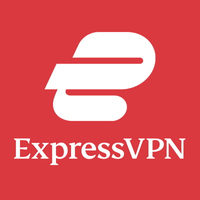 1. ExpressVPN - our #1 Google Bard VPN
Our top-rated VPN service overall, ExpressVPN has an amazing track record in unlocking any type of geo-restriction. Equipped with some of the best security features and a clean interface across tons of devices, it's a no-brainer. Try it out with its 30-day money back guarantee risk-free trial.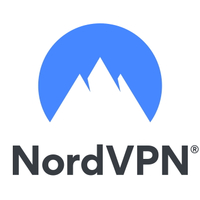 2. NordVPN - great for unblocking
Perhaps the biggest name in the VPN game, NordVPN is great for eluding any type of geo-restrictions. The provider also offers blazing speeds while keeping you super secure. Its network of over 5,000 servers worldwide means you'll have plenty of choice.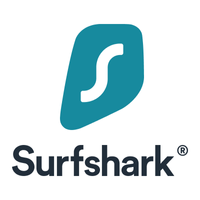 3. Surfshark - best budget Google Bard VPN
Looking to save some cash on your Google Bard VPN? Then you'll be happy to know that Surfshark really undercuts the rest at less than $2.50 USD per month. However, its dedicated features to bypass censorship - like its NoBorders option - are the ones shining the most here. Definitely one to consider.
How to unlock Google Bard with a VPN
As we have seen, a Google Bard VPN is a handy tool for enjoying the new AI chatbot from anywhere across the world within seconds. This means you won't need to wait for the Big Tech firm to make its ChatGPT rival accessible from where you're based to start enjoying a smarter browsing experience.
Even better, perhaps, this security software is really easy to use. All you have to do is to follow these steps:
Download a VPN - Our number one pick is ExpressVPN.
Connect to a server located somewhere Google Bard is available - The ChatGPT rival is currently accessible from 180 territories and countries, including the US, the UK, India and Japan.
Start using Google Bard - Head to the website and boost your browsing experience with the new AI chatbot without restrictions from anywhere in the world!
---
Google Bard VPN: FAQs
Where is Google Bard currently available?
Google Bard is currently available in 3 languages (US English, Japanese and Korean) across more than 180 countries and territories worldwide. Google says that it will "gradually expand to more countries and territories in a way that is consistent with local regulations and our AI principles."
Some of the nations where Google Bard is already accessible from: the US, the UK, Japan, Australia, Argentina, Chile, Cambodia, Egypt, India, Israel, New Zealand, Taiwan, Thailand, Türkiye and the UAE.
We recommend heading to Google support website for the full list.
Why is Google Bard blocked in Europe?
The fact that more penguins than Europeans can use Google Bard—as WIRED put it, considering the new AI chatbot is available in some remote territories but not across the EU yet—might have come as a surprise for many users. The reason for that appears to lie around legal conundrums.
Current EU laws regulating users' data privacy and security such as the GDPR and the Digital Services Act (DSA) might not be compatible with new generative AI tools.
At the same time, some experts told WIRED that it could also be that Google wanted to send a message to the European block which is now in talks to draft the AI act for regulating the sector.
Is Google Bard better than ChatGPT?
Both Google Bard and CHatGPT are chatbots powered by AI technology and built on large language models (LLMs). This means that it can support users with all sorts of activities including text generation, translations, search queries and more by exploiting their vast datasets on knowledge on which they've been trained on.
Despite being so similar, the two AI iterations also come with some differences. The main one is that Bard is connected to the internet, whereas ChatGPT isn't. This means that ChatGPT knowledge is limited to how its last version (ChatGPT-4) was developed, cutting training data off in 2021. While Bard, according to Google, "draws on information from the web" for the most accurate results. It still doesn't cite its sources, though.
Google Bard has also recently introduced a multimodal functionality for allowing the chatbot to answer user prompts and questions with both text and images, offering more flexibility to users. At the time of writing, ChatGPT responds to written prompts only.
It is worth mentioning though that considering the pace at how these technologies have been developing, these discrepancies might be reduced in the near future.