What is the best TV of 2021? It's a hard question right now, with a host of new 2021 best TV contenders having been announced, but not yet released or reviewed.
In this interim period between last year's excellent sets and their successors, though, the former are still very much worth considering. They are still the best TVs from the past 12 months, and are often going for significantly cheaper than what they were at launch – indeed, this might be the absolute best time to buy outside of Black Friday sales.
These TVs may be knocked off their perch soon, though, as newer iterative models – or brand new technologies altogether – arrive on the scene. A massive number of smart TVs enter the market each year, all of them vying for your attention, and your money – and the biggest TV brands are always looking to outdo each other in a big way.
But what makes the best TV? The most impressive screens out there offer up the best picture processing tech, connectivity, format support, build and design. You'll see the likes of OLED and QLED, and there's a mix of new Samsung TVs and sets from LG, Sony and Panasonic. The arrival of Mini LED backlights for LG's new QNED range, as well as Samsung's Neo QLED models, could spell some changes though.
We know that combing through spec sheets can be pretty mind-numbing work too: that's why we've brought together our pick of the best TVs in this guide, to help you choose the right one for you between them.
You can also check out our best 4K TVs guide, the cheapest 4K TV prices, or our list of the best gaming TVs (if that's your main reason for buying). But, if you're looking for the best-of-the-best TV out there today, this is the place for you.
Best TVs
What is the best TV of 2021? Panasonic released a number of new OLEDs last year, including the HZ1000, HZ1500, and an entry-level HZ980 model – but its the HZ2000 that shows the capabilities of today's high-end televisions at their best, even into the start of 2021.
The HZ2000 has a custom OLED panel that elevates the already-incredible picture to new heights, putting Panasonic's experience in the world of master monitors to brilliant use.
Handling much of the heavy lifting is the brand's HCX Pro Intelligent processor, first seen on last year's GZ2000 flagship. It's distinguished by an ability to deliver bright, saturated colours and huge contrast, even in brightly-lit scenes.
Pictures on the HZ2000 are never less than cinematic, and the sound won't let you down, either. Here you'll find 140W Dolby Atmos speakers and upward-firing drivers – tuned by Technics – bringing you the closest you can get to the cinema in your own living room.
Prices start at £3,299 for the 55-inch model, but if you can afford it, you won't be disappointed. Note that this model isn't coming to the US, or Australia – but that UK shoppers can invest in this triumph of a television today.
Keep an eye out for the new JZ2000 model that's been announced for 2021, though, which packs in side-firing speakers alongside the range's trademark custom OLED panel.
Read the full review: Panasonic HZ2000 4K OLED TV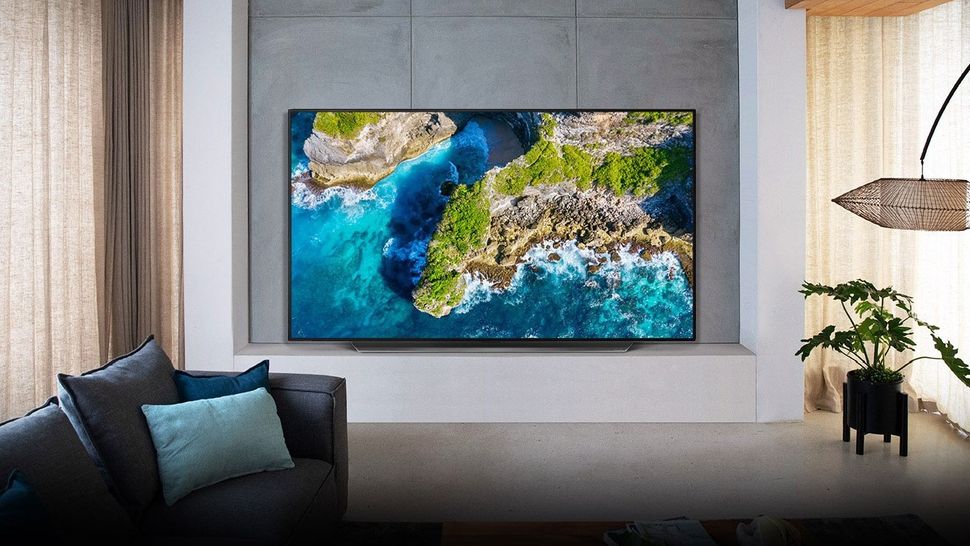 The LG CX OLED is certainly the best OLED TV you can buy right now, and fully deserves to scrape the top of this list to the best TVs available today – even if the incoming LG C1 OLED won't be quite the flagship that its predecessor was.
By continuing the same mesmerizing picture quality and standout webOS smart platform of previous C Series models, with a few modern-day updates like HDMI 2.1 and an a9 Gen 3 processor, LG has managed to make a truly landmark OLED television with a very competitive price.
With a new 48-inch OLED TV size now available too, the CX is an even more flexible proposition for a wider variety of wallets and homes. With a slimline design and support for Dolby Vision and Atmos – along with bellowing built-in audio – it's a fantastic choice at any size.
LG is really looking to entice gamers these days too, with rock-bottom input lag, support for Nvidia G-Sync, and compatibility with 4K/120HZ gameplay for next-gen consoles.
You won't get HDR10+ here, sadly, and UK viewers will have to go without all of their fave catch-up apps, but make no mistake – this is one of the best TVs in 2021, at least until the new LG C1 OLED launches later this year.
Read the full review: LG CX OLED
The first new 8K TV we reviewed last year certainly set the bar high. The Samsung Q950TS is the company's flagship 8K TV this year, and while shoppers will also be able to choose from two other lower-spec 8K QLEDs and a number of 4K QLEDs too, this is where Samsung is really trying to impress you.
The result? We're impressed. Samsung continues to lead the pack when it comes to upscaling to 8K from HD or 4K sources, shushing the naysayers who think 4K content looks best on 4K TVs.
Samsung has taken a long, hard look at its audio too – as it had to, given the middling audio performance of its 2019 sets. The Q950TS doesn't offer the game-changing audio we first hoped when we saw its OTS+ speaker array at CES 2020, but its sense of scale and height is still very much a suitably premium feature for a premium TV. The zero-bezel design doesn't hurt, either.
The Q950TS has launched in the US, with a 82-inch model retailing at $13,000 (around AU$21,400). The 65-inch, 75-inch, or 85-inch models are available in the UK for £5,999, £7,999 and £11,999 respectively.
Keep an eye out for the QN900 and QN800 models set to succeed it in 2021 though.
Read more: Samsung Q950TS 8K QLED TV review
Finally, the Sony A9G OLED got knocked off its perch. Sony's new-for-2020 A8/A8H OLED TV takes everything we love about Sony's premium TVs and repackages it at a more reasonable price point.
You're getting premium OLED picture performance, with Sony's top-line X1 Ultimate processor, Sony's Pixel Contrast Booster (for more intense image highlights), and a new OLED version of the X-Motion Clarity feature Sony initially developed for its FALD LCD TVs.
The impressive sound system, too, combines a two-subwoofer bass system with screen-shaking Acoustic Surface Audio tech, making for a real treat as a TV to watch movies and TV shows. If you can deal with the slightly low brightness, you'll get to experience some of the most refined pictures of any OLED TV to date.
In terms of price, the 55-inch model comes in at $1,899 / £1,799, while the larger 65-inch comes in at $2,799 / £2,799. You'll find similar pricing on the incoming A80J OLED, but we'll be sure to update this guide when that set has come through for review.
Read the full review: Sony A8H OLED TV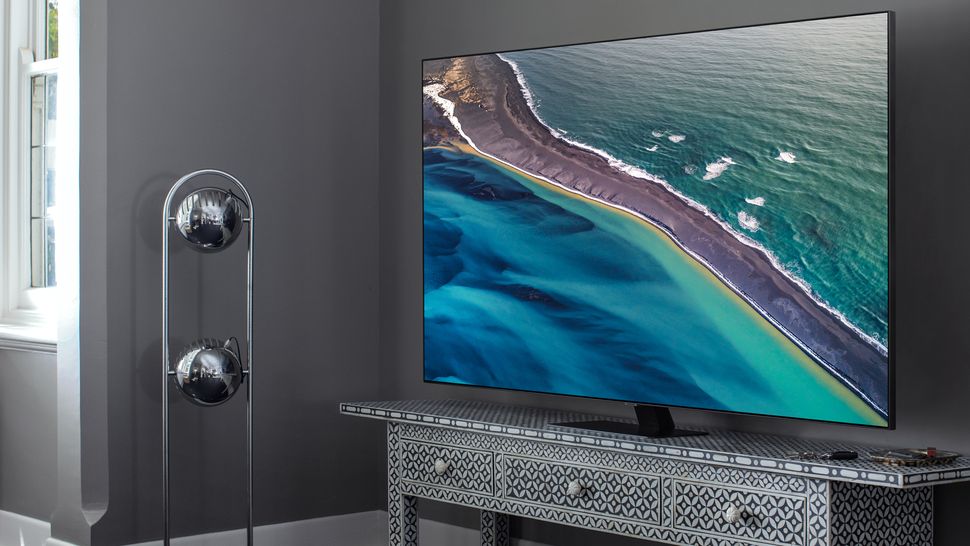 The Q80T isn't the fanciest QLED in last year's range, but it really does offer a lot, as last year's cheapest QLED with a full-array backlight, meaning you don't have to skimp with an edge-lit display (like last year's Q60R).
It's a fantastic choice for gamers, given consistently low input lag to ensure your gaming console of choice – PS4 Pro, Xbox One X, or otherwise – is funnelling video output to your screen with as little delay as possible, at just 8.7ms image lag. The set's dedicated Game Motion Plus setting also reduces judder and blur for smoother gameplay, at a still-respectable 19.7ms lag too.
We found in our tests the odd speck of blooming around bright light sources – but the picture is still pretty exceptional, with bright HDR and AI-enhanced images to make this a great choice for any viewer-gamer buying a TV in 2020.
The 65-inch Q80T QLED is currently retailing at $1,799 / £2,299 / AU$3,339. It's technically an update to 2019's Q70R, rather than the higher-end Q80R, so we possibly wouldn't advise upgrading if you have the latter already.
Read the full review: Samsung Q80T QLED TV
The Philips OLED 805 is a winning combination of excellent picture quality, powerful processing, and lovely build quality – but it's the Ambilight feature that's the real star of the show here.
Ambilight projects a cornucopia of colors around the edges of the television, and this 805 model can do so from three sides – not quite the four-sided Ambilight of the flagship OLED+935, but still plenty to create an immersive light show.
But the 805 OLED isn't just for show: thanks to Philips' beefy P5 Picture processor, its able to give real force to OLED images, with enhanced contrast and spectacular colors – even when upscaling from HD/SDR. Philips improves on last year's 804 model too with both Dolby Vision and HDR10+ support, meaning you won't have to choose between a dynamic HDR format.
There isn't Apple TV app support, though – and the Android interface can feel unwieldy at times. The lack of Freeview Play, too, can be frustrating for UK viewers, without catch-up provision for the likes of ITV and BBC. Overall, though, it's a small price to pay for what's on offer.
Read the full review: Philips OLED 805
Budget option
As the 2020 successor to the GX800 – which topped this list the year before – the HX800 continues everything that made us fall in love with Panasonic's mid-range LCD offering in the first place, with a sweet spot of price, performance, and functionality all in one.
Panasonic gets a lot of goodwill by offering multi-HDR support – throwing in HDR10+, Dolby Vision, and HLG in a single set – and is also unique in how this support is implemented across so much of its TV range. As a mid-range LCD, it's incredible that Panasonic ensures it has the same format support as higher-end OLED TVs like the new HZ1000 and HZ1500.
Add to that Panasonic's HCX processor, with filmic images and smooth action far beyond what we'd hope for at this price point, and you have a clear winner for the best 40-inch TV available right now. Despite a bare-bones operating system, there's really very little to complain about.
You'll find the 40-inch model retailing at £699 at the time of writing, with a larger 58-inch model costing just £899 too. Panasonic doesn't ship TVs to the US, unfortunately, but for those of you in the UK, Europe, or Canada, this is a no-brainer choice.
Read our full Panasonic HX800 TV review
When to buy
Should you wait to buy a new TV? This is a question we're asked a lot. Like most technology, TVs are getting incrementally better all the time – which means, yes, if you wait a year there will probably be a bigger, flashier TV out there for less money.
You should make sure not to wait too long, though, as you might end up depriving yourself of today's advancements on the promise of tomorrow's. Smart TVs now come with operating systems built-in as standard with a number of streaming apps alongside regional broadcast television. Almost every new set – aside from small TVs – will be 4K resolution too, and come with some form of HDR capability, if not support for dynamic HDR formats like Dolby Vision and HDR10+.
The question of annual product ranges always rears its head, though. It can be tempting to splash out on a new TV, and you'll likely get something better for it. But last year's models still aren't far behind – usually at a far lower price, as retailers look to shift older stock – and any improvements for this year are likely to be incremental.
As ever, it's worth looking at the differences between a new model and the version it's replacing. The introduction of Samsung's Ultra Viewing Angle technology was a big boon for its high-end QLEDs (in 2019), but other updates aren't nearly as notable.
If you do want to future-proof against the next wave of hardware specifications, though, the new HDMI 2.1 standard is going to prove crucial for serious gaming setups: allowing support for 8K resolution at 60 frames per second, 4K at 120fps, alongside a range of new gaming features that will be supported over HDMI. So keep an eye out for HDMI 2.1 if that's going to be important for you.
TV types
There are a lot of different screen types out there, too, all working in different ways to produce the same results. Each technology has its own unique strengths and weaknesses so here are some basics to consider:
LED TV: Direct LED
These displays are backlit by an array of LEDs (light emitting diodes) directly behind the screen. This enables localised dimming – meaning immediately adjacent areas of brightness and darkness can be displayed more effectively – and greatly improves contrast. LED TVs are also more power efficient and capable of a wider colour gamut than CCFL sets. Because of the extreme cost of mounting these arrays of LEDs, Direct LED TVs have largely been out muscled by Edge LED...
LED TV: Edge LED
With these TVs, LEDs of the backlight are mounted along the edges of the panel. This arrangement enables radically slender displays and offers superior contrast levels to CCFL, but can't achieve the same picture quality as directly lit LED sets. However, they do come in far cheaper which is why most LED TVs out there now use this technology.
OLED TV
The backlighting on OLED (organic light emitting diode) sets is achieved by passing an electric current through an emissive, electroluminescent film. This technique produces far better colours and higher contrast and also enables screens to be extremely thin and flexible.
Quantum Dot
As yet we're not quite at the stage where we're going to get self-emitting quantum dot LEDs, but they're a-coming. What we do have though is Samsung producing its Nanocrystal filter based on quantum dot technology to produce a seriously improved colour palette and contrast levels that get mighty close to the pinnacle of OLED.
Curved TV
Some manufacturers are now making TVs that have slightly curved screens. But unlike old CRT TVs, the curve is inwards rather than outwards. The idea is that this makes every pixel equidistant from your eyes, delivering a more satisfying picture. However, there are drawbacks for this type of screen - the main one being that if you sit far enough to one side – more than 40 degrees or so – the curve clearly starts to affect the image's geometry, foreshortening content near to you and compressing the image's centre.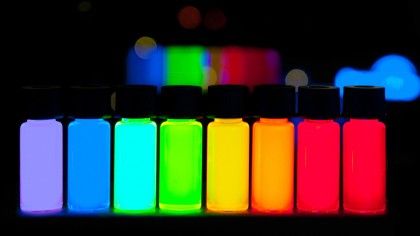 TV size
Buying a flatscreen television is a major investment and one that you can't afford to take lightly. Just popping into the closest store and grabbing the first plasma or LCD you see won't get you the best deal, the screen that suits your needs, or the gear you require to make the most of your new purchase.
People tend to pick the size of their flat TV based on the amount of space they have for it, this isn't necessarily wise. Flat TVs take up much less space than you might think, so your new TV may end up a foot or two further away from your viewing position, making the picture appear smaller.
Also, with hi-def, you can have a bigger screen and the same viewing distance without worrying about seeing blemishes inherent to the source. HDTV's lack of noise means that the ideal distance to sit from the screen is three to four times the height of the TV.
The trick here is to ensure that your TV is big enough to fill your line of vision, but small enough to be sharp and clear. Remember, if you intend to only watch standard-definition sources, the bigger the screen gets, the worse the image will look.
The ideal screen size can be calculated by multiplying the distance that you intend to sit away from it by 0.535 and then rounding this up to the nearest size.
So, if you sit 80 inches away from your TV, the ideal size is 42-inch (80 x 0.535= 42.8).