When you've got the best Asus laptop, you're guaranteed excellent quality and great design. The Taiwanese manufacturer has been hard at work in crafting impressive laptops (on top of the best PCs and PC components) that swagger in performance, cool aesthetic and affordability. So, what we've got is a plethora of incredible Asus laptops, many of which will set you back considerably less than the more popular models.
The best Asus laptops cover a wide range of budgets and use cases. You've got quality Chromebooks and other budget laptops, as well as Herculean gaming laptops and some of the best Ultrabooks you'll find in 2020, to choose from. This means that Asus will have something for you, whether you need something for gaming, casual use or intensive content creation.
To help you boil down your options, we put our laptop expertise to the test and gathered the best Asus laptops 2020 has to offer. If you're looking for something specifically for gaming, check out our best Asus gaming laptops buying guide. Otherwise, this list should have the Asus laptop that's ideal for your needs.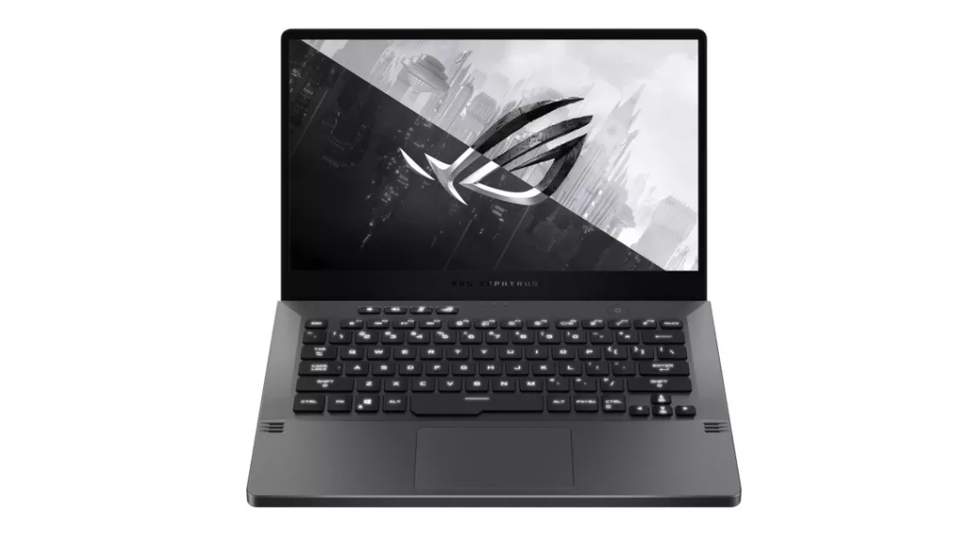 The Asus Zephyrus G14 may be designed like a gaming laptop, but it's proven itself a more than capable all-around laptop. Whether you are serious about your gaming or need a powerful laptop for productivity or content creation, this Asus laptop delivers incredible performance as well as an amazing battery life, a fast screen, and a thin and light chassis that makes it super portable. It's not the cheapest option out there, but you have to pay a premium for quality. And, if you're an AMD fan, you'll certainly appreciate the processor under its hood.
Read the full review: Asus Zephyrus G14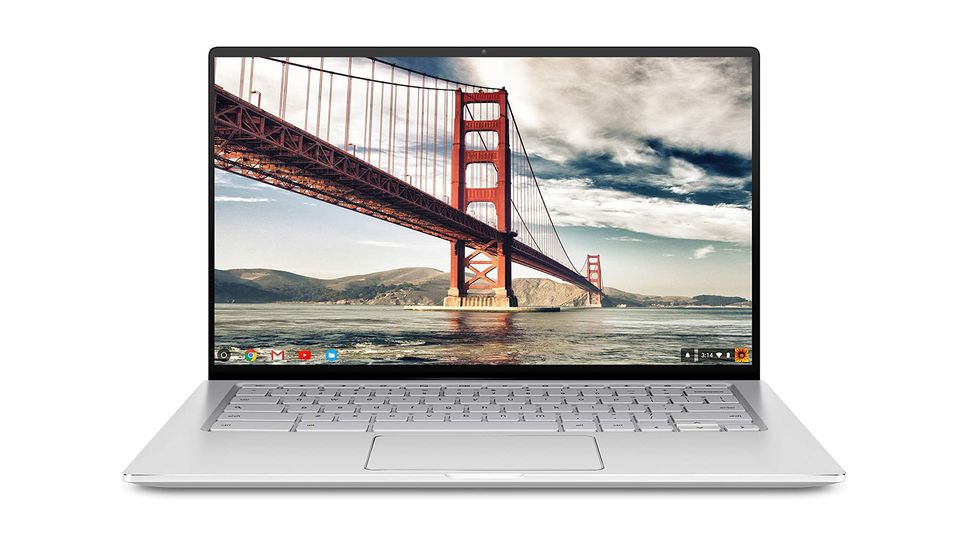 The best Asus laptops aren't just premium all-singing, all-dancing devices with huge price tags, as the excellent Asus Chromebook Flip C302 demonstrates. The Asus Chromebook Flip C302 brings a lot of what we love about Asus laptops to an affordable Chromebook that's ideal for day-to-day tasks and for students working on their homework. That means it's got excellent build quality, a fantastic design and packs some great hardware that makes it one of the best Chromebooks on sale in 2020, with an Intel Core processor, full 1080p display, touchscreen, backlit keyboard and USB-C port.
Read the full review: Asus Chromebook Flip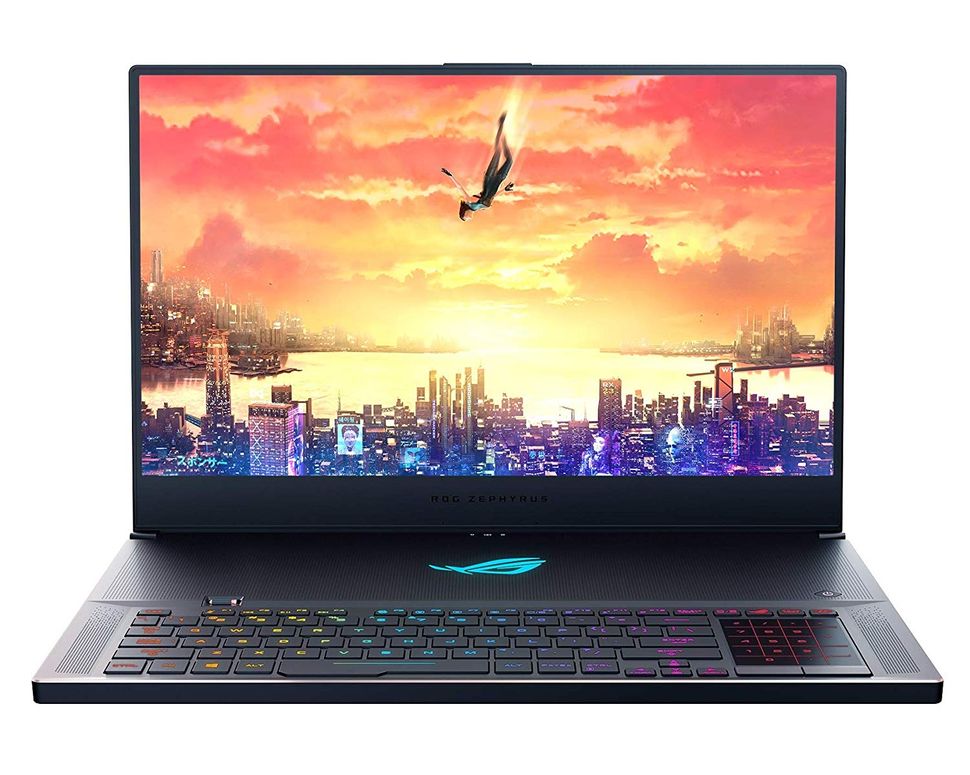 The Asus ROG Zephyrus S GX701 is not only among the best Asus laptops in the world right now, but it's also the best gaming laptop of 2020, bar none. It's all thanks to Asus packing in a 6-core Intel processor and the latest RTX 2080 graphics from Nvidia. Better yet, Asus has also managed to keep the Asus ROG Zephyrus S GX701 impressively thin and light. While most gaming laptops are big chunky affairs due to their high power components, but Asus has pulled off some brilliant design engineering to make the ROG Zephyrus S GX701 not much thicker or heavier than many standard laptops. It's incredibly expensive, however, but for the price, you're getting an amazing machine and one of the best Asus laptops ever made.
Read the full review: Asus ROG Zephyrus S GX701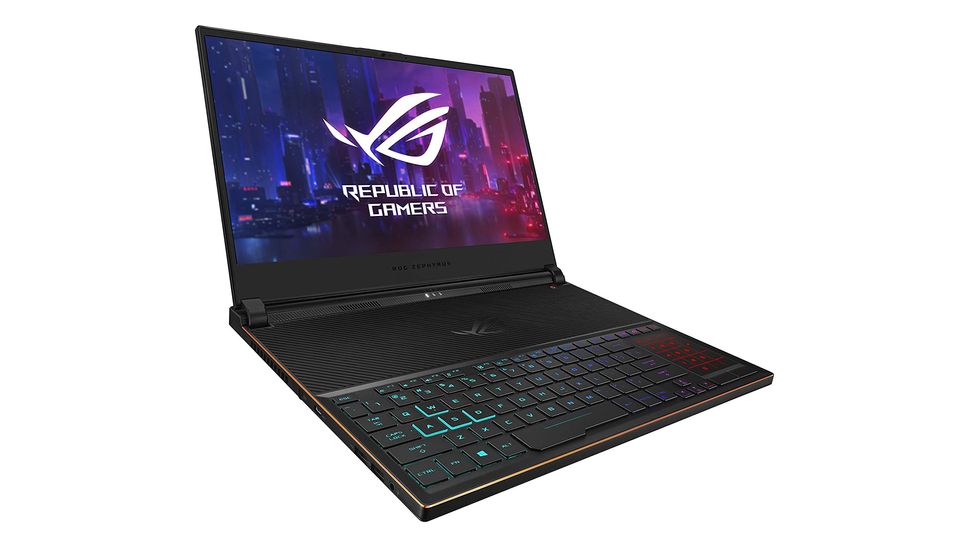 Maybe you're not in the market for a full-on workstation, but would prefer a notebook that runs Windows 10 Pro which can cut through heavyweight computing tasks, yet is actually designed to be a very capable machine for gaming? Then look no further than this Asus Zephyrus laptop.
The GX531GX comes packing an Intel Core i7-8750H six-core CPU backed with Nvidia RTX 2080 Max-Q graphics. It can also cram in up to 24GB of system RAM, yet this notebook is also nicely slim and portable – Nvidia's Max-Q technology helps there, of course.
With all this power at your fingertips, you can tackle heavyweight computing tasks such as on video editing software, and relax playing the latest and greatest shooter when all the work is done. However, as is always the case when high performance meets portability, you're going to pay a considerable asking price.
Read the full review: Asus ROG Zephyrus S GX531GX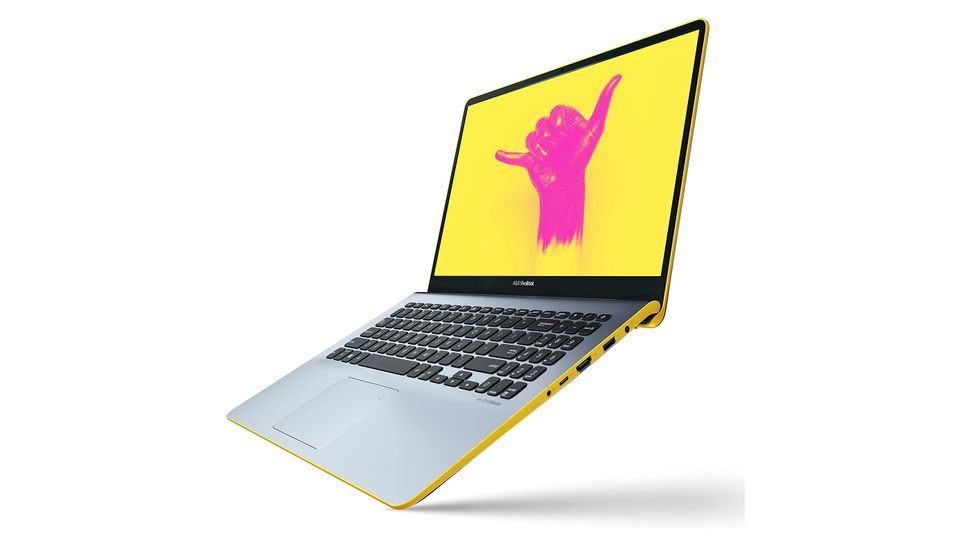 In a nutshell, the Asus VivoBook S15 is one of the best laptops we've tested in recent months. Short of handling heavy-duty gaming, this is an extremely capable laptop that's just as impressive as the 16-inch MacBook Pro, but is smaller, lighter and considerably less expensive. If you're looking for a powerful laptop without paying a premium, this is among the very few out there worth considering. And, you're getting a vivid screen, an ErgoLift hinge for a better typing position and that legendary ASUS ScreenPad to improve your productivity with it. So you're basically getting a feature-rich laptop for considerably less than its rivals.
Read the full review: Asus VivoBook S15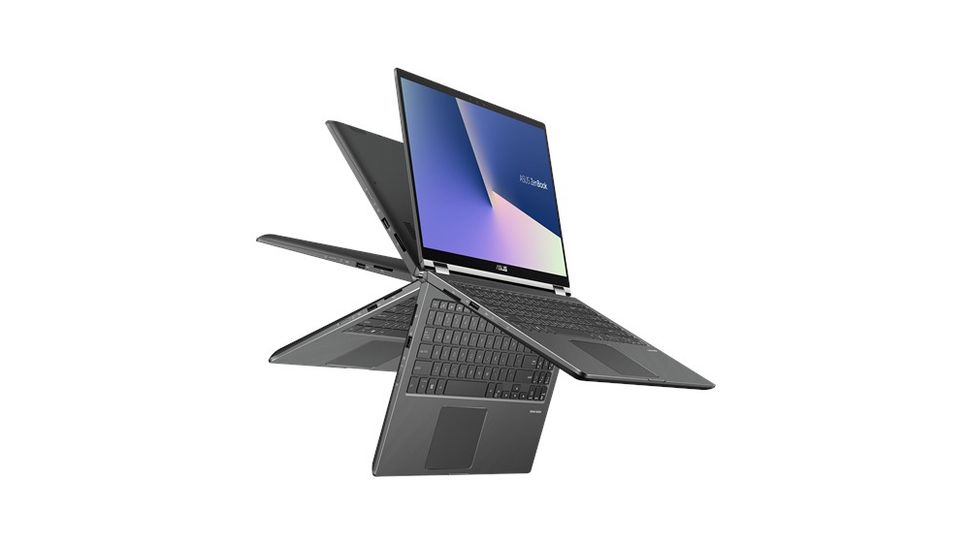 If you are looking for a great all-rounder that ticks a lot of boxes, then you'll appreciate the Asus ZenBook Flip 15. This premium laptop delivers all the right basics and a few innovative extras on top of that. Among the best Asus laptops out there, this 2-in-1 top-notcher boasts powerful specs – including a discrete graphics card – as well as a stunning touchscreen display, a flawless design, plenty of ports, facial recognition login, and a portable chassis. As for its extras, if the unique 360-degree ErgoLift hinge, Asus ScreenPad, Harman Kardon speakers and Alexa integration don't impress you, we don't know what will.
Read the full review: Asus ZenBook Flip 15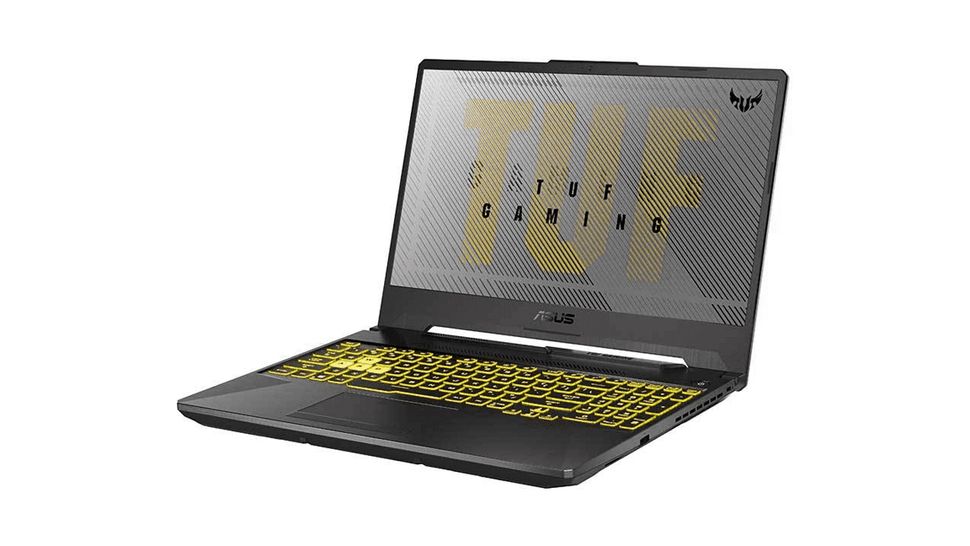 Budget-minded gamers have another excellent option in their hands. While Asus TUF A15's price tag isn't exactly bargain basement, it is among the best Asus laptops for those who can stretch their budget just a bit for the sake of performance. This laptop touts not just an excellent display with a 144Hz refresh rate option and fantastic battery life, but also AMD's latest chips and Nvidia's best graphics cards for gaming in the budget and mid-range sphere. This gaming laptop is never going to compete with the most powerful out there, but it's an excellent value for gamers who don't really care to.
Read the full review: Asus TUF A15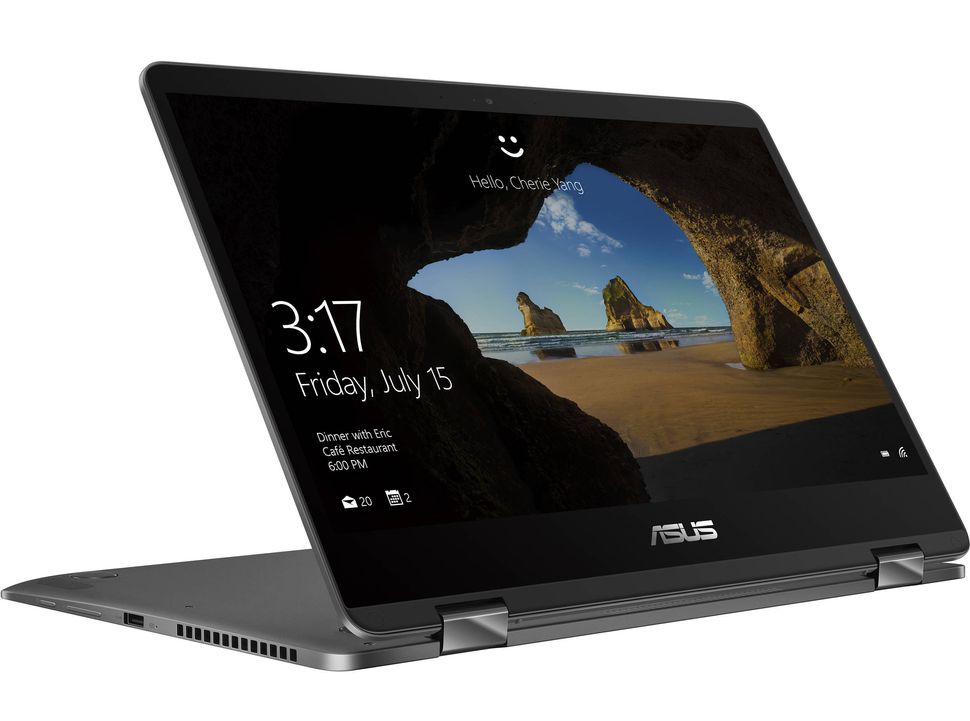 Of course, if you need something that will get you through some photo editing and light video rendering, as well as has its share of bells and whistles, it's the Asus ZenBook Flip 14 that might be the best Asus laptop for you. This elegant 14-inch stunner is strong contender for 2-in-1 fans as well, offering form factor versatility backed by a great performance. It's not for the budget minded, but for what it offers, it's definitely worth its price tag.
Read the full review: Asus ZenBook Flip 14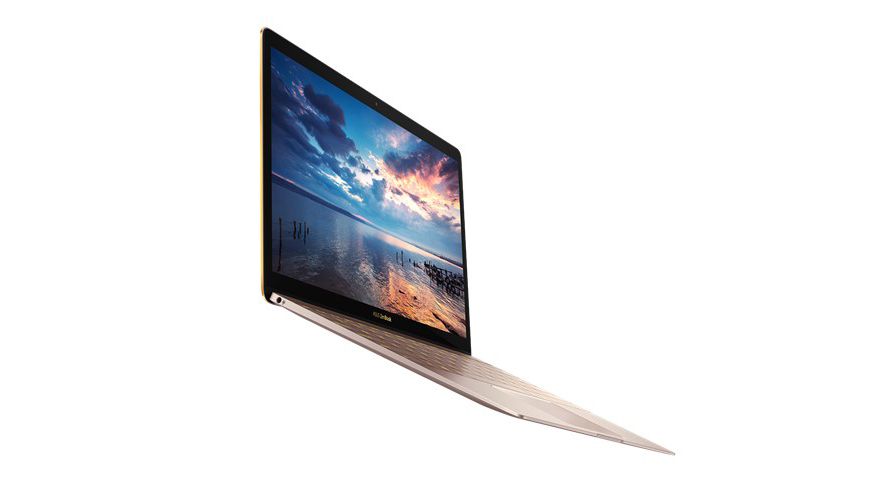 If you're looking for the very best all-round Asus laptop, then the Asus ZenBook 3 is the one to get. This is an exceptionally light Asus laptop, measuring less than half an inch thick, and weighing only two pounds. Asus's ZenBook range of ultra-thin laptops have shown the world how to do gorgeously-designed thin and light laptops right, all the while packing with powerful components. It's a pricey laptop, to be sure, but if you're after the very best of what Asus has to offer, the ZenBook 3 is a fantastic choice.
Read the full review: Asus ZenBook 3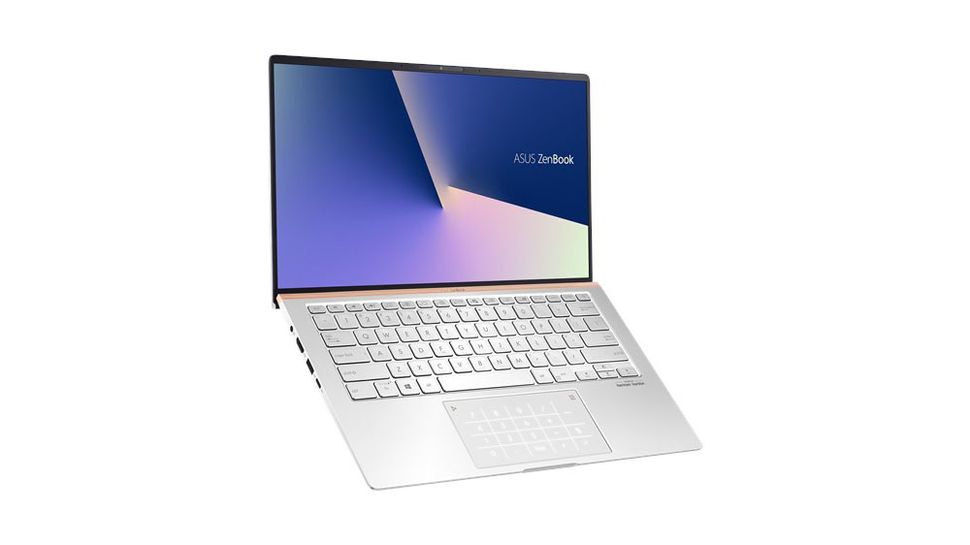 Asus is offering another reason to go for 13-inch laptops – the numeric pad that's understandably a constant no-show on most laptops. The ASUS ZenBook 13 UX333FAC has found a way to add the feature, albeit a virtual one, on its trackpad, which now acts like Apple's Touch Bar to accommodate it. But, it isn't the only feature this laptop boasts. It's got excellent battery life, a thin bezeled display and an impressive performance in a sophisticated chassis that you can easily show off at business meetings. The keyboard is slightly cramped and the display is non-touch, but it's pretty affordable so those aren't deal-breakers.
Michelle Rae Uy also contributed to this article.