Photographers should skip the iPhone 15, if these iPhone 16 Pro rumors are true
Opinion: The latest iPhone rumors mean I'm now inclined to wait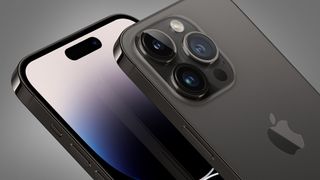 (Image credit: Apple)
Like many camera-loving iPhone owners, I'm keeping a close eye on the latest iPhone 15 rumors to see if it'll soon be time to upgrade – but despite the obvious temptation, the latest iPhone 16 speculation has convinced me that it might be wise to wait another year.
Why? There are two main reasons. Some new rumors from seasoned Apple industry analyst Ming-Chi Kuo suggest that the iPhone 16 Pro and 16 Pro Max are going to come with a new stacked Sony sensor (potentially based on a design that was announced in 2021), which could offer a significant boost to low-light performance and dynamic range.
Perhaps even more importantly, it looks increasingly likely that Apple's new periscope zoom cameras – which could be exclusive to the iPhone 15 Pro Max this year – will truly only truly flourish in the iPhone 16 series.
According to rumors, the iPhone 16 Pro will be the first mid-sized iPhone with a periscope zoom lens, while the iPhone 16 Pro Max could even get a longer super-telephoto camera.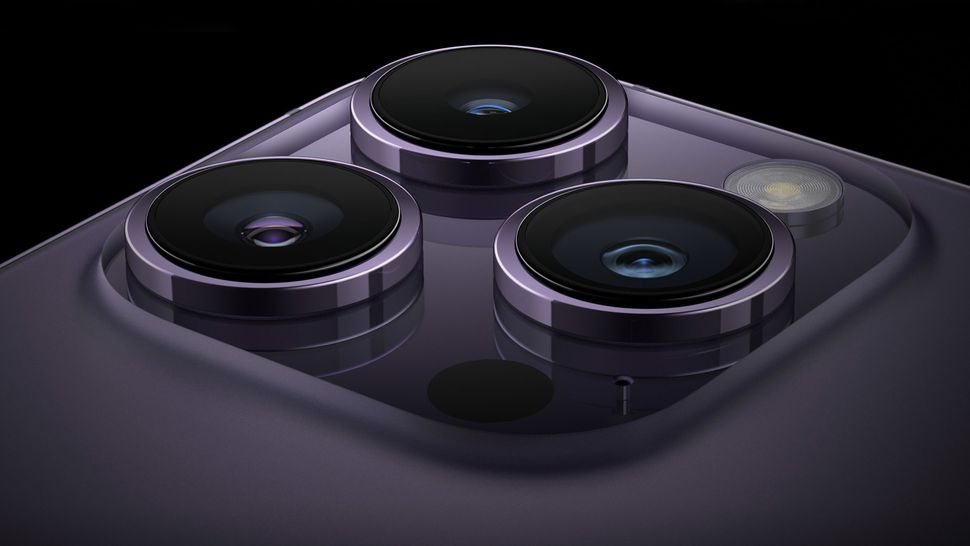 Of course, no-one should finalize buying decisions based solely on rumors – and if I'd waited for the 'perfect' iPhone camera, I'd still be using an iPhone 3GS. But as TechRadar's former cameras editor, my phone's photographic powers are the most important reason to upgrade.
And right now, the combination of those rumors about the iPhone's sensor and periscope zoom are pushing me towards waiting – and away from preemptively trading in my current iPhone ahead of the iPhone 15 launch next month.
Camera hardware still matters
This doesn't mean that the iPhone 15 or iPhone 15 Pro Max will be photographic disappointments. Overall, they're expected to be the biggest updates for three years, with Bloomberg's reliable Mark Gurman predicting that "big camera improvements" will be a significant part of that.
There's also a chance that the iPhone 15 rumors will be wrong, or that Apple will surprise us on September 12 or 13 with a new must-have camera feature that we didn't know we wanted. I certainly didn't see Apple ProRaw, Cinematic mode, or Action mode coming before they were announced in the past few years.
But as things stand, if you're a photographer or videographer who gravitates towards Apple's 'Pro' series iPhones, the iPhone 16 sounds like it'll be the technological 'leap' year that comes around every so often. Because while computational photography (processors and algorithms) is still the big driving force behind smartphone cameras, old-school camera hardware (sensors and lenses) still matters. And that's why the iPhone 16 series sounds worth waiting for.
Those new rumors from Ming-Chi Kuo suggest that the iPhone 16 "will adopt [a] more stacked design CIS", or image sensor. Stacked sensors are nothing new and current iPhones already have them, but the suggestion here concerns a next-gen stacked design – and the most likely one is a leap that Sony announced back in 2021 (above), which most recently appeared in the Sony Xperia 1 V as the Exmor T.
This stacked CMOS sensor is the first to have 'two-layer transistor pixels'. This means that, unlike most of today's stacked sensors, Sony's sensor separates the pixel transistors and photodiodes onto two levels, increasing the size of the latter. In theory, that means much-improved low-light performance, less noise, and improved dynamic range.
I say 'in theory' because hardware is only one part of the image pipeline – and as we discovered with Xperia 1 V, processing (or the lack of it) can still have a big impact on the final results. But Sony claims that this design exposes each pixel to twice as much light as a traditional back-illuminated CMOS sensor. Plug that into Apple's processing pipeline, and there's the potential for some great results.
The most likely improvements would be in high-contrast scenes, night-time photography and video. Samsung has the slight edge on Apple when it comes to low-light photography and astro-style shots – like photographing the August Blue Moon supermoon – so a helping hand from Sony's new sensor technology would certainly be very welcome.
But even if the iPhone 15 Pro managed to get this new stacked sensor, I'd still be tempted to wait due to the stronger rumors about the iPhone 16 Pro's periscope zoom...
Looking further ahead
Whenever Apple introduces a new hardware-based feature, my question is always what's been left out. Apple likes to spread its innovation over two or three product generations in order to keep the upgrade cycle moving – and this will also likely happen with the iPhone's new periscope zoom.
Right now, the iPhone 15 camera predictions are strongly suggesting that Apple's first periscope zoom will be reserved for the iPhone 15 Pro Max. Periscope zooms are important because they're a hardware-based approach to magnification, and superior to digital or 'super-res zoom' techniques. And I would much rather have that in a 6.3-inch phone (which is the iPhone 16 Pro's rumored screen size), than a ginormous 6.9-inch one like the 16 Pro Max.
But even if you're happy to go for the pricey Max this year, its iPhone 16 successor may still give you a reason to upgrade again sooner than you'd like to.
A few weeks ago we saw credible rumors that Apple's biggest phone could squeeze in a 'super-telephoto' zoom lens. In theory, that would mean at least a 10x optical zoom, or at least one that goes well beyond the 5x or 6x zoom rumored for the iPhone 15 Pro Max.
No-one truly knows what Apple has in store for its September launch this year. But based on all of these rumors – and Apple's history when introducing big new features – I think the iPhone 16 Pro is going to be the photographic sweet spot for me, and that most likely means skipping the iPhone 15 Pro.
A camera-sized investment
The alternative, of course, is buying an iPhone 15 Pro and upgrading to its successor next year, if the latter does indeed bring the photographic leap I'm looking for. But these days, buying an iPhone is as big a financial investment as getting a mirrorless camera – and the Pro series has been tipped to get an unwelcome price hike.
Based on the latest rumors, the 512GB version of the iPhone 15 Pro (the one I'd go for due to photo and video storage) will cost $1,399 / £1,529 / AU$2,419 when it goes on sale from September 22. That's only fractionally less than my Fujifilm X-T5. So while trade-ins would be possible next year, I'd still likely avoid the hassle and depreciation, and wait for the iPhone 16 series.
I've no doubt that the iPhone 15 series will make excellent photography companions, if not quite ready to regain the top spot in our guide to the best camera phones.
But if, like me, you prize a phone's cameras above all else and prefer a handset slips easily into your pocket, then the tea leaves are suggesting that it'll be wise to wait one more year to upgrade.
Sign up for Black Friday email alerts!
Get the hottest deals available in your inbox plus news, reviews, opinion, analysis and more from the TechRadar team.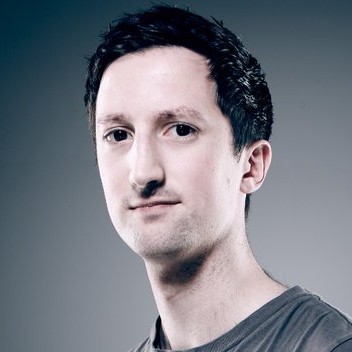 Mark is TechRadar's Senior news editor. Having worked in tech journalism for a ludicrous 17 years, Mark is now attempting to break the world record for the number of camera bags hoarded by one person. He was previously Cameras Editor at Trusted Reviews, Acting editor on Stuff.tv, as well as Features editor and Reviews editor on Stuff magazine. As a freelancer, he's contributed to titles including The Sunday Times, FourFourTwo and Arena. And in a former life, he also won The Daily Telegraph's Young Sportswriter of the Year. But that was before he discovered the strange joys of getting up at 4am for a photo shoot in London's Square Mile.