Before the iPhone 14 Pro was launched in September, 2022, our best phones list was topped by the Galaxy S22 Ultra. Then we gave the iPhone the number one position. After reading our Galaxy S23 Ultra review (and buying one myself), it's time for Samsung's best phone to reclaim its top spot. It is the best phone you can buy, if you can afford it. It's not perfect, and there may be a better fit for you, but it deserves recognition as the cutting edge of mobile phone technology.
Why is the Galaxy S23 Ultra the number one phone? Because it does so much more than any other phone, and Samsung has spent years of time and effort refining and expanding every feature on the device. I've been using Galaxy phones since the very first. Samsung has been continually improving every tiny aspect.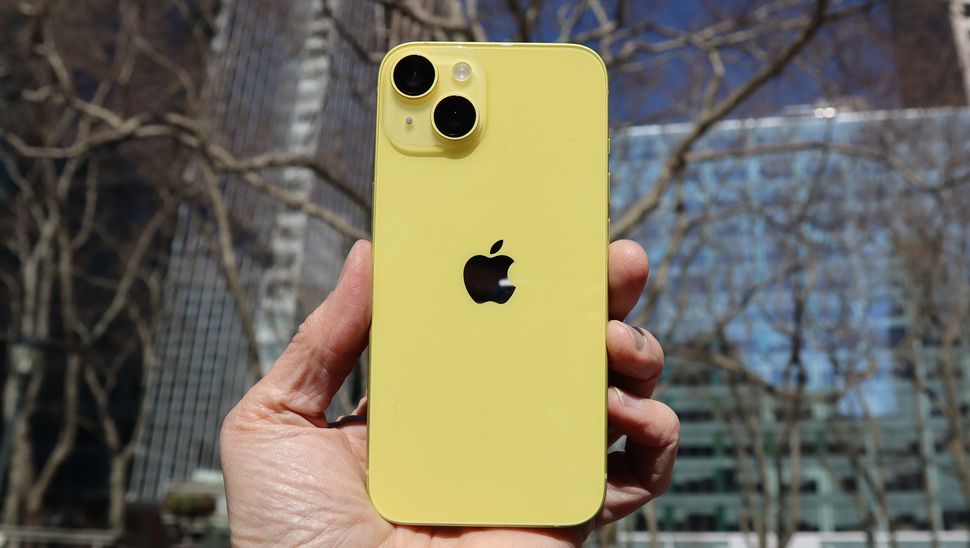 To a fault. For most, the Galaxy S23 Ultra does too much. The Apple iPhone 14 makes most of the decisions for you, and it takes away the things you don't need. The things Apple thinks you don't need.
The Galaxy S23 Ultra tries to do everything and please everyone. The iPhone 14 Pro is built to please mostly Apple itself, but Apple is a pretty cool customer. It's no wonder that the former is our favorite phone in February, and by the end of a long year, we're ready for the latter to just make some decisions for us.
Enjoy the battle. It doesn't matter, it's just smartphones. Every phone on our best phones list is worth buying. We've reviewed all of them. If you don't like our number one, two, or three, check out four through eight. They're all great. So, enjoy the argument, and let's have a clean fight.
The S23 Ultra is too expensive to be number one, but…
The Galaxy S23 Ultra is too expensive, and that's a serious concern. However, Samsung Galaxy phones get very aggressive deals at launch. You can find a significant bonus for a trade, as I did. Or, you can sign a long-term agreement for a better deal.
There are caveats, but in the phone world we say 'Nobody pays full price for a Samsung.' When you're going to trade later, a Samsung phone holds its value almost as well as an iPhone – if you trade it back to Samsung. Apple gives you considerably less for competitor devices on trade, but Samsung will give you a bonus. .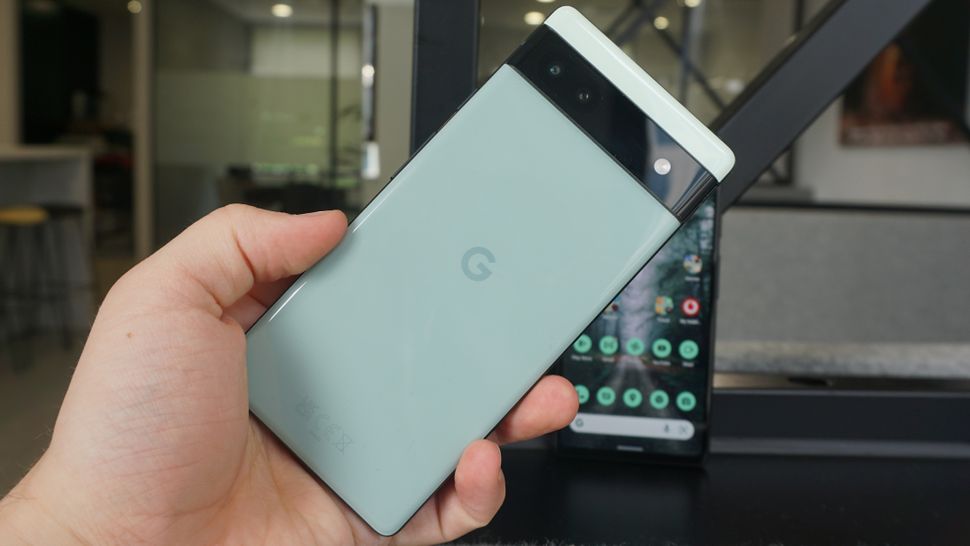 In truth, comparing the value of two super-expensive phones is silly. That's why our number two phone is the Google Pixel 6a, and why we have a number of bargain phones on our list. The Pixel 6a is the cheapest phone on our list, and even the flagship Pixel 7 Pro is less expensive than last year's iPhone 13, the most affordable iPhone we recommend.
If the iPhone 14 Pro is a better phone, prove it
The Galaxy S23 Ultra is simply a better phone in the ways that matter most. We want a phone that lasts a long time, and the Galaxy has great battery life. We want a phone that is durable and won't be out of commission for repairs and service. Also, at this price we're expecting a phone that replaces a point-and-shoot camera, with great photo versatility.
Of all the phones we've seen in the last couple of years, the S23 Ultra clocks the longest time on our intensive battery rundown test. It may not last two full days without a charge, but it will last longer than an iPhone 14 Pro Max, for sure.
The Apple A16 Bionic chipset in the iPhone scores the highest on benchmarks, but benchmarks aren't real life. Playing Call of Duty: Mobile side-by-side, with all of the graphics maxed out, the Galaxy S23 Ultra looked better than my iPhone 14 Pro. Samsung allows the display to pop more, while Apple keeps things neutral. Graphics performance on both phones was almost identical, and the Samsung held higher frame rates more consistently than the iPhone could.
Even better, the Galaxy phone lets you truly multitask, while Apple still keeps most apps separate from each other. On the Galaxy, I can play Marvel Snap while I'm in a Google Meet video conference. I can track my Uber order in a pop-up window while I'm reading Twitter. Samsung actually puts the power to use, while Apple mostly wins benchmarks.
The iPhone 14 Pro scores enviable wins over the Galaxy S23 Ultra. The iPhone's screen is brighter, though I never had trouble reading either phone in very bright sunlight. Face Unlock uses infrared detection, not just a selfie camera, so it's secure enough to use for payments. There's a LIDAR sensor on the back, and a satellite radio inside to send emergency messages via space.
It's hard to explain how those features make the iPhone much better. On the other hand, it's easy to explain the benefits that Samsung offers. The Galaxy S23 Ultra has a hidden pen. It can run apps in a desktop environment. It has easy shortcuts to organize your apps or add tools and widgets to a side panel, instead of your home screen. And I haven't even gotten to the cameras on these phones.
The Ultra camera is better and not because of the pixels
The Galaxy S23 Ultra lets me shoot in full 200MP. I almost never do. I don't need an image that large. The big, new 200MP sensor may have been a huge selling point for the Galaxy S23 Ultra, but it isn't the camera feature that makes a difference.
I love the Food mode on Samsung's camera, and it's been further improved for the Galaxy S23. Food mode is like portrait mode for food. It focuses on your dish and slightly blurs the background. More importantly, it applies better lighting and warm color tones to food. It makes food look appetizing.
Is it realistic? Who cares?! You can't eat my scone anyway, you just get to look at a photo. The iPhone takes food photos that are more lifeless, and less appealing. The Galaxy warms up your food photos, and they look the way you hope they'll look.
That's why I prefer the Galaxy S23 Ultra's camera. No matter what shot I take, the Galaxy gets it done and produces images better than I expected. Photos may not be technically accurate, but the world is drab. I want the nice bright colors, the greens of summer, to make you think that all the world is a sunny day.
Other iPhone 14 Pro reasons that don't really matter
The iPhone is more symmetrical than the Galaxy. The attention to detail is minute. If you peer deep inside the tiny speaker holes, there are even tinier speaker grills. Other phones don't bother with this level of detail.
The gaps between the screen and the metal frame are almost invisible, undetectable to your fingertips. The bezel is tiny, and it is the exact same width the entire diameter of the phone display. The corners are gently rounded in a perfectly circular arc, and consistent at every corner. Like I said, there's a lot of symmetry here.
From a design perspective, if you want to break out the jeweler's loupe and inspect the fine craftsmanship of the Apple iPhone 14 Pro, you'll be rewarded. No other company pays such strict attention to detail.
Apple fans like to believe that this exterior perfection means the internal components and even the software design has gotten the same attention to detail. If the iPhone is a finely crafted instrument, on par with a Rolex, then the hidden movements inside must be as minutely perfect as the outside.
Except that Apple doesn't even make all of those components. The screens come from Samsung and LG. The processor is an Apple design that is produced on another company's chip foundry. The camera sensor is from Sony. The glass is from Corning. All of the best parts of the iPhone are made by somebody else, and then those parts get sent to an assembly in China or India, where it all gets put together.
If these elements of design are more important than, say, long battery life or better camera options, you should buy our number three phone. It's a fantastic phone, the best iPhone ever, and that's why it's on the list.
I've used both Samsung and Apple service, and I have been satisfied with both. It may seem easier to walk into an Apple store for service, but you also need to make an appointment, and that can put you days behind if you live in a crowded 'burb.
For Samsung, you can still get your phone fixed under warranty at plenty of retailers. In the US, most Best Buy and uBreakiFix locations are authorized. I'm not sure that I trust a third party as much as I trust walking into an Apple store to repair my Apple gear, but I haven't had any trouble so far.
I've even tried self-repair. Both Apple and Samsung offer self-repair options. Samusng makes it a bit easier, but I still recommend letting a professional do it, if you don't have experience heating and loosening electronic glue.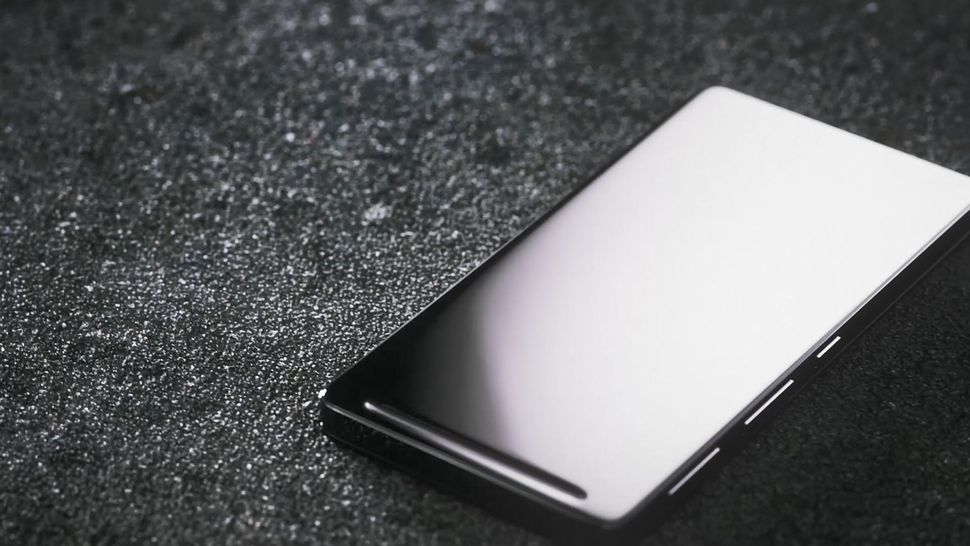 Which phone is less likely to break? Based on what the manufacturers have told us, I'm feeling good leaving my Galaxy S23 Ultra naked without a case. It uses Corning's Gorilla Glass Victus 2, which is designed for larger, heavier phones, and can supposedly take a fall to pavement.
The metal frame has also been strengthened this year, and Samsung was the first major manufacturer to offer IP68 water resistance across the board. Even the S Pen can take a dip in the tub.
Durability is one of the most important things I look for when recommending a smartphone. Phones shouldn't break in a simple accident. A phone is only worth the money if you can keep it for years. Phones should also be cheap and easy to repair. Both Samsung and Apple have a proven track record, though I'm more inclined to keep my iPhone 14 Pro in its protective case.
Could an iPhone 15 Pro knock Samsung from the top?
First, a significant price drop from Apple seems unlikely, but it would make the expected iPhone 15 Pro a much tougher competitor for the top spot on our best phones list. The iPhone 14 Pro is the second most expensive phone there, even more than the foldable Galaxy Z Flip 4 in most regions. Even the iPhone 13 is still too expensive, considering the excellent Pixel 7 Pro is around the same price.
Second, a highly durable iPhone would be a clear winner. If the iPhone 15 Pro were rated for MIL-STD 810H durability, like the Lenovo ThinkPhone by Motorola, it would be easier to rank number one. A phone that can be dropped from a moving Jeep without breaking is a phone I will keep in my pocket for a long time.
Finally, Apple has taken a serious hit this year to its reputation for battery life. The iPhone 13 Pro scored higher than the iPhone 14 Pro on many battery life tests, including those from testing company DxO Mark. Apple needs to take power management more seriously. An iPhone 15 with greatly improved battery, faster charging, and a USB-C port for more accessory options would be the strongest contender.