WWDC 2019 as it happened: everything announced during Apple's keynote
iOS 13, macOS Catalina, Mac Pro and a whole lot more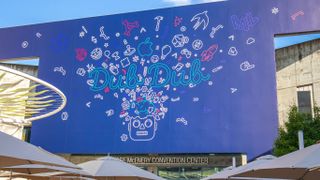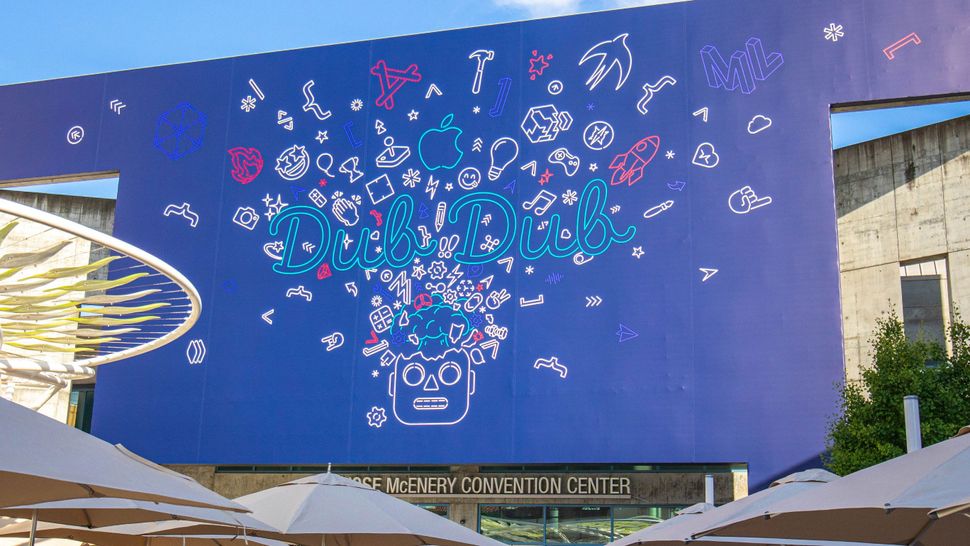 Apple's WWDC 2019 did not disappoint with a number of high-profile announcements and launches made during its two-and-a-bit hour keynote - and as well as new software, we also got a smattering of new hardware as well.
Oh, and if you missed it, Apple also killed off iTunes in the process.
To relive the full keynote, you can go back through our WWDC 2019 live blog over the next few pages, but for those of you who just want to cut to the chase, hit the links below for a detailed look at each of the big announcements.
WWDC 2019 key announcements
WWDC 2019 keynote: as it happened
All times in Pacific Daylight Time on June 3, 2019
12:15 - He's summing up - all the platforms are going to be available from today as a beta, and the public beta in July. And as ever, the new software, like the iOS 13 update, will be launched around September (when the iPhone 11 will appear).
AND THAT IS IT, WE ARE DONE. That was intense, thanks so much for sticking with me. Now to write all this up...
12:13 - SwiftUI is definitely getting the biggest cheer - shocking in this room full of developers.
Federighi is back - and the same native framework is going to be available for creating Watch apps as well. It'll work across all the platforms... and that looks like it for today. Please let that be it.
Tim is back. Bring me salvation, sweet CEO. Let me go.
12:10 - Seeing a demo of the new way of working with SwiftUI - the devs in the room are loving this. It's rather easy to drag and drop modules into the app when creating it, and has Dark Mode support built right in.
Every time something changes in the code, it's showing nicely in real time.
12:07 - There's a new framework coming, called SwiftUI. It's built in the platform, making it even easier to make better apps with less code. Could this help people coming into the app world?
Federighi is showing how much less code needs to be made, and someone just gasped and shouted 'WHAT?'.
It's true, there's a lot less in there, so these things will be a little neater.
12:06 - Craig is back, and is really talking up AR. Says it's going to be a 'huge year'... before talking about Swift.
450,000 apps on the Store are using Swift at the moment, apparently.
12:05 - Got to say - I'm not really into Minecraft but this looks really sweet. I'm not sold on AR just yet, as I've never managed to sell the idea to small people, but when this comes to glasses... then we're going stratospheric.
12:03 - This is a cool new feature. You can create Minecraft structures in real life, on a flat surface, and it can show people IN Minecraft at the same time. And that means that users can even interface with the small people in there.
There's some weird fringing around her feet, admittedly, but come on, this is some futuristic shiz right here.
11:59 - COME ON GARETH, LOOK ALIVE. THIS IS WHY YOU TRAIN. OK, OK... onto VR and AR, with a RealityKit update. What's happening Craig? That's coming into the ARKIt, and Reality Composer is a new app - a drag and drop interface making it easy for developers to make new apps, and it works across Xcode and iOS.
ARKit 3 is the latest update to the platform - people occulusion and motion capture is happening natively, so you'll be able to interface virtually with people better than ever before.
Oh, more on Minecraft now, with Lydia and Saxs from Mojang coming to demo gameplay.
11:58 - The Mac Store updates are coming this Fall / Autumn.
11:57 - We're getting a demo on the new apps being ported from phone to Mac... guys, I'm starting to flag here. I've been typing for over two hours straight and I've not been to the restroom. My legs hurt as much as the tips of my fingers. PLEASE SEND HELP.
11:55 - Apps are getting access to the Xcode portal, meaning you can make a single apps that can span across iPhone, to iPad, to Mac, bringing Catalyst technology to Macs.
Gameloft are stating that it was simple to code the game onto the Mac, and Twitter is back as a static Mac app as it was 'so easy' to do, including native Mac features.
Apple is going hard on making the App Store on the Mac a real thing - could this be a watershed moment?
11:53 - Screentime is coming to the Mac, as well as an overhaul for a suite of stuff for the apps - Notes, for instance, is getting a bit of a switch up, but again Federighi has zoomed by that.
11:52 - Find My is coming to the Mac, and while it's been there for a while, when things are getting dicey and you can't find your device, it will send out an encrypted message to nearby Apple devices through Bluetooth, so you can get an idea where it is if turned off.
Okay, 'Find My' on Mac is seriously cool. Using Bluetooth to send out a beacon to other nearby Apple devices, and securely uses the network to get your device's location back to you. #WWDC19June 3, 2019
Activation lock is there too, and you're able to lock it down and make it useless to thieves.
11:51 - Voice control is coming to the macOS platform, allowing users to control all manner of things with their voice. Up the volume? Start a mail message? Dictate the text? That's all coming - seems pretty big, but Apple has glossed over it quickly.
11:48 - Sidecar is announced! What is that? Well, you can use the iPad as a second display for your Mac. We've been using Duet for the same thing - this will be so much easier.
And with Sidecar, you don't need to do it with a wire - you can use your tablet with the Apple Pencil as an input device.
11:45 - With the Apple Podcasts app, Apple is able to index the words on each podcast and can search for what was spoken on each, so you can find them more easily.
The Apple TV app has Dolby Atmos, and 4K HDR. This is being rattled through quickly.
11:44 - Craig is being funny - he's saying that iTunes isn't complex enough - so they should add calendar, Safari and a dock into it.
Wait, Apple had a better idea. How about splitting iTunes into Apple Music, Apple Podcasts and Apple TV?
11:43 - Tim is back so we can talk about macOS. There's a new version coming, and Craig Federighi is coming to talk about it. What's it going to be called? That's the big question.
It's MacOS Catalina.
Usually we get a lot more of a build up to that.
Sign up for Black Friday email alerts!
Get the hottest deals available in your inbox plus news, reviews, opinion, analysis and more from the TechRadar team.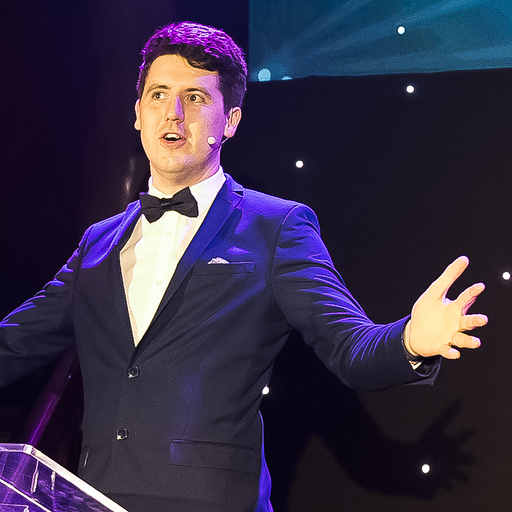 John joined TechRadar over a decade ago as Staff Writer for Phones, and over the years has built up a vast knowledge of the tech industry. He's interviewed CEOs from some of the world's biggest tech firms, visited their HQs and has appeared on live TV and radio, including Sky News, BBC News, BBC World News, Al Jazeera, LBC and BBC Radio 4. Originally specializing in phones, tablets and wearables, John is now TechRadar's resident automotive expert, reviewing the latest and greatest EVs and PHEVs on the market. John also looks after the day-to-day running of the site.