Want an Nvidia RTX 3080 Ti? These gaming PCs could net you one as Prime Day concludes
Time is running out to get an RTX 3080 Ti this week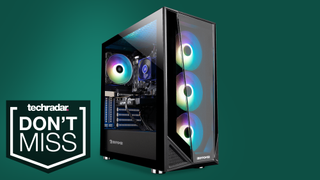 (Image credit: TechRadar)
As expected, we've not seen any Prime Day deals for the Nvidia GeForce 3080Ti on its own this week, but we have seen it in several gaming PCs.
As Amazon Prime Day wraps up for another year, you've likely seen plenty of incredible deals for gaming laptops, gaming PCs, and even PC components. But even with some hefty discounts, these can be incredibly expensive investments.
With it being a huge challenge to find a GeForce 30 series graphics card on its own, others have turned to gaming PCs that have them pre-installed. Thankfully, there's a few on Prime Day that we've found that feature some significant discounts, ready to ship to you with a GeForce 3080Ti installed.
Best 3080Ti gaming PCs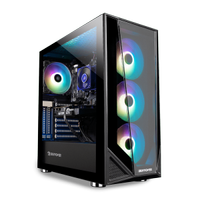 Gaming RDY LCMBG205 Gaming PC: $3,799.99 $3,599.99 at iBuyPower
Save $200 - If you're looking for a PC that has the GeForce 3080Ti pre-installed to save you searching for one, this is a PC that can help you future-proof your games for the next few years. Featuring a 1TB M.2 SSD alongside 32GB of DDR4 memory, alongside an Intel Core i9 at i9-11900KF Processor (8X 3.50GHz) to boot, this is a PC definitely able to run current games at Ultra settings for a long while.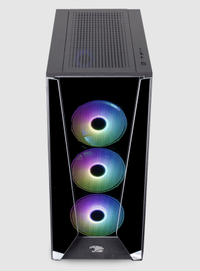 AMD Ryzen 9 RTX Gaming PC: $3,569.99 $3,369.99 at iBuyPower
Save $200 - A PC with an AMD Ryzen 7 CPU instead, the 5800X is built for gaming, with eight cores and speeds of up to 4.7GHz. The PC also features a 500GB M.2 SSD with 16GB DDR4 memory, so you can easily have Fortnite run on 'Epic' settings all weekend-long. This is a PC that's ready to run other current games on Steam, Game Pass and more at Ultra settings for a long while to come.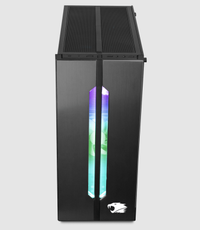 Intel Z590 Gaming Evo RTX II: $4,029.99 $3,729.99 at iBuyPower
Save $300 - Featuring a 1TB M.2 SSD alongside 32GB DDR4 memory, with an Intel Core i9 at i9-11900KF Processor (8X 3.50GHz) to boot, this is a PC that can run the upcoming Forza Horizon 5 and Halo Infinite at their best settings, as long as you have a great monitor to boot. Even better if it runs at a 4K resolution.
What's the deal with the stock?
Mainly in part due to the pandemic and NVIDIA's error in under-estimating the demand, the 30 series of the GeForce graphics cards have been incredibly difficult to find, ever since they were announced back in October.
With many having waited for these successors and their hard-earned money saved up, it's frustrated many that they can't attain one for their PC, especially with the massive amount of games that's coming to Xbox GamePass across 2021.
The main aspect to consider, is whether you want to go all the way and upgrade your entire PC instead. If you were thinking that the motherboard was due for an upgrade, or the hard drives were wearing a bit thin, perhaps it's ready for a complete regeneration of your gaming PC instead.
More Amazon Prime Day deals
Sign up to receive daily breaking news, reviews, opinion, analysis, deals and more from the world of tech.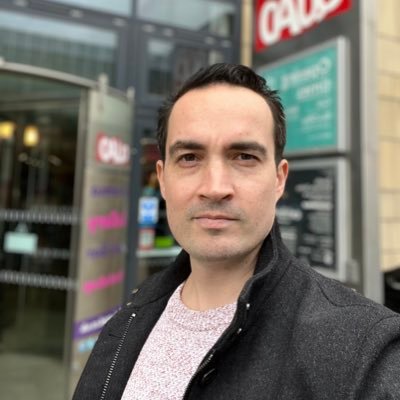 Software & Downloads Writer
Daryl had been freelancing for 3 years before joining TechRadar, now reporting on everything software-related. In his spare time he's written a book, 'The Making of Tomb Raider', alongside podcasting and usually found playing games old and new on his PC and MacBook Pro. If you have a story about an updated app, one that's about to launch, or just anything Software-related, drop him a line.