If you're the kind of person who sees paying for internet as a necessary evil, then you're going love the cheap broadband deal we're bringing exclusively to TechRadar readers. It's from POP Telecom, it's for 12 months and it costs a measly £16.80 per month!
That makes it the very cheapest pay monthly internet deal on the UK market right now. And if you feel certain that there must be a catch or some hidden charges, then we'll happily disappoint you. There's absolutely nothing to pay upfront and includes line rental and a free Wi-Fi router.
You have until April 8 to lay your hands on the lowest priced broadband only deal around, so be sure to get in there quickly.

POP Telecom's super cheap broadband deal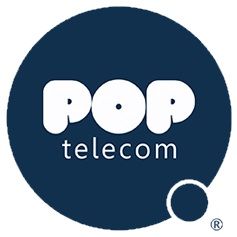 POP Broadband | 12 months | Up to 17Mb | Line rental inc. | FREE activation | £16.80 per month
This is a frankly astonishing price for your home internet connection of the likes we very rarely seen. Only TalkTalk comes close at the moment. Your telephone line comes free, or pay an extra fiver a month to get unlimited anytime calls to UK landlines. Total cost of 12 months £201.60
View Deal
Who is POP Telecom?
You may not have heard of POP Telecom, but it's been around for more than two decades and has the connections to cover around 94% of the UK. It claims to be one of the fastest growing telecommunication companies in the country today.
If you want to compare our exclusive broadband deal to what else is on the market, or just want to get your home internet through a more recognisable provider, then we're here to help you find the best deal for you. Whether it be super fast fibre broadband, broadband and TV, or any other broadband package deal, our price comparison tools will help you pay the least for your internet.