New Samsung Galaxy S9 colors have debuted at MWC 2018, but your favorite shade might have been left off of the list.
This new smartphone, including the larger Samsung Galaxy S9 Plus, are launching in three colors around the globe, including in the US, UK, Europe and Australia.
While more options could follow the launch, you'll find the official colors below for the S9 and S9 Plus.
Midnight Black
The S9 and S9 Plus are guaranteed to arrive day-one around the globe with the Midnight Black color variant available. While not the color that best shows off the curves of Samsung's lush, modern smartphone, it's a trusty option that looks good in just about any Samsung Galaxy S9 case, and works to make the Super AMOLED display really pop out.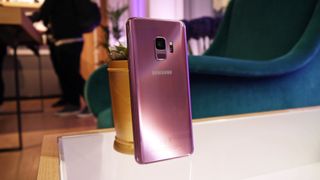 Lilac Purple
The S9 and S9 Plus will be launching in a brand new color: Lilac Purple. This option is like if Orchid Grey added one more drop of purple to the mix. It's got a soft look that adds to the already-premium design of the Galaxy S9.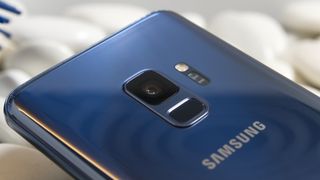 Coral Blue
This color option debuted in the US for the S8 and S8 Plus in July 2017 – three months after the official launch of the phones. But it's now available day-one around the world.
While not the preferred option for those hoping for a gold or silver variant, Coral Blue looks stunning nevertheless.