Olympus chief sacked
Brit Michael Woodford told to "catch a bus to the airport"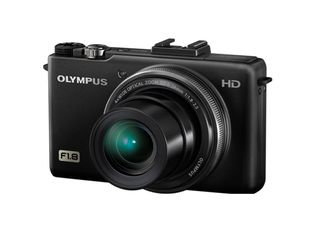 Olympus has sacked its chief executive, Michael Woodford, after only two weeks in the position.
Woodford, who is British, was apparently fired after a "management culture clash" with the mainly Japanese executive team.
After the decision, shares in the company lost nearly a fifth of their value. Woodford had worked at Olympus for 30 years, previously heading up the company's European operations. It was hoped that he would be able to bring the same success he had found in Europe to the Japanese parent company.
Woodford's predecessor, Mr Kikukawa, complained that Woodford would often bypass the heads of company divisions to give orders, and "ignored our organisational structure and made decisions entirely on his own judgement."
For the time being, Woodford will remain as a board member, but has been stripped of his voting rights until the annual shareholders' meeting next year, when new directors will be presented.
Woodford was one of the only non-Japanese citizens to run large Japanese corporations. Speaking in a recent interview he said, "I understand why Japan gets tagged with the 'unique' label; it's one of the most impenetrable cultures for outsiders."
Culture clash
Speaking to the Financial Times Woodford claimed that there was another reason for his dismissal. He believes that the firing comes as a result of his inquiries into the acquisitions which took place before he joined the board.
Woodford had apparently been trying to discover an explanation for payments relating to the 2008 purchase of Gyrus, a UK medical equipment company, along with 3 other acquisitions in Japan.
After not being allowed to speak at the board meeting on Friday which voted unanimously to dismiss him, "They told me to catch a bus to the airport," he said.
Via Financial Times and New York Times
Sign up for Black Friday email alerts!
Get the hottest deals available in your inbox plus news, reviews, opinion, analysis and more from the TechRadar team.
Amy has been writing about cameras, photography and associated tech since 2009. Amy was once part of the photography testing team for Future Publishing working across TechRadar, Digital Camera, PhotoPlus, N Photo and Photography Week. For her photography, she has won awards and has been exhibited. She often partakes in unusual projects - including one intense year where she used a different camera every single day. Amy is currently the Features Editor at Amateur Photographer magazine, and in her increasingly little spare time works across a number of high-profile publications including Wired, Stuff, Digital Camera World, Expert Reviews, and just a little off-tangent, PetsRadar.