Best 4G LTE phones 2014: 15 to choose from
Top speeds, premium quality, what more can you ask for?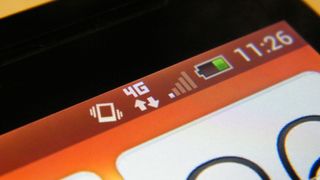 4G LTE is pretty much standard when you're buying a smartphone these days. But the question remains: Does your phone have the best 4G LTE you can get?
In case you didn't know, 4G and LTE actually offer different service speeds, with the latter being much faster. Carriers with the high-speed network allow for quicker uploads, and downloads are quicker than ever before - but you'll need a newer phone to use this super fast data connection, as many older mobiles don't have the necessary radios inside them to hook into the frequencies used by 4G systems.
Though don't fret if your phone is from the dinosaur era - mobile networks are falling over themselves to stock new 4G-ready phones and updated versions of popular current models, with some of the best handsets from the top makers supporting LTE bands.
Lucky for you, we've done the hard work, so sit back, relax and check out the best 4G LTE phones compared.
1. Samsung Galaxy S4
The Samsung Galaxy S4 was an extremely popular device upon first launch, and still is a hot product today.
In speed tests with the HTC One it managed to match it in most cases - interestingly, the HTC would load pages the fastest, but navigating through pages on a site would see the Galaxy S4 come out a shade quicker. We had hoped for slightly faster speeds, but it wasn't a slouch by any stretch.
The S4 supports HD voice as well, which is carried over the 3G/4G networks (depending on your provider) so you'll always get the best clarity on offer.
2. iPhone 5S
First and foremost, Verizon and Sprint iPhone 5S handsets still can't use voice and data at the same time due to their CDMA configurations. That means if you're on the phone with a loved one and want to look up movie times while still chit-chatting on speaker phone, you're out of luck.
Our AT&T vs iPhone vs Sprint speed tests showed that AT&T had a stable connection in more places, while the sometimes faster Verizon network had higher peaks, but a lot more valleys. Sprint lagged behind in third.
3. Moto X
The Moto X is advertised with 4G LTE, and while we've seen LTE speeds anywhere from 25-40 Mbps, it doesn't always hit the high-speed mark.
In our experience, AT&T has always been pretty reliable in SF. The data speeds don't always reach the heights of 25Mbps, but it's very rare to be without a stable data connection.
In some areas you'll end up on slower 4G, as opposed to 4G LTE, but that's pretty infrequent. Also, we've even encountered areas that blow away our home connection, exceeding 30Mbps.
4. Motorola Droid Maxx
Like with call quality, connectivity on the Droid Maxx works just fine considering Verizon 4G LTE speeds are pretty decent.
During our tests, we averaged 19Mbps down and 13Mbps up in the San Francisco Bay Area. In some cases we saw peak speeds of 26Mbps down and 16Mbps up.
5. Motorola Droid Razr M
The Motorola Droid Razr M is another phone off of Verizon's network meaning it will of course offer blazing fast 4G LTE.
Throughout the San Francisco Bay Area we experienced great speeds on Verizon's 4G LTE network, averaging about 16 Mbps.
In some cases it even exceeded this, to the point where it rivaled a home WiFi connection.
Sign up for Black Friday email alerts!
Get the hottest deals available in your inbox plus news, reviews, opinion, analysis and more from the TechRadar team.