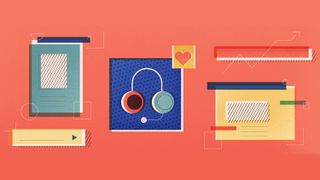 When you've made the decision to use a customer service software, you might be overwhelmed by the number of apps in this category and choosing the right one.
The first thing you should do is talk to your support team and come up with a list of features you believe you and your agents need to ensure that you can handle customer service efficiently. Also factor in additional features that you would ideally like, but aren't a must.
You should ask yourself a few questions to decide which software is the most suitable:
How steep is the learning curve for using the software?
How long it will take to incorporate the software?
Does the software falls within your budget?
How many users can it accommodate?
The quantity of data it can store.
Once you have this list ready, you can compare it with the options available on the market and choose a helpdesk solution you believe checks most of the boxes. Many helpdesk solutions offer a free trial period where you can use most of the features and understand how the user interface works and you should definitely request that. If you and your support team are comfortable after evaluating it, you know that your decision is correct.
Features Of A Customer service Software
Every customer service software comes with a set of must-have features. These are what makes them so efficient. Here is a list of the various features which a good helpdesk software should have to make your life easier.
1. Ticket Automation

This is one of the key features of a helpdesk software. This helps you to automatically route tickets to your agents, reminds you about tickets which are overdue, and sends auto reply emails to customers who have raised a ticket.
2. Status of Service Level Agreements (SLAs)

SLAs are used to showcase the priority of your tickets. A good helpdesk should let you set up SLA information within it to ensure that high priority tickets are automatically flagged and given the consideration they deserve.
3. Customizable Tags

You need to be able to sort through the tickets you receive in a quick and efficient way. This is best done by attaching tags to them, such as the type of issue, the urgency, or whatever other filters your company prefers. For instance, if a ticket concerns a common problem, it can quickly be tagged as such and resolved.
4. Canned Responses

A good helpdesk software can help you customize your responses and save them as templates which can be stored and re-used. These responses can be loaded, edited, and even combined as the need might be. It makes the life of the agent responding to the tickets much easier.
5. Ticket Status

This is a simple yet handy indicator of what stage a ticket is in. It will help your agent in figuring out what they need to do next. A great helpdesk software will let you customize this and depending on the status, will trigger reminders for agents. It will also send emails to your customers if and when needed, or ensure you reply to them on time.
6. Ticket Queuing:

A helpdesk software can help organize support queues where all your tickets line up. You can even create individual queues for your various agents, which will help them organize their tickets and handle them with more efficiency.
7. Filling In Background Information

A helpdesk software can help by storing and pulling up all relevant customer information related to a particular case. This can help an agent treat a customer more efficiently and politely.
8. Associate Related Tickets

A good helpdesk can let you sort the many tickets that queue up in an agent's inbox. Whether it is a collection of requests for one particular customer or a combination of similar cases, you can club related requests together and answer them in one shot. Many times, you customers might face an identical fundamental issue and instead of letting such tickets crowd your inbox, you can create a parent ticket dealing with the main issue.
9. Audit Ticket Trails

It is important for an agent to be able to track the thread of communication between themselves and the customer. The ticket responses should be time-stamped and have a note of the agent they were assigned to. A good helpdesk will aid you in following up with these trails as well as keeping track of the replies on them.
10. Integrations

With the increased number of applications we use in our daily lives, it is important that your helpdesk is flexible enough to support new apps. Ideally, the software should also have a marketplace for applications and tools that can be integrated with a single click.
11. Multi-channel Support:

When it comes to receiving communication from customers, an organization usually offers multiple channels, ranging from email to social media. Using separate applications for each channel can make your agent's life chaotic. A helpdesk software should streamline all these queries into a single platform. This ensures that your support team can respond to every single request from one place.
12. Reports and Tracking:

A helpdesk should be able to provide you with reports that offers a clear measurement of your company's performance. This could be in multiple arenas. Here are the most important key performance indicators (KPIs) which your helpdesk needs to be able to track.
1. Ticket Volume
2. Ticket Backlog
3. Resolution Rate
4. Average Reply Time
5. Average First Response Time
6. Customer Satisfaction
7. Average Handle Time
8. First Contact Resolution Rate (FCRR)
9. Net Promoter Score (NPS)
10. Replies Per Ticket

These metrics are extremely useful in tracking your support team's performance as well as the type of tickets you get. They can provide valuable insights into how you can make your working process more effective. For instance, if your Average First Response Time for a particular agent is lackluster, it might be because they lack knowledge of the product. Additional training can be provided to help the agent reach the peak of their ability. This also improves the overall functioning of the team.
To conclude, there are a great of helpdesk solutions, each their own collection of pros and cons. Depending on the needs of your support team using the guide mentioned above, you should be able to choose the best software for your customer support needs.
Lastly, think long term. Imagine how you would want your company to grow with time, and ensure that you have picked a software that can scale with it.
If you are looking for a customer service software with the above capabilities, check out Freshdesk.
Sign up to receive daily breaking news, reviews, opinion, analysis, deals and more from the world of tech.