HDR10 vs Dolby Vision: which HDR format is better?
News
Contributions from
last updated
Breaking down the high dynamic range format war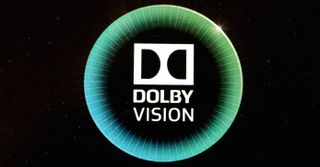 (Image credit: Dolby)
HDR has been around for years. In the TV space, 'high dynamic range' is a format that delivers a more vibrant viewing experience than SDR (standard dynamic range), with greater contrast between the lightest and darkest areas delivering a brighter, punchier image.
HDR movies, TV shows and video games have been standard for close to a decade now, but that doesn't mean all HDR content is created equal. That's where the format war of HDR10 vs Dolby Vision enters the equation.
HDR10 is the older format that is supported by pretty much all modern TVs, streaming services, Blu-ray players and next-gen games consoles.
Dolby Vision is a more modern, more advanced alternative which uses scene-by-scene metadata to deliver a better and brighter image than HDR10. As such, it's still not as widely supported as HDR10, even in 2023.
We'll dive into the differences between the two shortly but, before we do, we should review what HDR offers and why, exactly, it has these different formats.
What is HDR?
HDR is an image technology that enables TVs to display brighter, more vivid colors and better contrast over standard range content.
While 4K delivers more on-screen pixels, HDR delivers richer pixels. HDR TVs are capable of displaying millions more colors than SDR televisions, and the contrast between the darkest part of the image and the brightest part can be expanded even further.
Historically, the most adopted form of high dynamic range is HDR10, which has since expanded to a more advanced format, HDR10+. HDR10 is best thought of as 'standard' HDR. It's an open source format, and pretty much every HDR TV that's ever been manufactured can handle it.
HDR10+ goes a step further, using dynamic metadata to deliver enhanced HDR images that are more in line with the premium quality of Dolby Vision. The key difference is that the open format HDR10+ remains a cheaper option for movie and TV studios to use, as they don't need to pay expensive Dolby licensing fees.
With that said though, it's no longer as widely used as Dolby Vision. Compared to standard HDR10, Dolby Vision is the premium HDR format. Dolby Vision content contains scene-by-scene info that's used to improve picture quality, leading to more vibrant colors, better bright scenes, and even inkier blacks.
Over the past few years Dolby Vision has been more widely supported than HDR10+, while it also includes future-proofing tricks like 12-color support that future TVs will be able to take advantage of.
HDR10 vs Dolby Vision: performance quality
In the majority of cases, Dolby Vision simply hands in a better, brighter and more vivid version of High Dynamic Range than HDR10.
The stats back up Dolby Vision's superiority over the older HDR format.
HDR10 supports up to 4,000 nits peak brightness, with a current 1,000 nit peak brightness target, 10-bit color depth and capable of displaying everything in the Rec. 2020 color space.
Dolby Vision, on the other hand, supports up to 10,000 nits peak brightness, with a current 4,000 nit peak brightness target, 12-bit color depth and is also capable of displaying everything in the Rec. 2020 color space.
Again, Dolby Vision is simply a brighter, more colorful version of HDR; one that offers millions of more colors on-screen than HDR10 is capable of.
What TVs have HDR10/Dolby Vision?
The good news is that all modern HDR TVs support HDR10. If you've bought an HDR TV in the last five years, it will support HDR10. Likewise, if you own a TV that supports Dolby Vision, it will also play HDR10 content without issue.
Dolby Vision TVs were initially hard to come by when the format was first rolled out in 2014, but that's thankfully changed. In the years since its launch, most major manufacturers now make TVs that support Dolby Vision.
There is one exception, though. Even though it makes some of the best TVs around, Samsung continues to not support Dolby Vision, instead choosing to champion HDR10 and HDR10+. Even the likes of the new, brilliantly bright Samsung S95C QD-OLED TV omits Dolby Vision support, and that's set to be one of the best TVs in 2023.
What devices use HDR10/Dolby Vision?
While all new HDR TVs come built-in with HDR apps, there are plenty of other options to get your high dynamic range fix.
All three 4K game consoles, PS5, Xbox Series X and Xbox Series S, support HDR10, but things get a little more muddled from there. While the two Microsoft machines support HDR10+ and Dolby Vision for both games and streaming media, PS5 doesn't currently support either of the more advanced HDR formats. It's an omission we hope Sony can address with future patches.
While console support is still somewhat patchy, there's better news when it comes to set top boxes and streaming sticks. Many of the best streaming devices support HDR10, HDR10+ and Dolby Vision, including Apple TV 4K (2022), the Amazon Fire TV Stick Lite, Chromecast with Google TV, Nvidia Shield, and Roku Streaming Stick 4K
When it comes to physical media, many of the best 4K Blu-ray players support all three main HDR formats. The likes of the Panasonic DP-UB900 (the best Blu-ray player overall in 2023), support HDR10, HDR10+, and Dolby Vision, and watching Blu-rays that support the latter format really is something to behold.
Movies that have been specially mastered with Dolby Vision in mind, including Dune (2021), the 4K remaster of The Lord of the Rings Trilogy, and Spider-Man: Into the Spider-Verse look sensational on a Dolby Vision-compatible Blu-ray player.
What about HDR content?
All major streaming platforms support HDR10 content, while most of the main services also support Dolby Vision. This includes Netflix, Hulu, Disney Plus, Apple TV+, HBO Max, and Amazon Prime Video.
Amazon was the last major streaming service to support Dolby Vision. Though Prime support for Dolby Vision remains limited, a small clutch of shows do support the enhanced HDR format, like The Rings of Power, Tom Clancy's Jack Ryan, and The Wheel of Time.
Some of the biggest and best Netflix shows and movies can be watched in Dolby Vision, provided your TV supports the format. This includes Stranger Things, Squid Game, Wednesday, All Quiet on the Western Front, Guillaermo Del Toro's Pinocchio, and gangster epic The Irishman. Although it's worth noting you need an Ultra HD-compatible Netflix Premium account to watch Dolby Vision content on the streaming platform.
Disney Plus is similarly spoiled for Dolby Vision content. Shows like The Mandalorian support the format, as does pretty much every MCU movie, and even animated Disney classics, like The Lion King.
While the vast majority of PS5 and Xbox Series X games support HDR10, you can only currently play Dolby Vision-supported titles on Xbox Series X. And even then the selection is a little limited. Happily, most recent major first-party Xbox games support Dolby Vision, including Forza Horizon 5 and Halo: Infinite.
HDR support for PC games is somewhat hit and miss, though the 'Auto HDR' feature of Windows 11 does a decent job of creating an HDR effect for older, SDR titles. Dolby Vision PC games are still pretty rare, though the likes of Resident Evil Village, No Man's Sky, and Star Wars Jedi: Fallen Order support the format.
As the Nintendo Switch and its dock is limited to an HDMI 1.4 port, and HDR requires an HDMI 2.0 connection or higher, the handheld hybrid does not support any HDR format.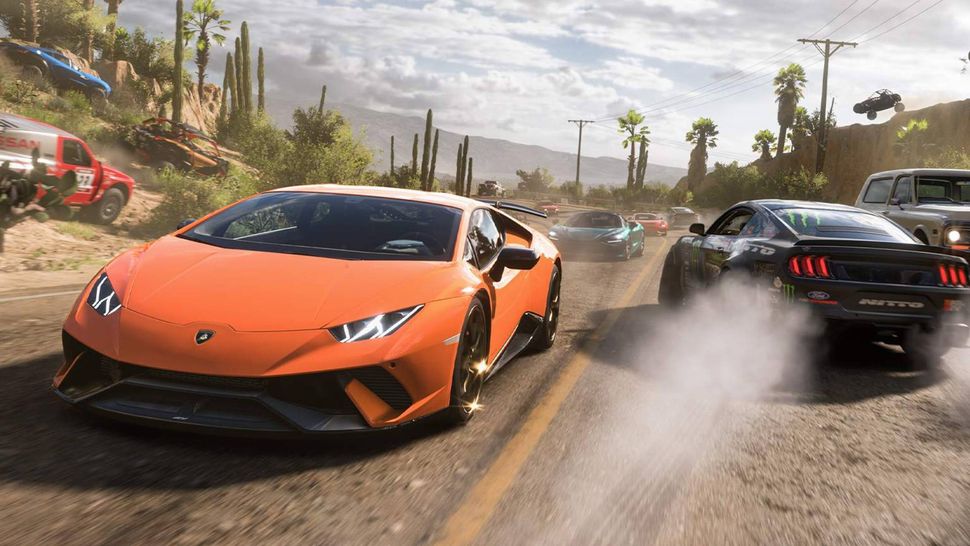 So which HDR format is best?
Dolby Vision is currently the undisputed HDR champ when it comes to image quality. With that said, HDR10 remains the more widely available format simply because it's been around longer.
If you're a high-end A/V enthusiast with one of the best OLED TVs, there's currently no better viewing experience than watching a Dolby Vision movie or show. In terms of contrast and color vibrancy, HDR10 can't quite compete. HDR10+ admittedly delivers better image quality than the standard version, but it feels like support for the format is waning.
There are still plenty of eyeball-arousing HDR experiences to be had in HDR10, though. Considering none of the best PS5 games support Dolby Vision, it's too soon to call HDR10 a redundant format.
Dolby Vision is the current HDR king, no doubt. Let's just hope it comes to Sony's next-gen console, as well as the best Samsung TVs, in the near future.
Sign up for Black Friday email alerts!
Get the hottest deals available in your inbox plus news, reviews, opinion, analysis and more from the TechRadar team.
Dave is a freelancer who's been writing about tech and video games since 2006, with bylines across GamesRadar+, Total Film, PC Gamer, and Edge. He's been obsessed with all manner of AV equipment ever since his parents first bought him a hideously garish 13-inch CRT TV (complete with built-in VCR, no less) back in 1998. Over the years he's owned more plasma and OLED TVs than he can count. On an average day, he spends 30% of his waking existence having mild panic attacks about vertical banding and dead pixels.