Facebook vuelve a compartir tus datos privados con otras compañías sin tu permiso
No tiene más que excusas y más excusas para sus actos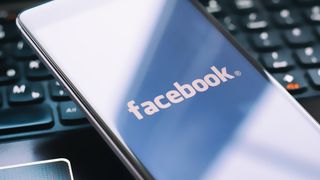 (Image credit: Shutterstock)
Ya sabíamos que Facebook se pasa la privacidad de sus usuarios por el forro. Lo ha demostrado en múltiples ocasiones y, después de pedir disculpas, vuelven a hacer exactamente lo mismo porque lo único que le importa a Zuckerberg y sus compinches es hacer dinero con tus datos. Y punto. La última: ha compartido la información personal de usuarios "inactivos" durante más tiempo del que la compañía estaba autorizada, según han confesado en un blog.
La banda de Zuck — de la que ya muchos avisaban hace una década — estima que 5.000 desarrolladores de aplicaciones han continuado recibiendo información privada de usuarios que habían usado Facebook para acceder a sus aplicaciones — aunque los usuarios no hubieran usado su aplicación en los últimos 90 días.
Esto va en contra de la misma política de privacidad de Facebook, que tiene el mismo valor que el papel con el que envuelven el pescado. Según Facebook, te "prometen" que ninguna compañía recibirá tu información privada personal si no has usado la aplicación de esa compañía en los últimos 90 días. Una regla que de por sí ya clama al cielo — ¿por qué tienen que compartir tu información por usar Facebook como medio de entrada? — y que de todas formas han ignorado.
La compañía no ha confirmado cuántas personas se han visto afectadas por esta nueva violación de la privacidad, pero ha admitido que la información que han compartido incluye email, fecha de nacimiento, género y lenguaje nativo.
¿Cómo ha vuelto a pasar?
Según un portavoz de Facebook, si usuario activo de una app es amigo con un usuario inactivo de la misma app vía Facebook, la app continuará recibiendo datos del usuario inactivo: "por ejemplo, esto podría suceder si alguien usara una app de deporte para invitar a un amigo a hacer ejercicio, pero no hemos identificado que algunos de sus amigos había estado inactivos durante muchos meses"
El portavoz afirma "que arreglaron el problema el día después de encontrarlo" y que "continuarán investigando y priorizando la transparencia sobre cualquier novedad relevante". Vamos, excusas, como siempre.
El límite de 90 días fue introducido por la compañía cuando actualizó sus ajustes de privacidad después del escándalo de Cambridge Analytica en 2018, cuando la privacidad unos 87 millones de usuarios fue violada en beneficio de la ahora difunta compañía de consulting político.
Pero ése no ha sido el único escándalo sobre privacidad y otras barrabasadas de Facebook. Y como está claro que Zuck y Trump están a partir de un pinón, el Departamento de Justicia americano no parece que vaya a hacer nada de nada. Quizás la Unión Europea tenga que llevar una investigación hasta las últimas consecuencia y acabar de una vez con este vampiro de tu información privada.
Y tú, ¿hasta cuándo vas a tolerar más excusas de Facebook?
Get daily insight, inspiration and deals in your inbox
Get the hottest deals available in your inbox plus news, reviews, opinion, analysis and more from the TechRadar team.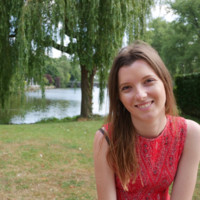 Jasmine Gearie is an ecommerce editor at TechRadar Australia, with a primary focus on helping readers cut through the jargon to find the best mobile and internet plans for their needs. She crunches the numbers to maintain dedicated guides to the latest phones, NBN and broadband plans of all types, and covers the important telco industry news. She also hunts down tech deals on laptops, phones, gaming consoles and more, so readers know where to buy the products they want for the cheapest prices.