Update: We're in our final full week of Back to School sales in August, so we've updated the best discounts for tech deals and everything you need for class.
Back to School sales for 2017 are on our deal-savings syllabus, and we're happy to report that there are several discounts to share with you today.
Our Back to School tips will help you, whether you're decking out your desk or dorm room, or filling up your new backpack. Amazon, Walmart and Target have the best deals, and even Apple is getting in on tempting giveaway bundles.
Fact: there's a lot of supplies to buy for the upcoming 2017-2018 school year. So it's vital you find the right Back to School discounts before it's too late. Sales typically end in August, right as we head into Labor Day Weekend in the US.
We'll continue to update this Back to School deals list as we spot new discounts, but the early discounts are usually the best, just like on Black Friday and Cyber Monday.
The best Back to School sales in the US
24-inch Curved Samsung Full HD Monitor
$169.99 (was $199.99) – 15% off
Now is the right time to pounce on Back to School computer monitor sales, like this 24-inch Samsung Full HD monitor. It has a curved display and belongs to the CF390 series.
View this deal on Amazon
$299.99 (was $349.99) – 14% off
If you have a bit more money in your budget and a little more space, check out Samsung's CF591 series 27-inch curved monitor. It has a Full HD panel, and is $50 off right now.

$299.99 (was $374) – 20%
You're a mess. But robots are here to clean up after you in the year 2017, and that's good news for your school year and social life. The Roomba 650 vacuum is ready to serve for $74 off list price.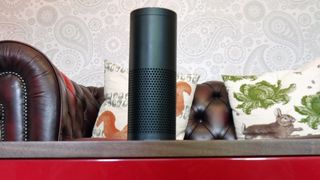 Amazon Echo
$99.99 (was $179.99) – $80 off
Amazon Echo is our favorite smart speaker. It works with the most apps, provides a nice sound and Alexa is pretty smart and sometimes funny. At just $99 today, this is the ideal speaker to get for the beginning of the school year.
View this deal at Amazon
$99.99 (was $129.99) – 23% off
If you want an Alexa-enabled device that can go everywhere with you and double as a Bluetooth speaker, Amazon Tap is the device for you. It's currently on sale for a price that makes it as affordable as ever.

Save up to $500 on Lenovo laptops
As much 36% off Lenovo notebooks and desktops
If there's one company who knows how to do Back to School laptop deals right, it's Lenovo. It's setup an entire clearance page dedicated to its laptop and desktop sales, and we're seeing up to $500 with many computers cutting 20% off the price tag.
View these deals on Lenovo.com
Dell exclusive student deals
Instantly save $150 on select laptops and desktops
Dell also has a wide variety of laptops and desktops on sale for students, with an instant discount applied that cuts the price by $150. The sale includes Dell's series of Inspiron 2-in-1 laptops, Inspiron gaming laptops, XPS PCs, and even Alienware gaming computers.
View this deal on Dell.com
Dell Inspiron 15 i5577 gaming-ready laptop
$699 (was $799) – 13% off
Newegg also has a deal on this Dell laptop. This model in the Inspiron 15 series comes loaded with a 7th gen quad-core Core i5 processor, a 1TB hard drive and an nVidia GeForce GTX 1050 graphics processor to power games on its 15.6-inch Full HD monitor. Gaming and schoolwork will be a breeze on this machine. Newegg has an instant discount of $90, and an extra $10 discount is available with promo code "DELLSAVE10."
See this deal on Newegg
Asus Zenbook UX303 ultrabook
$1,099 (was $1,299) – 15% off
This Asus ultrabook is an easy device to lug around between classes this year, as it only weighs 3.2 pounds. Though it cuts weight, it doesn't greatly sacrifice performance. It includes a 6th-gen Core i7 processor, a whopping 512GB SSD, 12GB of RAM and even a GeForce 940M for light gaming or video editing. It tops all of that off with a 3200x1800 resolution touchscreen display.
See this deal on Newegg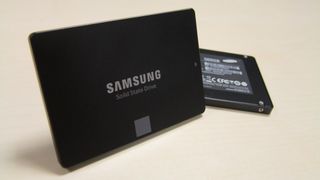 Samsung 850 EVO 500GB SSD
$149.99 (was $179.99) – 17% off
If you already have a desktop or laptop and want to upgrade it, the Samsung 850 EVO SSD is one of the most popular choices, and it's well known for its high quality and performance. The price on this SSD fluctuates a lot, so snagging at at $150 is a good buy.
See this deal on Newegg
$69.95 (was $89.95) – 22% off
When you're working on a paper or playing a video game, the last thing you want is for a power surge to erase all your progress. That's where a UPS comes in, keeping your devices powered so you can save your progress. A UPS is useful many computers, and a must-have if you do schoolwork on a desktop computer.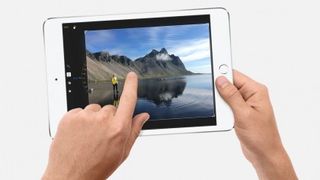 )
$358.99 (was $499) – 28% off
You may not want to lug your computer around between all of your classes, but sometimes your phone's screen won't be big enough for a task. That's where a mini tablet comes in, and Apple's 4th generation iPad Mini is on sale with $140 off the price tag.

$59.99 (was $79.99) – 25% off
Another mini tablet option at an even lower price is Amazon's new Fire HD 8, with a quad-core processor, 1.5GB of RAM, and an 8-inch 1280x800 resolution display. It's a highly affordable tablet ready for various school tasks, and it even features Amazon's smart assistant, Alexa.

D-Link Wireless AC1900 dual-band gigabit router
$79.99 (was $179.99) – 56% off
Don't let all your fancy new devices suffer because you've got a poor internet connection at home. This D-Link wireless router is ready for fast internet connections with a max data transfer rate of 1,900 Megabit per second. Reviews are overall favorable and it's a lot cheaper right now than usual, just in time for school.
See this deal on Amazon
$149.99 (was $199.99) – 15% off
TCL has become one of our favorite TV brands because of its cheap prices and easy-to-use Roku interface. It's hard to find a better dorm sized-appropriate television than this 32-inch HDTV.

$329.99 (was $379.99) – 13% off
So you want something bigger with more pixels? Naturally. In that case, we recommend the 43-inch 4KTV from TCL featuring the same streamlined and app-filled Roku interface, but this time with HDR. It's big, yet still incredibly cheap. Amazon is sold out of them, so head over to Dell for this one.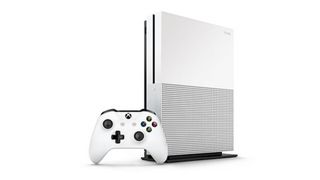 Xbox One S 500GB console
$248.78 (was $279.99) – 11% off
Don't forget to enjoy yourself a little this school year. You can snag an Xbox One S for over $30 off its base price on Amazon right now. And if you opt for a used one, you can save another $30. Whether you want to play games, stream shows, or throw in UltraHD Blu-rays, this device is ready for you.
See this deal on Amazon
Back to School supplies: what else you need
Starting at $550 for a mattress
Sometimes college apartments come with mattresses; sometimes they don't. And often, if they do, they're pretty awful: lumpy, hard and stained. Ew. There's good news: we've found comfortable and durable mattresses for delivery (and free setup) at a cheap price. Casper comes in a box, but beats showroom quality – perfect for students trying to save money.

Buy a Mac or iPad, Get free Beats
Up to a $300 value
Apple doesn't offer many discounts, but buying a computer during Back to School season will get you a free pair of Beats headphones worth up to $300, according to Apple. The deal includes everything from the cheap Mac mini (yes, that's still a thing) to the trash-can-shaped Mac Pro.
View this deal at the Apple Store
Bluesmart Series 2: Smart Luggage SystemEarly backer campaign offers up to 55% off
We really liked the original bluesmart suitcase, and the start-up is back with even more options. There's everything a traveler (or student moving away from home) could want, from checked baggage suitcase and a new and improved carry-on suitcase, to a laptop bag and trackable passport pouch.

Philips Hue White Light Starter Kit
$69.99 (cheaper than Colored lights)
We really like the way Philips Hue can spice up an apartment, but we like the smartphone on/off functionality even more. That's why we can recommend the Hue White Light Starter Kit if you're on a budget. It works the same, but without the color capabilities, which you can grow into over time, as you have the hub.
View this deal on Amazon
Vremi 15-piece non-stick cookware set
$45.99 (was $89.99) – 49% off
The wonders of non-stock cooking technology have advanced so much that it's now in budget-level cookware. This set is appropriate for dorm-dwelling college students, with color-coated pans, pots and other essentials of various sizes. You can get something more adult in a few years, for cooking mountains a Ramen.
View this deal on Amazon
Cuisinart Extreme Brew programmable coffeemaker
$49.95 (was $99.95) – 50% off
Don't run out of energy this school year. This Cuisinart coffeemaker is ready to brew 12 cups off coffee at once, and can be programmed to do it before you have to wake up for school. If you can't wait for it to finish brewing all 12 cups, it even has a pause option so you can fuel up with what it's already made.
See this deal on Newegg
Other dorm room Back to School essentials