The best smart speakers of 2021 are some of the hardest-working devices you can own. They help us to control our smart home devices, play music, and come with voice assistants ready to answer our most mundane, obvious or confusing questions. 
These AI virtual assistants you control with your voice, which include Siri, Alexa and Google Assistant, have taken many homes by storm. That's because there's a lot they can do: play music, tell you about the weather, read out the news and control your smart home devices hands-free (like your Philips Hue bulbs or smart locks), these are just a few of the many things they can help you with. 
But it seems that many of us are under-utilizing our smart speakers and choosing to access voice assistants via our smartphones. This is why you need to choose the right smart speaker for you in order to get the most out of these clever gadgets. 
The most well-known smart speakers include the Amazon Echo and Google Nest (which used to be called the Google Home) ranges of products – and more devices are being added all the time, including the new Amazon Echo (2020), Google Nest Audio, and Apple HomePod mini.
There are plenty of third-party speakers too, like the Sonos One. These might not be made by Amazon or Google, but they come with both Alexa and Google Assistant built-in.
If you need help finding your next virtual assistant, take a look at our guide below. We've selected the best-sounding smart speakers for a range of styles, budgets and smart home ecosystems. This should make choosing the right model for you a breeze.
And, if you're keener on a speaker with a screen, check out our dedicated guide to the best smart displays instead.
Top picks
The best smart speakers of 2021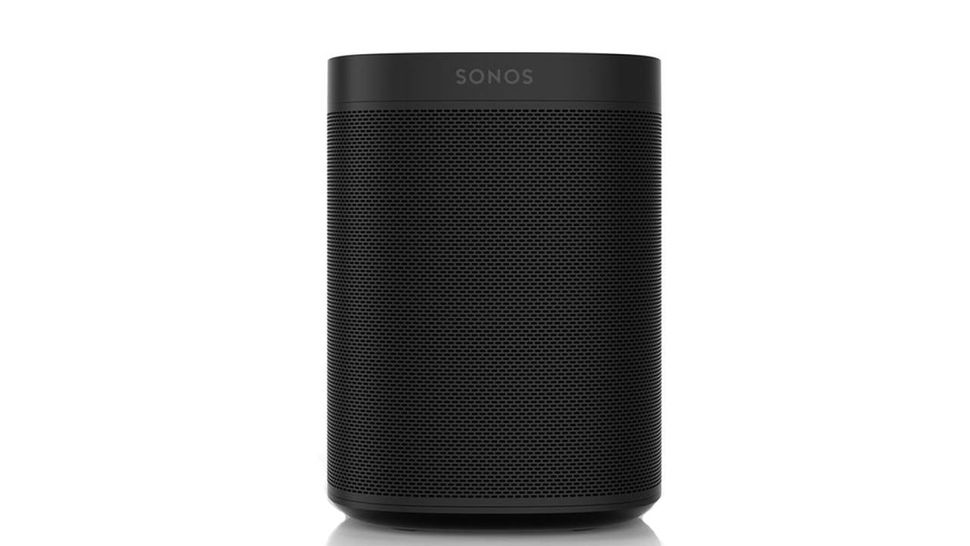 Sonos' debut smart speaker is a cleanly-designed, feature-rich and great-sounding device that brings together the best of both the Alexa and Google Assistant ecosystem – plus, Sonos' own multi-room smarts and mostly unrivaled sound performance.
There's also a new feature in the mix that promises to change the game: AirPlay 2. With it, the Sonos One can talk to Siri and form a multi-room pairing with the Apple HomePod.
If you feel a bit tied down by the Sonos One, be sure to check out its portable cousins, the Sonos Move and the Sonos Roam, which are both excellent options for those that want to take their tunes on the move.
Read more: Sonos One review
[Update: Sonos could be on the verge of releasing its first-ever wireless headphones. According to a report from Bloomberg, the headphones will likely have multiple virtual assistants that would function similarly to the company's Sonos Arc and Sonos One speakers, and would focus on competing with Sony, Apple, Bose and Sennheiser by offering high-end audio performance.]

The latest spherical Amazon Echo is a complete revamp of the company's flagship smart speaker, and the aesthetic overhaul, while impressive, is just the half of it: with improved audio, a built-in Zigbee smart home hub, and a new AZ1 neural edge processor that will reduce the time it takes for Alexa to respond to commands, it's a complete makeover. 
Of course, while the hardware is all new, it's still the same ol' Alexa under the hood. Alexa will still be able to answer your basic questions or make calls within your country of residence, as well as control any number of smart devices you have around your home. 
So are there any negatives? Not many, really. The Echo's only real issues are that its max volume level is a bit soft, especially compared to larger smart speakers like the Apple HomePod and Google Home Max, and that Amazon remains a rather insular company, limiting the technology that's compatible with its speakers. That means you won't be able to Cast audio to the Echo the way you can with the new Google Nest Audio, and you'll have to use Bluetooth any time you want to connect to your phone. 
Read more: Amazon Echo (2020) review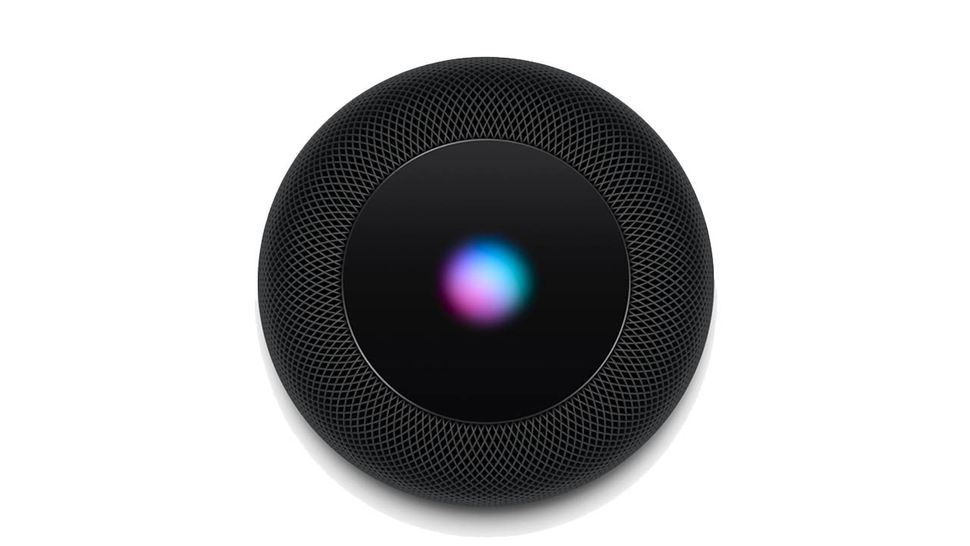 The Apple HomePod finally entered the smart speaker battle for your bookshelf in early 2018, and it's still making waves in 2021. 
The obvious benefit of an Apple HomePod over an Echo or Google Home device is that it'll play nice with your other Apple products. So if you're a die-hard Apple fan the HomePod may be a no-brainer. 
But it's worth asking the same question you should always be asking yourself when you want to splurge on a new Apple product: how much of a premium should you pay for owning a device that fits only seamlessly into the Apple ecosystem?
When we reviewed the device we were torn because we were really reviewing two things at once: how the HomePod weighs up as a premium speaker and how it fares as a smart home hub.

In the former category, the HomePod is excellent, as it boasts incredible sound and a very intuitive set-up. But in the latter, Siri is only middling in its implementation, and the fact that you're not able to break out of the Apple ecosystem for many key functions also rankles.
Read more: Apple HomePod review
[Update: Having first gone on sale at the start of 2018, the Apple HomePod smart speaker is now being discontinued, with Apple turning all of its attention to the smaller (and cheaper) HomePod Mini instead.
After the space gray HomePod was noted to be out of stock in the US, Apple confirmed to TechCrunch that the model was being discontinued. Once stocks have been exhausted, that will be that for the original Siri-controlled speaker – for now, you may still be able to find it.]

Amazon's first high-end smart speaker for home cinemas is its best-sounding Echo so far. One of the most powerful speakers you'll find for the money at 330W, buy two Amazon Echo Studio speakers and you can set them up in the Alexa app to create an immersive home cinema system. 
It's seriously impressive, though to get the best from it consider becoming a subscriber to Amazon Music HD. Our only complaint is that its up-mixing of stereo tracks to Dolby Atmos is inconsistent.   
Read more: Amazon Echo Studio review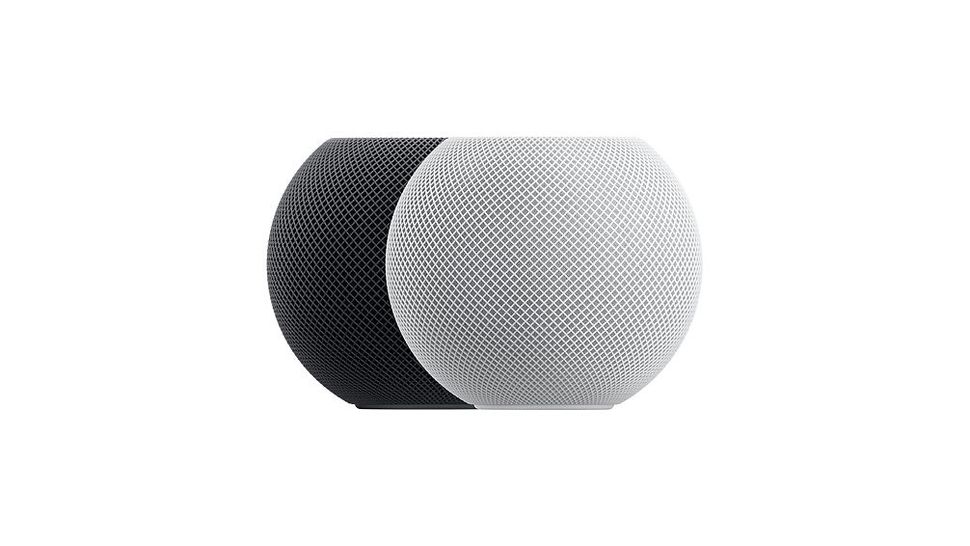 For anyone looking to enter the Apple smart ecosystem, or who has an Apple Music subscription, this is the speaker to go for. It's far cheaper than some might expect, packing mighty sounds and an elegant design for under $100 / £100 / AU$150. However, Siri and the smart home experience still need some work, even years after launch.
For us, the audio performance is the key reason to buy the HomePod mini. It's excellent for a speaker that's so small, and it really feels like the right mix of price and sound quality. The bass isn't too heavy, vocals aren't lost in the mix, and when you pair two minis the stereo experience is really immersive.
Read more: Apple HomePod mini review

For starters, you might never appreciate just how much music is on YouTube without buying a Google Nest Audio. We're not saying Google Nest speakers are capable of playing any song you can think of, but after dredging the depths of the '90s we still couldn't find a tune Google Nest Audio couldn't track down and start playing.
While Google Nest Audio excels as a DJ, it's also a surprisingly intelligent smart home hub. It already hooks into some of the largest platforms now available by including Nest, Philips and Samsung's SmartThings – however, there's no built-in Zigbee hub as with the latest Amazon Echo.
That means we're torn when it comes to recommending the Google Home. In some ways it's disappointing and doesn't live up to be the coveted center of the smart home Google has marketed it as. 
That's because it's just not there yet. It's a little too rigid in its language comprehension, its list of smart home devices is growing but still a bit underwhelming, and despite its focus on audio, the sound quality is only fine.
Read more: Google Nest Audio review

The Google Nest Hub Max is a curious creation: the continuation of the Google Home smart display range, but one subsumed within the Nest smart home device family instead. 
Unlike the Google Home Hub, the Nest Hub Max comes with a front-facing 6.5MP camera, and a truly sleek design – mounting the display on a slanted speaker stand that lifts it that little bit closer to eye-level. 
The audio is much better than you'd get with the average tablet or iPad, and the 10-inch screen offers a notable upgrade to the Google Home Hub's 7-inch display. The 1280 x 800 resolution may not sound like much, in a world of 4K TVs and 1920 x 1080 PCs, but it's plenty of pixels for the relative size of the Nest Hub Max's screen.
You can even use the display as a makeshift security camera, allowing it to record clips of movement in the room around it and adding even more value for money.
It's a clear sign of Google's ambitions for its smart displays, as devices that act as a portal for all the smart gadgets in your home, rather than simply smart speakers with a screen stuck onto them.
The Nest Hub Max isn't perfect, certainly: there's no Netflix support, which really needs sorting out, and the Nest smart features could be better integrated. The youth of this gadget really shows in the latter regard, with the display occasionally struggling to source its own clips or access its own camera during our testing. But these are teething issues, and the design and audio capability of the Nest Hub Max make it the deserving recipient of a slot on this list.
Read more: Google Nest Hub Max review

If you're searching for the best-sounding smart speaker, stop searching. With Google Assistant and Amazon Alexa built-in, the sleek anodized aluminum Home Speaker 500 has the smarts alongside room-filling sound. 
An eight microphone array, designed for near and far-field listening, lets you talk to Alexa even when music is playing loud. However, setting the speaker up on a Wi-Fi network using the Bose Music app is harder than it should be. 
Read more: Bose Home Speaker 500 review

The highlight of the latest Echo Show 10 is its rotating screen that can follow you around the room so it's always within your gaze, whether you're following a recipe, making a video call, or watching Prime Video . 
Gone is the angular shape of previous versions, in favor of a rounded aesthetic, that looks more like an Amazon Studio with a screen attached to the front. There's a 13MP camera too, that uses the rotating screen to pan and zoom during video calls, so you're always in the center of the frame. 
The touchscreen is 1280 x 800 px, roughly the same as the Nest Hub Max above – and it looks fine from the distance you're likely to be using it, although the screen isn't the main way you interact with the Echo Show: it's optimized for voice activation via Amazon Alexa, and it's great for using while you potter about the kitchen.
The support for third-party streaming apps is still limited, even though you can now watch Netflix on the smart display. It's also the most expensive smart display on the market, but if you're keen on watching cooking tutorials or making video calls to other Amazon smart displays, it deserves a spot in your home. 
Read more: Amazon Echo Show review

The Amazon Echo Dot has always been the best option for those who aren't sure about smart home tech and want to take the first step. It provides a place for Alexa to live inside your home and packs in enough sound performance to fill a room. All that for under $50 / £50 / AU$80 and it's easy to see why it's long been one of the most popular smart speakers on the market.
In some of those ways, the Amazon Echo Dot (2020) lives up to the legacy set down by all of the previous Echo Dot devices – it's small, decently loud and, thanks to Alexa, it's pretty smart, too.
Read more: Amazon Echo Dot (2020) review

The Lenovo Smart Clock is a great addition to the bedroom, as a bedside smart display that aims for small and effective functionality over the larger screens of the Echo Show (2nd Gen) or Google Nest Hub Max.
It has a compact four-inch screen, with various clock face designs to choose from, and a sufficient 480 x 480 resolution – as well as a USB port for easily charging your phone at night. Your own phone charger is probably a bit faster, but it's an appreciated addition nonetheless.
Like Google's smart displays, Lenovo makes use of the Google Assistant here, meaning you can issue voice commands and ask the voice assistant for the news, traffic and weather information, certain apps and services, as well as whatever trivia you wish to know. You can even shout 'stop' to end the alarm in the morning, preventing you having to fumble with the touchscreen before your eyes are open.
It bears a close resemblance to the Echo Show 5, though the latter's UI is a bit more frustrating to use, and doesn't get quite as cheap as Lenovo's model.
Unlike the Nest Hub Max, there's no built-in camera, but you may feel more secure without one in your bedroom anyhow.
Read more: Lenovo Smart Clock review
FAQ
Best smart speakers FAQ: quick questions answered
What can smart speakers do? Smart speakers can do lots of things. First up they're speakers in their own right, from the fantastic-sounding Apple HomePod through to the simpler Amazon Echo Dot. 
But they also have lots of special features thanks to the smart voice assistants that are built-in. These smart assistants are voice-activated, which means you can literally ask them to do a range of things, including playing music, answering questions and controlling other smart home devices. And that's just the beginning. 
Which voice assistant is best? On the whole that's subjective. Some people have always liked Apple products the best and stay loyal to Siri. Others really like Alexa after snapping up an Echo as soon as the smart speaker was first launched. 
The general consensus seems to be that Google Assistant is, largely, the most accurate voice assistant. If you've got a lot of Apple products, of course Siri is the best and for overall compatibility, you're best opting for Alexa. But they're not hard and fast rules. 
Is Alexa better than Google? For starters, the choice might depend on which speaker you like the look of the most. Sure Amazon's Echo range is very similar to the Google Home, but the Show, Spot, and Dot look quite different – check out our guide to the best Alexa speakers for more information. 
When it comes to the smart assistants within the speakers, they're both extremely capable. Amazon's Alexa has many, many Skills, which set it apart from the rest. But Google has been a leader in the AI game for a long time now, well before the smart speaker market emerged. It's a lot harder to change Alexa's voice, too.
Is there a monthly fee for Alexa? No. You don't need anything other than the free Alexa app. However, you will get plenty of perks if you're an Amazon Prime member. 
Smart speaker deals