Thanks to backup services like iCloud, I never have to worry about losing precious memories. In the past, if I had to rush into my burning house to save anything, my photo albums would be rescued immediately after everything with a heartbeat. Today the cloud (and maybe common sense) keeps me from risking my life. If you're using one of Apple's best iPhones with Apple Photos, you likely agree, but I strongly recommend adding Google Photos to your routine if you want more than basic backup.
You may think that Apple's ecosystem is great, and it's probably more than enough. When I take a photo on my iPhone, it shows up everywhere: on my iPad, my Mac Mini, and even on my Apple TV. What more could I ask for? If I need to share my photos, I can do that from my phone, and if I'm sharing with another iPhone user, I can AirDrop, which couldn't be easier.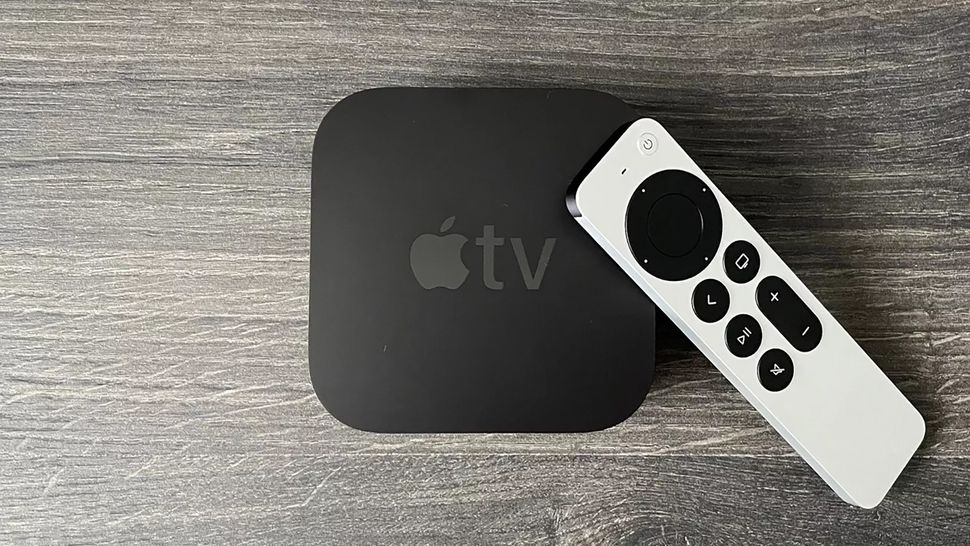 Still, whenever I see an iPhone user looking through their photo gallery, I ask if they are backing up to Google Photos. Almost invariably they haven't bothered, even though most people have a Gmail account.
For a few great reasons, I'll tell you why you need Google for your photo backup, and what benefits it offers. Don't stop using Apple Photos! Nothing needs to change. By adding Google to your photo backup, you'll have better peace of mind in the long term; easier sharing, no matter what device you prefer; and even more powerful editing tools. Google's image search also has Apple beat, and that means you'll have no trouble finding all of your most important moments.
How Apple and Google are similar, and how they differ
When you sign up for a free iCloud account, you get 5GB of storage spread across everything you store in the cloud. That includes not only your photos, but also backups of your iPhone and maybe even your desktop Mac as well. If you rely on iCloud for backup, you're probably paying a monthly or yearly fee for more storage.
If you have a free Gmail account, Google gives you much of the same features, but you start with 15GB of storage to share between Gmail, your Google Photos storage, and Google Drive. With Google, you get more storage to start, but if you upgrade to a 200GB or 2TB plan, you'll end up paying the same on both Google and Apple, depending on your region.
If you use an iPhone or a Mac desktop, your photos are visible in the Apple Photos app, as well as through a web browser via iCloud.com. The Photos app is a full-featured photo viewer and editor. The Photos web interface is more limited. For instance, if you want to edit your pics, even simply crop your photo into an instagram-friendly square, you need to use the app, you can't do this on the web.
There is also a Google Photos app that you should download to your iPhone, and the app includes some of Google's great editing tools. The Google Photos app also acts as a conduit to synchronize your photos to Google's cloud storage. I'll go over the steps later.
Unfortunately, the best Google photo magic, like Magic Eraser, is only available on Android, and the truly amazing machine learning tools, like Photo Unblur, are exclusive to Google Pixel phones of the latest generations, like the Pixel 7 Pro. You'll still find powerful and easy image editing on the iPhone app.
Why you should use Google Photos along with Apple
You may love your iPhone 14 Pro, your Macbook Air, and your fancy iPad 10.9 today, but you never know how long your loyalty to Apple will last, and photos need to last forever. If you rely entirely on Apple photos, you are relying on a single platform that famously does not play well with others. If you use Google, you know that your photos will be available no matter what machine you are using in the future.
It could happen to you! I was a very long time Apple user. I owned Mac OS machines before it was called Mac OS (it was System 6 on my first 'Macintosh,' now just a 'Mac'). I never thought I would be Mac-free.
Everything I had was backed up to iCloud and onto my Time Machine drive. My music library was there, dating back to CDs I had ripped for my iPod. Every digital photo stored, since I bought my Canon PowerShot S40. All of my documents and files are on Mac-based storage.
Then I left Apple abruptly. I got fed up with a bad Macbook Pro and couldn't afford to replace it. I tried to rely on my iPhone as my primary iCloud portal, but my iTunes music was mostly gone, having failed to synchronize with iTunes Match, or whatever mistake I made. It's all so complicated, even when it's just one platform.
I always had access to my photos, because I signed up with Google Photos and started synchronizing. Everything else had to wait until I came back to Mac with a Mac Mini purchase earlier this year.
The bottom line is that Apple Photos works well as long as you live in an Apple world. Google Photos will follow you no matter where you go.
Google Photos is better for organizing and sharing
The best thing about digital photos is how portable they are. You can snap a photo and share it instantly with everyone you'd like. With an iPhone, it can be easy to share, depending on how your audience wants to receive your photo.
Want to send it via text message? No problem. Send an email? Sure thing. AirDrop? If you are sending to an iPhone-only crowd, go right ahead.
If you'd like to try something a bit more complicated, you might run into trouble. Apple Photos lets you upload your photos to Google Drive, but not to Google Photos directly, and definitely not into a specific photo album. Apple has limitations on how iOS apps on the iPhone can talk to each other and share resources, and it's not easy to predict what will work.
If you want to organize and collaborate on a photo album, Apple Photos is too rudimentary compared to what you can do with Google. While I would have no problem sharing Google Photos albums professionally, I would be hesitant with Apple Photos. Google Photos has myriad tools for making your album look and behave the way you'd like, while Apple Photos is a basic photo repository, and not much more.
If you're working within a web browser, and not on the Photos app itself, Google Photos web site offers editing tools, while iCloud Photos doesn't let you adjust the image. You can download a copy and change it on your device, then upload your edited version. On Google Photos, you have easy editing tools right within the browser window, no matter which platform you are using.
Apple photos screwed up when I searched for my Mom
Both Google Photos and Apple Photos can search for photos in your library based on terms you enter. You might search for "cake" to find birthday photos, or search for "certificate" to find copies of a birth certificate. If there is visible text in a photo, you can search for words and photos that contain the text will be shown.
In practice, Google's search results are much better than Apple's results. Searching for "cake" on Apple Photos, I was given photos of my son's first birthday, as well as an ex-girlfriend wearing a Christmas sweater, but some obvious cakes were missing.
Google, on the other hand, erred hilariously on the side of caution. I got the same birthdays, no Christmas sweater, but a number of bread loaves, donuts, and a pan pizza that looked quite cake-like. I even got a large barbecue brisket, presumably because it is being sliced like a cake in the picture.
When I searched for "Mom" on both Google and Apple Photos, not only was Apple missing many of my favorite shots, it even suggested some pics that were way off. My Mother was in 16 photos from one family event, but Apple only offered me five of those, while Google had them all.
Apple also suggested that my mother was in a photo I had taken of the late rapper Biz Markie performing in Washington, D.C.. I don't remember Mom being at that show, but maybe Apple knows more than I do. I don't see anyone other than Biz, and my Mom couldn't handle a turntable that well.
How to start synchronizing your iPhone with Google
Whether you want better storage and sharing, better search, or just better peace of mind, I recommend using Google Photos on your iPhone and wherever you backup your photos. To start, go to the Apple App Store and search for "Google Photos" to download the app.
The first time you open Google Photos, it will ask for access to your Photo Library. You need to "Allow Access to All Photos" for Google to work properly.
The only other setting you need is to 'Sync Favorites,' so any photo you grant a star in your Apple Photos app will also be a favorite in Google Photos. You can find this setting by tapping your profile icon in the upper-right corner of the Google Photos app, then choosing "Finish setup."