Watching Super Bowl 2022 on Apple TV: all you need to know
Will you be watching the Big One on your Apple TV this year?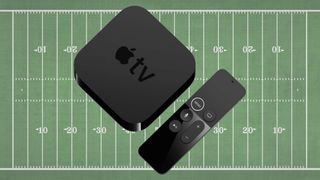 (Image credit: Future)
With almost millions of viewers around the world expected to watch a Super Bowl live stream this Sunday, getting up and running beforehand on whatever device you're using will be absolutely essential. Here, we'll be outlining our advice on watching the Super Bowl on Apple TV.
Apple TV is one of the most popular streaming devices on the market, and despite being quite a bit more expensive than rivals, many users appreciate the sleek UI and iPhone integration.
However, no matter what device you're using, you're going to want to bag yourself the Super Bowl, so here we're going to run down exactly how to get watching Super Bowl 2022 on Apple TV anywhere in the world, with some excellent free options included.
Watching the Super Bowl on your Apple TV for FREE in the US
NBC is broadcasting the Super Bowl this year, and just like last year, there's a totally FREE option available – all you need to do is head to the NBC Sports website, or download the NBC Sports app on your Apple TV.
If you're looking for comprehensive, year-round coverage of a wide range of networks, Sling TV offers a great combination of variety and value. With a 3-day free trial, you'll be able to catch the Super Bowl for nothing (so long as you're in one of its selected markets), and with a useful app on Apple TV it's a great choice, starting at just $35 a month.
Even more comprehensive is FuboTV, which also offers a free trial. At $64.99 a month it's pricy and you have to commit to at least three months, but it's an excellent cord-cutting service that focuses on sports content – including, of course, NBC and the Super Bowl.
NBC's own streaming platform Peacock, which starts from just $4.99 a month, can also get you a live NBC stream on Apple TV. With 60,000+ hours of TV and movies to stream as well as live coverage of every sporting event NBC offers, it's a bargain – but you'll have to upgrade to the Plus plan to watch ad-free, and there's no free trial.
Other streaming providers include AT&T TV, Hulu + Live TV and YouTube TV, all of which have good Apple TV apps – but no matter you choice of streamer, it's super simple to get the Super Bowl.
Watching the Super Bowl on Apple TV outside the US
Outside the US, there are a ton of different ways to watch on Apple TV.
UK (BBC iPlayer)
NFL fans in the UK have it easy, with the BBC broadcasting the Super Bowl on TV and streaming on iPlayer for absolutely free. On Apple TV, all you need to do is install the iPlayer app, log in, and get watching. BBC coverage is also entirely ad-free, which means you won't see the legendary ads.
Canada (DAZN)
DAZN has coverage in Canada, and also offers an excellent Apple TV app. DAZN costs just CAD$20 a month or $150 a year, which is excellent value considering the range of sports on offer outside the football. The Super Bowl will also be streaming on CTV and TSN, both of which have useful Apple TV apps.
Australia (7Plus)
Australian fans have it about as good as those in the UK and US, with totally free coverage from Channel 7, which offers the 7Plus app on Apple TV.
Watching Super Bowl outside your home country
GET SUPER BOWL ON APPLE TV ANYWHERE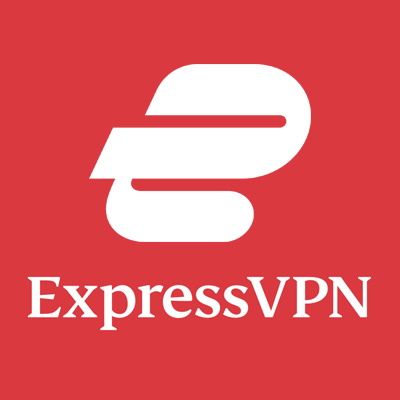 ExpressVPN is our #1 recommendation for accessing NBC outside the US. With excellent speeds, unrivalled location spoofing power and easy-to-use apps, it's the perfect choice. Plus, TechRadar readers can now claim three months free on any 12-month plan.
If you're away from home come February 13, outside the US and want to watch the fabled Super Bowl ads, or want to catch the BBC stream to watch ad-free from outside the UK, a VPN is the perfect answer.
By virtually changing your location, you can trick streaming sites into thinking that you're located somewhere you're not, which will allow you to watch 'geo-blocked' broadcasts – some of which may be totally free.
We recommend ExpressVPN as our top Apple TV VPN for this, and no matter what device you're using – laptop, Fire Stick, iPhone – it has slick, professional apps that just work.
So, for example, if you're from the US and you know you'll be in Canada for the Super Bowl, all you need to do is install the ExpressVPN app on your Apple TV, connect to a US server, and then open up the NBC app or your chosen cord-cutting service.
By doing that, you'll be able to access all the US content you want – not just the Super Bowl – even though it's usually not available across the border. Simple!
Plus, if you'd prefer to watch another country's coverage from your home, a VPN can do that too. Just connect to a server in your chosen location, open up the relevant streaming app, and pour yourself a cold one.
How to use a VPN with Apple TV
While it's possible to use a VPN on your Apple TV, it's not quite as simple as on some other devices thanks to the fact that the streaming box doesn't natively support the tech. So, instead of installing your VPN directly on your Apple TV, there are a couple of workarounds to use.
Your first option is to use something called Smart DNS. Smart DNS doesn't provide the encryption of a traditional VPN, but it does offer the IP-changing capabilities, which is all you really need for streaming.
You chosen provider will offer detailed instructions, but the process is fairly simple. First off, get the Smart DNS address from your VPN provider - here's how to do that with our top choice ExpressVPN. Then, enter the Network tab in your Apple TV's settings.
Go to Wi-Fi, then Configure, set DNS to manual, and and enter your VPN's DNS address. Restart, and get watching!
You other option is to use a VPN on your router, which can be a little more complex. For more information, check out our full guide on router VPNs.
Can I get a Super Bowl stream in 4K on Apple TV?
Unfortunately, even if you've got a 4K Apple TV, the Super Bowl isn't being broadcast in 4K. Currently the only network that broadcasts the Super Bowl is Fox, which will be showing the game next year.

Sign up to receive daily breaking news, reviews, opinion, analysis, deals and more from the world of tech.
Alex is a writer focused on providing insightful, actionable content that can truly change the way readers approach their finances.
Alex has been writing as a freelancer for several years on a variety of topics including marketing, parenting, and customer relationships along with personal finance. He's particularly interested in the way seemingly small adjustments can transform a person's financial outlook.