Apple Watch 9 and Ultra 2 just got their first surprise Amazon Prime Day price cuts
Straight out of left field, Apple Watch Series 9 and Ultra 2 deals arrive at Amazon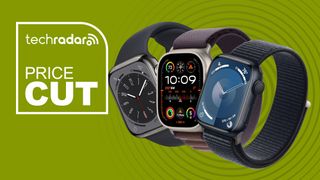 (Image credit: Apple)
When looking for deals on smartwatches, the devices that tend to get great discounts are often a couple of years old, with a replacement model that has either been released or is due out later this year. That's because retailers are keen to clear out less profitable old stock to make way for the device's better, more advanced successors.
Not so this year. On the eve of October's Amazon Prime Day, or Big Deal Days as it's calling the sales event, we've found two of the best Apple Watches - the Apple Watch Series 9 and Apple Watch Ultra 2, both released this year - on sale at Amazon US. It's a surprise, but a welcome one, as we weren't expecting discounts on these watches so soon.
The Apple Watch Series 9, GPS only 41mm, is down more than $50 to $389.99, while the Apple Watch Ultra 2 has a small $37 discount, bringing it from $811 to $774. Check out both deals below:
Apple Watch Series 9 and Apple Watch Ultra 2 deals: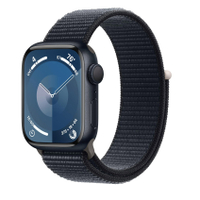 Apple Watch Series 9: was $441 now $389.99 at Amazon
Save $51, or 12%, on the all-new Apple Watch Series 9. New features like Ultra Wideband and the Double Tap function allow you to interact with your watch in new ways, while the S9 chip's Ultra Wideband capability ensures it'll be compatible with all future Apple Watches to come.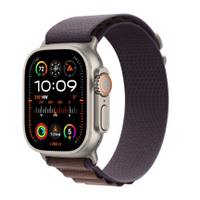 Apple Watch Ultra 2: was $811 now $774 at Amazon
It might be only a 5% discount, but you're getting nearly $40 off a brand new Apple Watch Ultra 2, and that's a deal you won't find anywhere else right now. An indigo alpine sport loop, titanium casing, carbon neutral construction, 36-hour battery life, and serious adventuring credentials join all the same new tricks present on the Series 9.
The Apple Watch Ultra series is the equivalent of what might happen if an Apple Watch and one of the best Garmin watches were placed in a blender: a super-tough, expensive titanium coating, with lots of diving and hiking features. Great for amateur athletes, but for most people, the standard Apple Watch will be more than enough to track your runs, rides, gym sessions, and swims.
If you like a premium-looking and -feeling Apple Watch, but don't want to pay all the extra money for an Ultra as you're not a big adventurer, there is a happy medium: the stainless steel version of the mainline Apple Watches.
Amazon is also offering a chunky 21% off the stainless steel Apple Watch GPS Series 8, bringing it down to just $549.99. This is the deal I'd go for in the scenario above: it's not got the Double Tap functionality you'll get in the Series 9, but if you're looking for a premium Apple Watch and don't care about emergency sirens for hiking, additional battery life or dive computers, this is the best deal on a stainless steel Apple Watch I've seen for ages. Check out the deal in full below:
Stainless steel Apple Watch Series 8 deal: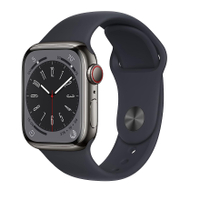 Apple Watch Series 8: was $699.99 now $549.99 at Amazon
An Apple Watch Series 8 with a more durable, heavier stainless steel case, with a midnight sport band. The stainless steel case lends it more of a dive-watch feel, while still being far cheaper than an Apple Watch Ultra.
It's a beautiful watch, and the biggest discount of the three. If looks are important to you, this is the one to get.
However, if you're not fussed whether your watch's case is comprised of stainless steel or standard aluminum, go for the Apple Watch Series 9 deal at the top of the page.
Why? Despite the fact it's got a cheaper, softer aluminum case, the newer watch's Ultra Wideband radio frequency will interact with newer iPhones (at the moment, just iPhone 15) that also share the frequency. It allows you to use an improved version of the Find Devices feature that can tell you exactly how far, in feet, your other Ultra Wideband devices are, as well as the direction.
It's a more future-proof watch, especially if you're planning to upgrade to a newer iPhone in the next few years.
More early Prime Day deals
Get daily insight, inspiration and deals in your inbox
Get the hottest deals available in your inbox plus news, reviews, opinion, analysis and more from the TechRadar team.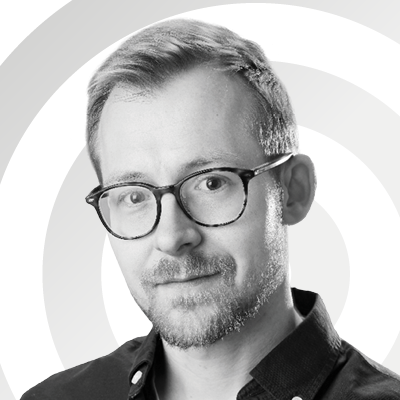 Fitness, Wellness, and Wearables Editor
Matt is TechRadar's expert on all things fitness, wellness and wearable tech. A former staffer at Men's Health, he holds a Master's Degree in journalism from Cardiff and has written for brands like Runner's World, Women's Health, Men's Fitness, LiveScience and Fit&Well on everything fitness tech, exercise, nutrition and mental wellbeing.
Matt's a keen runner, ex-kickboxer, not averse to the odd yoga flow, and insists everyone should stretch every morning. When he's not training or writing about health and fitness, he can be found reading doorstop-thick fantasy books with lots of fictional maps in them.