A durable Galaxy S23 would change the phone world
Military rugged, not just tough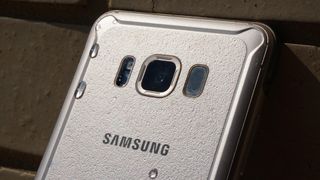 (Image credit: Future)
The rumored Galaxy S23 will come with a predictable folio of upgrades, including a new mobile platform, an upgraded camera, and new features. While it will certainly be a trendsetter, if Samsung worried less about spec bumps and instead focused on durability, the Galaxy S23 would be a historic phone launch. A military-grade phone with all of the looks and features of Samsung's best would reset our expectations for every other flagship phone to come.
Update: the new phones have now been announced, and we've tried them! Read our Samsung Galaxy S23 review for our impressions of the most affordable option, our Samsung Galaxy S23 Plus review for our look at the bigger version, or our Samsung Galaxy S23 Ultra review for our opinion on the biggest, fanciest and most expensive model.
Samsung has made durable versions of its Galaxy S phones in the past. The Galaxy S8 Active was the last durable version of its flagship that Samsung offered, but "Active" devices were severely limited in their availability. You could only buy them in the US, and most were locked to AT&T as an exclusive.
Also, they were butt-ugly. The Galaxy S8 Active phone looks like a component that fell off a military transport truck. For some reason, Samsung and AT&T only released durable phones with exposed rivets and ugly, enlarged bumpers. When those were discontinued, durability was no longer Samsung's priority.
That isn't to say Samsung phones aren't durable. Samsung uses the same strong aluminum and Gorilla Glass as everyone else. The Galaxy S8 Active, on the other hand, was tested to Military Standard 810, a series of durability benchmarks that the US Military publishes and updates regularly. The most current standard is MIL-STD 810H.
A manufacturer doesn't have to certify a device for every difficulty the military will face. The 810H standard includes salt fog, fungus, and explosive atmosphere testing, in addition to the more normal shock, vibration, and water ingress. A phone maker can advertise specific resiliency, like testing for freezing temperatures and solar radiation.
Lenovo surprises with a durable phone you can't buy
Lenovo is offering a new phone that has been tested to MIL-STD 810H standards. The Lenovo ThinkPhone by Motorola looks and feels like any other flagship smartphone, but it is actually one of the most durable smartphones you can buy. Rather, your company must buy it for you, since it is only available as a B2B purchase.
Lenovo incorporates so-called aramid fibers, the same sort of material used in DuPont's Kevlar, into the back of the phone, instead of glass. The phone is slim and lightweight like any other smartphone, and nothing at all like the grotesque Galaxy S8 Active of old.
Lenovo is making a huge mistake selling this phone as a business-only device. In fact, Lenovo is making a mistake selling this as a ThinkPhone, instead of making it a flagship Motorola brand. This leaves Samsung with an opportunity, though we're not actually expecting a durable Galaxy phone this year.
Water resistant phones changed everything
When Samsung launched the Galaxy S5, it changed the phone industry. The Galaxy S5 was the first mainstream flagship phone that was water resistant. It was a terrible design. In those days, a removable battery was standard, so the phone had a removable back. If you didn't press the back hard, in just the right places, the phone could get ruined by water. Still, it was a start.
The Galaxy S6 was not water resistant, because it was a design revolution for Samsung, ditching the glossy plastics and removable back panel. The Galaxy S7 brought back the IP68 rating for protection against a dunk in one meter of water for thirty minutes. Every Samsung Galaxy S phone since has been similarly IP-rated.
Even the Galaxy Note, with its huge S Pen silo, finished its run with an IP68 rating on the Galaxy Note 20. The foldable Galaxy Z Fold 4 and Galaxy Z Flip 4 are also IPX8 rated, so they can, at least, handle a spray of water without trouble.
After Samsung, every other major phone maker followed. Samsung launched the Galaxy S7 early in 2016. By the end of that year, Apple would announce the iPhone 7 as the first iPhone that could officially take a bath.
Today, that IP68 rating is table stakes for the best smartphone game, and we cry foul if a phone maker launches a phone that can't handle a splash. When OnePlus launched the OnePlus 10 Pro, it only certified the T-Mobile version of its device for IP68 protection. The later OnePlus 10T had no strong water resistance at all. Those phones are much harder to recommend, and a phone without water protection will never top our best phones list.
Why does it matter? Water resistance isn't a feature. It isn't like having a 10X telephoto lens or super fast 120W charging. You probably don't choose your phone based on how well it works in the shower, and many people don't realize the phone they carry is water resistant.
That's the point. You don't need to know that your phone is IP68 rated. It still works after you drop it in the toilet by accident. When you get caught in a rainstorm and need to use maps to find your restaurant, you know the downpour won't destroy your iPhone.
In other words, when phones became water resistant, phones broke less. Water damage is a huge reason why people need to repair phones or buy a new one. Making phones water resistant doesn't just add a feature, it changes the entire phone industry.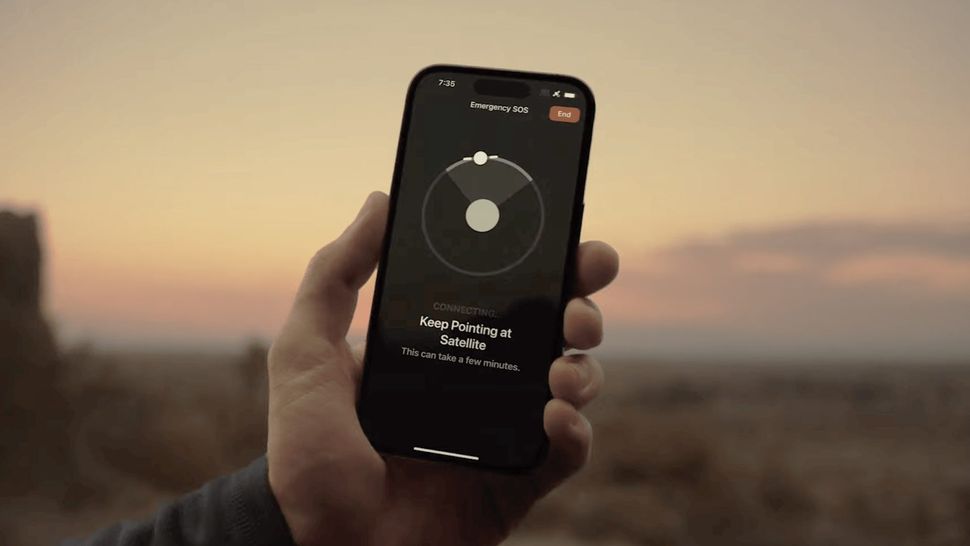 There is a chance to change the industry again, and it won't happen with a lower-volume phone maker like Lenovo. Either Samsung or Apple needs to make MIL-STD 810 testing a requirement for normal-looking flagship phones. This isn't for the adventurers that Apple targets with its emergency SOS via satellite feature. Nor is it another throwaway feature for Samsung's heap.
Durability should be a requirement not a feature
Your phone is the most expensive, most important thing that you can accidentally destroy in your bathroom. It is unconscionable that phone makers could make phones that are hard for the military to destroy, but instead give us $1000 toys that break if we sit on them.
The first major phone maker to make superior durability table stakes for flagship phones will win the game for years to come, and every other phone maker will be catching up. There's no feature that can beat a phone that doesn't break.
If you're looking for a truly durable phone, check out our list of the best rugged smartphones you can buy.
Sign up to receive daily breaking news, reviews, opinion, analysis, deals and more from the world of tech.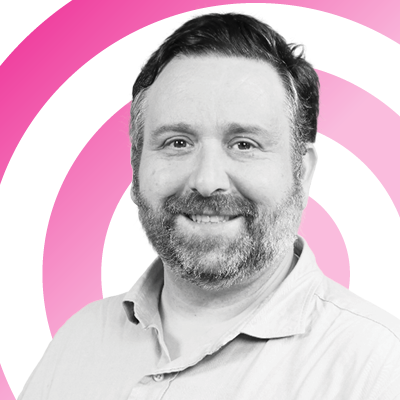 Phil Berne is a preeminent voice in consumer electronics reviews, having reviewed his first device (the Sony D-EJ01 Discman) more than 20 years ago for eTown.com. He has been writing about phones and mobile technology, since before the iPhone, for a variety of sites including PCMag, infoSync, PhoneScoop, and Slashgear. He holds an M.A. in Cultural Theory from Carnegie Mellon University.
Phil was the internal reviewer for Samsung Mobile, writing opinions and review predictions about top secret new devices months before launch. He left in 2017. He worked at an Apple Store near Boston, MA, at the height of iPod popularity. He has been a High School English teacher at Title I schools, and is a certified Lifeguard. His passion is smartphones and wearables, and he is sure that the next big thing will be phones we wear on our faces.