Dell's latest semi-annual sale is now live, and it features some terrific prices on a range of the manufacturer's most popular laptops. There are dozens of devices to choose from, but the one that stands out most to us is this powerful and well-built Dell XPS 13 that's now $949 (opens in new tab).
That's still pricey for a laptop, but it's actually $50 cheaper than the offer we saw over Presidents' Day and one of the lowest prices for the XPS 13 since Black Friday last November, so now's the time to buy.
For the money, you get a workstation that's comfortable with tackling all of your everyday computing tasks, more demanding work, and multitasking. Based on that, it's well worth the investment. Even more so when it's considered by TechRadar's reviewers to be one of the best laptops you can buy today in terms of value for money alone – and now it's even cheaper.
You get some excellent components for the money, such as a fast and modern Intel i7 processor, a healthy 16GB of RAM to boost performance, and a large 512GB SSD for ample storage space. That's all wrapped up in the slim and portable XPS design, with a bright and high-definition 13.4-inch display.
Check it out in more detail below, as well as a couple of other more budget-friendly options that have caught our eye in the full Dell Semi-Annual sale (opens in new tab). Altogether, these are some of the best laptop deals you can find right now, with savings of up to $500.
Today's best Dell laptop deals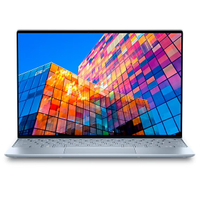 (opens in new tab)
Dell XPS 13: was $1,099 now $949 at Dell (opens in new tab)
The Dell XPS 13 is harder to recommend to those on a budget, those with a bit of cash to spend and in need of a powerful machine will find a ton of value. At $150 off it's the lowest price we've seen this year for one of the best laptops money can buy. This model features a recent 12th gen Intel i7 processor, some performance-boosting 16GB of RAM, a spacious 512GB SSD for storage and a crisp 13.4-inch display. Put all that together and you get a super portable machine with plenty of power and a gorgeous design.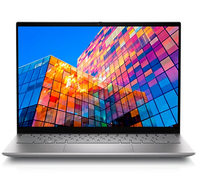 (opens in new tab)
Dell Inspiron 14: was $949.99 now $649.99 at Dell (opens in new tab)
Those with a little less to spend but still after some serious power should consider this excellent value-for-money laptop that's one of the best deals right now for those who prefer a smaller 14-inch display. It comes with a powerful 12th-generation Intel i7 processor and a big 512GB SSD. The highlight, though, is the inclusion of 16GB of RAM that gives the laptop a massive performance boost to keep up with all your computing needs.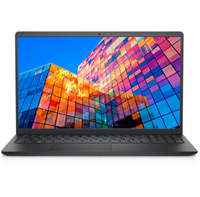 (opens in new tab)
Dell Inspiron 15: was $599.99 now $449.99 at Dell (opens in new tab)
This Dell Inspiron 15 is a wise buy now it's $150 off if you need a laptop for light use, general browsing and everyday jobs. It may be cheaper, but it doesn't skimp on quality components, including an Intel i5 processor, 8GB of RAM and a 256GB SSD. An affordable option, then, that would suit most of your basic computing needs.
In our Dell XPS 13 review, we found the latest version of the long-running laptop was once again an ideal pick for most users - whether that's general everyday use or more productivity-focused tasks. You get an impressive level of performance at this price.
The slim and light design is great for portability, so it's a good pick if you need a laptop that can keep up with your computing needs while on the go. Thankfully, battery life is reasonable at around seven hours, so that's close to a full day of work on a single charge.
Of course, if your needs are less intensive or you have a smaller budget then you might be better off looking for a more affordable device such as one of the Inspiron laptops above. We've also rounded up more of today's top laptop deals below.