Verizon is offering its best iPhone 14 Plus deal ever this week, with the carrier offering this stunning device for free with an unlimited data plan.
While the basic unlimited data plan is excluded from this particular promotion, this is your chance to grab one of the latest devices (worth $899) on the house without the need for a pesky trade. Here's the deal in full: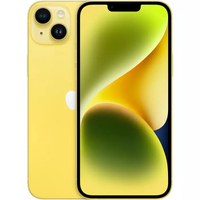 Apple iPhone 14 Plus: free with a new unlimited data plan, plus free iPad at Verizon
OS: iOS
Display: 6.7-inch (OLED)
Camera: 12MP wide, 12MP ultrawide, 12MP front
For the first time ever you can score an iPhone 14 Plus for free without the need for a trade-in over at Verizon. Available with an eligible new line on an unlimited data plan, the carrier is also throwing in a free iPad on top for extra added value. As previously mentioned, this is the best iPhone 14 Plus deal ever at Verizon but take advantage of it quickly if you're interested - this promotion ends Monday.
Big carrier value on a big-screen flagship
A rare deal on one of the latest Apple devices
Bigger screen than the standard iPhone 14
Gorgeous premium design and display
Doesn't have the highest-end chip in the range
If we compare this iPhone 14 Plus deal to the current Verizon promotions on the other devices, it's easily the best out of all of them. For example, right now, you can only get $800 off the iPhone 14, 14 Pro, and 14 Pro Max - and only with the usual trade-in rebate. By comparison, the above-featured deal on the iPhone 14 Plus doesn't require you to hand over an old device to get a saving that equates to $899.
The device itself is fantastic too. While the Plus model has always sat at a somewhat awkward place value-wise versus the cheaper standard model, today's deal at Verizon really offsets this major complaint. Overall, you're getting a device with a bigger display and a bigger battery than the iPhone 14 but with an all-around better deal.
That's not to say we don't have a few criticisms of the device. In our iPhone 14 Plus review, we remarked how we think the display notch feels a little dated versus the new 'Dynamic Island' feature on the Pro models. The A15 Bionic chip inside the 14 Plus is also essentially a minor refresh of the one in the iPhone 13 Pro, which, while great, doesn't match the 14 Pro's A16 Bionic chip for outright performance chops. If you want the very cutting edge of Apple features and performance, then it's probably worth trading in that old phone for a discount on the 14 Pro instead.
What about the free iPad?
The free iPad you'll get with this iPhone 14 Plus deal is the 9th gen 2021 model, which isn't the latest model now, but it's still a significant freebie worth about $300 by itself. If you're interested, you can check out our iPad 10.2 (2021) review for a full detailed look at this model in particular.
One caveat you'll want to consider with this free iPad is that you'll need to get it on a separate line on an unlimited data plan, so even if the device costs you nothing, you'll still have to pay extra to get it connected. Because of this, it's best to think of the free iPad as a somewhat niche bonus perk and not the big selling point of this week's promotions at Verizon.
If you're interested, we've also included a few alternative options from our best cell phone deals roundup just below.
More cell phone deals to consider today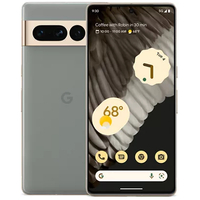 Google Pixel 7 Pro: free with new unlimited line, plus free iPad at Verizon
OS: Android
Display: 6.7-inch (AMOLED)
Camera: 50MP wide, 12MP ultrawide, 12MP front
Another one of our favorite cell phone deals at Verizon this week, the Google Pixel 7 Pro, is also being offered for free right now with an unlimited data plan for the first time ever. Previously you had to trade in an old device to get a freebie, so this is an absolutely fantastic promotion that's not to be missed. If you're interested in a smaller device, you'll also find this promotion available on the standard Google Pixel 7 - just know that it's not as big of a freebie as the Pro model.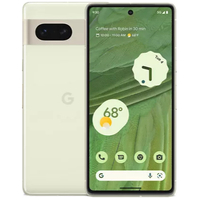 Google Pixel 7: was $599 now $449 at Amazon
OS: Android
Display: 6.3-inch (OLED, 90Hz)
Camera: 50MP wide, 12MP ultrawide, 8MP front
A huge $150 price cut at Amazon brings the excellent Google Pixel 7 down to its lowest price yet. If you're on the hunt for a fully-featured Android flagship but don't want to break the bank, this is a great choice. Outwardly, it's still rocking one of the most eye-catching designs in the business, while the Tensor 2 chip inside provides plenty of power and computational wizardry. Top it off with an excellent camera, and you've got a fantastic device for well under $500, fully unlocked.
Check out our guide to the upcoming Memorial Day sales if you're interested in picking up some tech bargains next month.