The Spring Sale event is now underway at Dell and there's a terrific new offer on the excellent Dell XPS 13 that drops it to $1,009. It's a fantastic price for the powerful and well-built device that currently sits highly in our buyer's guide to the best laptops available right now.
Check it out in more detail below, as well as a few more budget-friendly options that have caught our eye in the full Dell Spring Sale event. You can also find opportunities to save even more money by checking out our list of the best Dell coupon codes happening this month.
Today's best Dell XPS 13 deal in full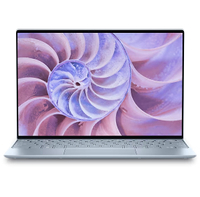 Dell XPS 13
Was: $1,209
Now: $1,009 at Dell
Overview:
Key features: 12th Gen Intel Core i7-1250U, 16GB RAM, 512GB SSD, 13.4-inch (1920 x 1200) display, Windows 11 Pro
Launch date: October 2022
Price history: Previous Dell XPS 13 models have been as low as $899.99 in the past, but these were with older and less powerful components. The next closest price for a modern device with the same specification was $999 during Presidents' Day, so this is only a little more expensive.
Price comparison: Amazon: $1,599 | Best Buy: $1,349.99
Reviews consensus: While some may be disappointed by the redesign of the latest model, the Dell XPS 13 remains one of the best Windows 11 laptops you can buy. We found performance was excellent for everyday use thanks to new cutting-edge components and you get a premium product at an excellent price.
TechRadar: ★★★★ | Toms Guide: ★★★ | T3: ★★★★★
Featured in TechRadar buyer's guides: Best laptop, Best Dell laptop, Best student laptop
Buy it if: You need a powerful workstation that's comfortable with tackling all of your everyday computing tasks, some demanding work, and multitasking. The modern high-end components and crisp 13.4-inch display all together make this a super portable machine with plenty of power and a gorgeous design.
Don't buy it if: You only need a basic laptop for light use. You can easily spend a lot less than this and get a more affordable device to suit your needs. You may even be better off with a Chromebook or a tablet instead.
More laptop deals at Dell