If you're interested in securing a Galaxy S23 preorder this week, then time is running out to take advantage of a unique pre-registration promo at the official Samsung site.
Simply head on over to this page and fill out the 'register your interest' form (opens in new tab) to reserve a device. Not only will you secure a firm place in line in doing this, but you'll also receive $50 to $100 of store credit should you commit to a preorder once they go live on Wednesday after the Galaxy Unpacked event.
Right now, you'll get $50 if you purchase one of the next Galaxy smartphones or $100 if you pick up a phone and a Galaxy Book laptop – all of which we know are coming, although Samsung hasn't officially confirmed any names or specs.
Despite details being thin in the ground right now, this pre-registration promotion doesn't come with a commitment to buy, so it's a great idea to sign up, even if you're on the fence about upgrading your phone or laptop. If you're interested in knowing our initial thoughts, and the latest rumors surrounding the Galaxy S23, scroll down just below for a quick overview.
Reserve your Samsung Galaxy S23 now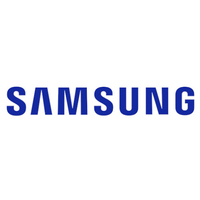 (opens in new tab)
Samsung Galaxy S23: reserve a device and get a $50 store credit (opens in new tab)
The next generation of Samsung Galaxy devices, highly likely to be the S23 range, are now available for reservation via the official Samsung Store page. Input your details right now, and you'll secure your device for when pre-orders go live, and you'll get $50 of store credit on the house to spend on any number of accessories. Note that this reservation bonus will be eligible for both carrier and unlocked devices.
The $50 of credit you'll get with this promotion will enable you to pick up some handy accessories with your Galaxy S23 preorder once they go live. It should be more than enough to grab something like a wireless charger (always useful to have) or enough to take a significant chunk off a pair of earbuds. While it's only eligible at the Samsung store (and on Samsung branded products), there's always plenty of excellent tech up for grabs.
What are we expecting with the Galaxy S23?
While Samsung has kept things closely under wraps so far, there's been plenty of rumors swirling around its next generation of Galaxy devices. As with previous launches, we're expecting Samsung to stick with a lineup of three devices – a standard Galaxy S23, a larger Galaxy S23 Plus, and a flagship Galaxy S23 Ultra model, which should carry the majority of headline features and upgrades.
Overall, we're expecting all three devices to roughly follow the prevailing trend of incremental upgrades over the previous S22 generation – with similar screens, designs, and capabilities. Like with the iPhone 14 or Google Pixel 7, the Galaxy S23 will likely feature an outwardly similar design to the previous Galaxy S22 with a few tweaks here or there.
Instead, upgrades are likely to be focused internally. We're expecting all three devices to carry the latest Snapdragon 8 Gen 2 chip inside, which should provide a nice little bump in outright performance. The reservation campaign promotional material also teases a 'Made for Moonlight' clip, so it's likely that a new camera upgrade focusing on low-light photography is a headline feature. Rumors have tipped the Ultra to carry a whopping 200MP main camera, so that could be a significant upgrade over the 108MP snapper featured in the Galaxy S22 Ultra.