Exclusive to TechRadar readers this week is an exceptional iPhone 13 deal at Affordable Mobiles, offering a 128GB device with 100GB of data on the Three network for just £33 per month.
Paying just £35 upfront, this exclusive iPhone 13 deal saves you a whopping £100 versus the best non-exclusive tariff offered at the retailer.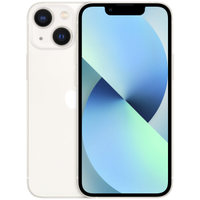 For context, most iPhone 13 deals with similar data allowances are going for, on average, around £2 to £5 per month more than this exclusive tariff at Affordable Mobiles. At just £826 in total cost over 24 months, it's an exceptionally reasonable deal in total that bags you a nice chunk of data on the side.
Does the iPhone 13 still hold up for 2023?
We think so. Even though it's not the latest device in the range anymore, the iPhone 13 still contends with the best phones of 2023. Outwardly, the device is basically identical to the latest iPhone 14, with the same design and display, and even inside, the A15 Bionic chipset is the same as the one featured in the latest device. While it's not the latest and greatest Apple flagship anymore, you're arguably not missing out on much by opting for the older model.
We updated our iPhone 13 review recently in lieu of the more recent releases, and our impressions are still exceptionally positive. Holding four and a half stars out of five, we'd still recommend this device to anyone right now - especially with this excellent exclusive deal at Affordable Mobiles.
Those outside the UK can check out more of today's best iPhone 13 deals in their region just down below. For those interested in the latest model in the range, head on over to our best iPhone 14 deals page.