Even though the yearly Memorial Day laptop sales are just around the corner now, those on the hunt for a premium machine may want to consider picking up the excellent Dell XPS 13 Plus for just $899 (was $1,399) at the official Dell Store today.
This deal is the basic configuration with an Intel Core i5 processor and 8GB of RAM but this is the cheapest price we've ever seen for this exceptional laptop - which is one of the most premium models made by Dell. For sheer bang for the buck, you'll get better outright specs elsewhere. However, those looking for a truly portable machine with a gorgeous design will definitely want to consider the Dell XPS 13 Plus at this price.
Today's best Dell XPS 13 deal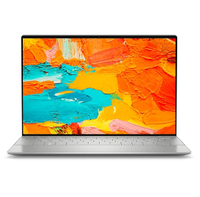 Dell XPS 13 Plus
Was: $1,399
Now: $899.99 at Dell
Key features: Intel Core i5-1240P processor, 512GB SSD, 8GB of RAM, 13.4-inch 60Hz display
Product launched: 2022
Price history: This is the lowest price we've seen yet on this particular baseline model. Up until now, it's been rare to see these machines under $1,000 since they are the most premium small-form-factor machine that Dell currently offers. As per usual, Dell also has the cheapest price for its own-brand machines - by a long way in this week's case, with both Amazon and Best Buy's cheapest offerings being significantly pricier.
Price comparison: Amazon: $1,535 | Best Buy: $1,349
Review consensus: Most tech sites agree that the Dell XPS 13 Plus is the brand's best-looking and most premium laptop yet. A few quibbles include the battery life and the machine running fairly hot when in use, but otherwise it's a gorgeous-looking laptop with a lightweight and stylish design.
TechRadar: ★★★★ |Tom's Guide: ★★★★ | Tom's Hardware: ★★★★
Buy it if: You're someone who wants a premium laptop with a great display and super portable design. The XPS 13 Plus has some of the thinnest screen bezels you'll see on any laptop out there, further maximising its bag-friendly potential.
Don't buy it if: You want outright power. The super-slim design of the XPS 13 Plus means it doesn't pack in the highest-end components possible at this price and it does have a tendency to run hot. If you're looking for a machine to handle intensive applications, you may be better served by going for something like this Inspiron 16 for $699.99 (was $999).
More of today's best laptop deals
A little too pricey? We've rounded up a few more of today's best laptop deals just down below. While you're here, don't forget to bookmark our page on this year's upcoming Memorial Day sales if you're thinking about holding out till late May to snag yourself a bargain.